Shoot ftw!!!!!!!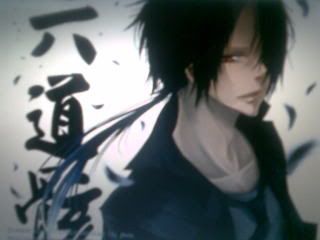 OKay~~~ i m back...erm firstly. the link to my shoot pictures~
http://sgcafe.com/showthread.php?p=5487852#post5487852
My thanks message is over there. to kani, timberwolf, and the various others~~~

---

next i m sorry that i couldnt make it for party at preshie's house. Love you xuan and cuddles you preshie and jin. you guys are great and understanding. i'll make it up to you guys some other days~

---

Okay this cosplay. was INSANE. INSANE YOU HEAR ME? even Kani keeps calling me crazy woman yesterday =w=llll

Anyhow~ from the time i decided to do the shoot and to the shoot's time was only 14hours. my most rash decision ever!
After i finished eating with Karen and fiona and reached home, it was already 12Am which leaves me with 10 hours.

1am - 5pm >>> i was doing my RJ and styling the wig at the same time. totally damn rush. Once again. I am so glad that I am wig supplier and i have awesome skills. i did the greatest project of my life and I think this is my BEST COSPLAY up to date, evn though i borrowed the costume off Kani.

This is what happened to my wig 8D

from a normal everyday blue wig >3 no pineapples, no zigzag fringe >3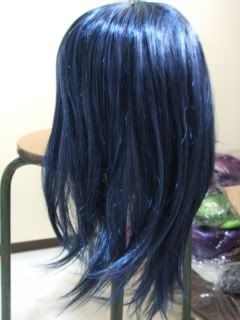 .
.
.
.
.

into~~~

MUKURO'S TYL WIGGEH!!!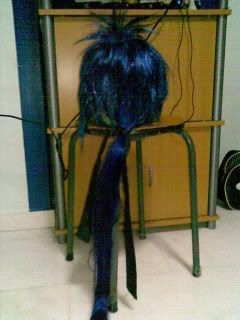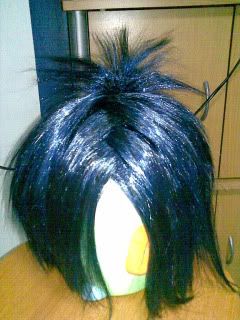 you have no idea how proud I am >3 i m a genius YAY *swings hands*

and anyway. more pictures >3

Mukuro camwhoring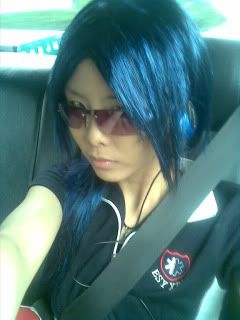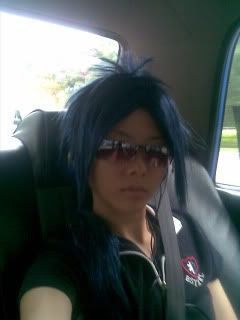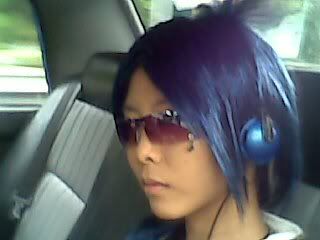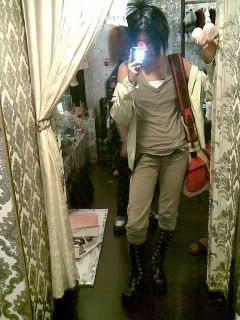 BWAHAHAHAHHA >3

Mukuro and hibari takes neoprints with their elite warriors XD aka saikang-ers aka fangirls LOL!!! hahaha XD mukuro @ Sochii, hibari @ lawliet with blackmeteor and m.yukino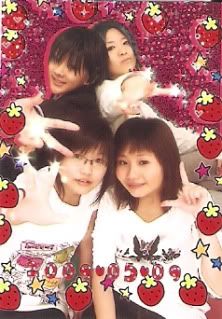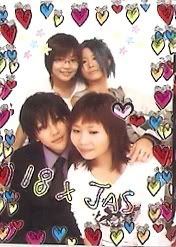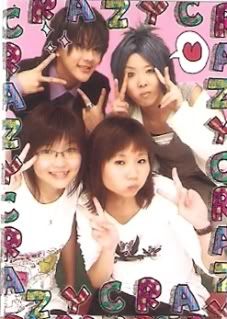 The whole day was filled with laugh and unglamness for our shoot Xd cant wait for timberwolf's photo

It was 6918 right till the end cos Hibari cannot beat me in taiko XD cos one of the side was soundless and he couldnt hear anything, but AH~ second game i changed with him and he still lost OH HOHOHO~~~ WAHAHAHAHA ah well~~~ more trainin together arh hibari darling~~~<3>



Our stomach that day was wasted with junk food. coke and more coke and burgers LOL!! we went to Atsuki.GL too!!! so long i've not been there. so long that I've not seen Uncle punk. i missed Aunty Kat too~~ and well. Uncle punk seemed very happy that day and gave us freebies =3=/ I got a nice pair of oversized bunny bedroom slippers for Ciel and Hiba got clothes for Akihiko. We even met up with Kyon >3 teh taiko no tatsujin master >3v he is always awesome at that. *jealous*



OH OH OH!! AND I SAW KURO AND KIYO-NEE!!!! was so estatic luh!!!! was really super lucky yesterday can?!!! ILU AND MISS BOTH OF JOO SO MUCHIEEEEE~~~hope to go out soon~~

OH YEA. and like we found the perfect Ciel ring >3 both me and hiba got a pair and we had DISCOUNT!!! hahahah mukuro is cheapo desu =3=v i m a construction worker k? look at my dressing!! hahaha this was a joke we have. hiba was a graduate going to interview for a job, and a salary person, and lol...all those involve with a SUIT. I am jus....construction worker LOL!!!!

OH and both me and hiba got wounds on our hands. we bleeded. like. really bleeded. from over straining in taiko XD

After Taiko was pretty much home time. hahahahah

OH!!! and we took special omakes that NO ONE KNOWS AND HAS SEEN...erm...okay. maybe Jon and Azhrien had a share of it already. but it doesnt matter XD Jon is our special force and Azhrien is my honey and...erm...OVERSEAS 8D

so yea. okay. my hand aches from Wii last night. I was totally wasted to max already and i still accepted my bro's request to play wii with him. lawls. but it was funny. my character looks like he is on steroids and drugs XD FTW! i 've never touched Wii before, cos i dont really entertain the thought of havin aching hands. so like...it was surprising but i won my brother on my second game of bowling and i trashed him completely in tennis[used to be badminton team player, thats why]. but he got the better of me in baseball and the boxing? it was totally hilarious. i was rolling on the floor laughin already XD

----


on a side note 8D i dont watch Reborn, i only read reborn doujin cos i need to translate them for people.

Are you ready...6918. can you handle it?