alot of pictures update 8D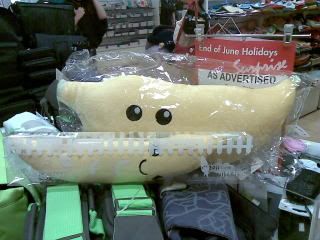 First up. a tribute to my wife as I find more of his CUTE minions infesting my country. LOL!!!
anyhow. alot have been going on. from mascot parade to shoots to daily whatevers.

Still quite drained from the KHR shoot with lawliet,tokby and cero.

Went out with lawliet and jon yesterday. QUITE FUN. actually. i dont like transformers. hahahaha. but i thought i should company jon to watch what he really wants once in a while....ok. even though i did complain alot. but i really wanted to do it k? it was overall....AVERAGE. somewhat the characters we notice werent the main characters =.= it was more of the twin autobots, the elder decepticon and stupid small decepticon being brought alive.

the twin autobots was darn funny.
with lines like BADASS ICECREAM SELLER COMING THROUGHHHHHHH
twin red: SHUT UP YOU UGLY FACE
twingreen: YOU LOOK LIKE ME, WE ARE TWINS YOU IDIOT!
stuff like that...

hahaha and how the elder decepticon farted a parachute.

and the small decepticon who changed sides because the elder decepticon did. hahah little wheely was the name LOL and he kept humpin megan fox's leg. WTF.

after that we went to TAO'S. the restaurant that Jon had been telling me for AGES AND AGES. honestly. i cant say that the food there was good, but i cant judge well since I am sick. When i am sick, either i couldnt taste a single shit well or i get really snappy bout food.
But i can say the tea and the starter was good. I liked the beef too. hahaha...anything that I cant finish or dont like got shoved to my twinnie, Lawliet hahahaha. She's like a endless pit =A+;;;
Jon >>> hahahah we'll go there for lunch again someday, my treat. Afterall. its one of your favourite restaurants.

as much as i hate the service there >.> DONT GET ME WRONG. its not that the service sucks. its just that thet service is TOO cheerful,bright and NOSY. kinda annoyed me... ROFL

anyhow, some camwhore pictures from the modelling fest at Mascot parade.

This was the red rose I held for start of the show. during the third show we changed red roses to black roses to suit the event. both roses are stunning and beautiful...probably thats why it is still my number 1 favourite.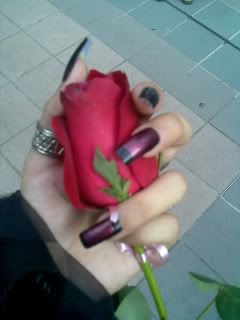 me and kunio. kunio,you are too fuckin tall =A=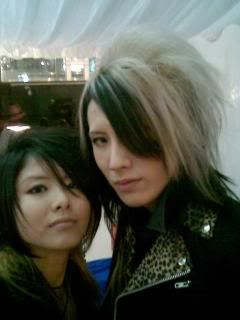 with alice



me and brenda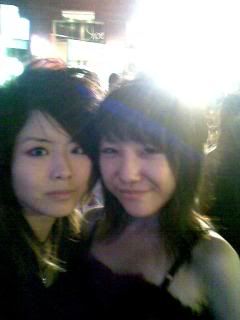 me and wei...somthing. lol. i call him the ahbeng LOL



with alfred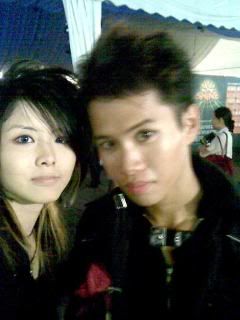 with derrick. machiam like having some eye-opening competition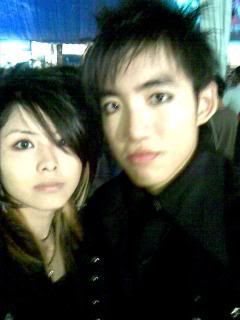 me and Princess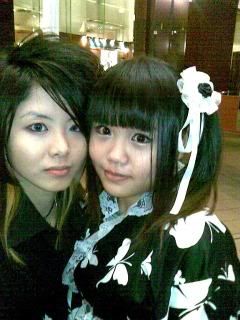 enqi looks forced LOL



me and Jon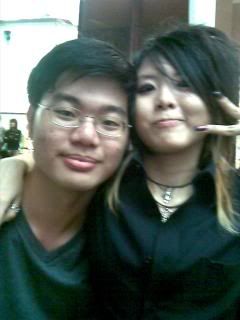 me and twinnie



me and twinnie again. come to think about it, mayb its cos we hang out too much so we look similiar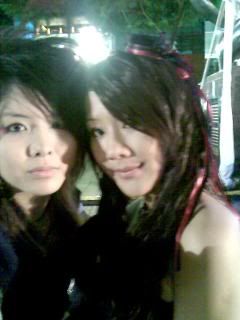 princess and Sam? lol this picture was showin how tall sam was even when preshie was wearing her boots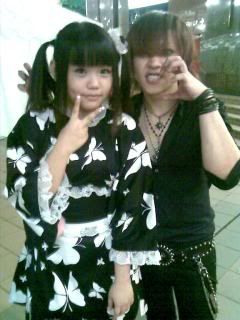 haahah and den...he got shorter 8D



camwhore....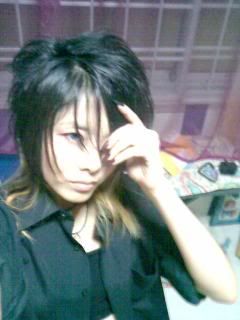 i look like a damn host.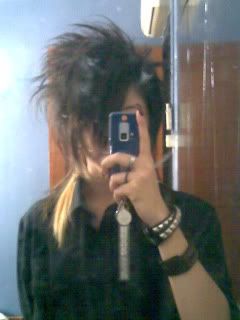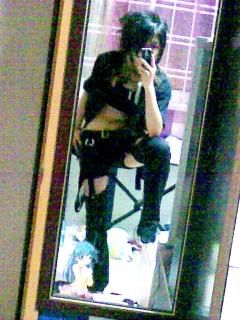 --

oh and we actually had an afterMC-dinner after our KHR shoot. thanks uncle punk 8D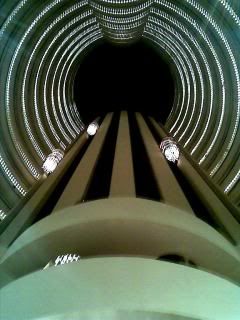 lawliet's breakfast at 8+PM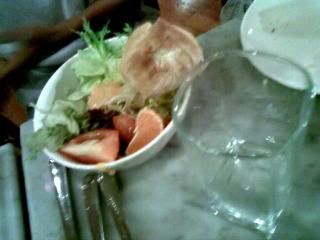 my dessert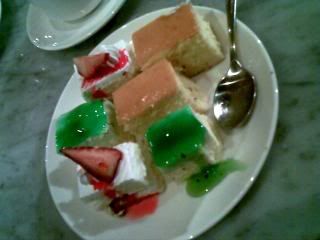 random

hahahha PH3AR M3H for i can cut wigs into spikes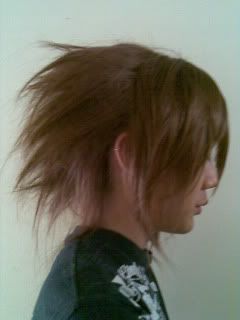 and the lunamaria style