Just some random pictures 8D
AOIURU ~~~~~/0/ hahahahaha.
jus some pictures from the epic shoot on 0808. all aftermaths photo. where we are already half buang. so Ruki and Aoi went to teh restaurant with 3 crew member. HAHAHAHHA
This was what actually happened before a shoot. LOL!!! hahaha nah. its jus Aoi dye-in his top. LOL!!!
at the restaurant.
Ruki deciding very hard to have cos Reita restricted his diet 8D
CAMWHORE /0/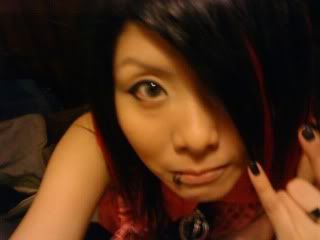 HAHAHA WTF!!!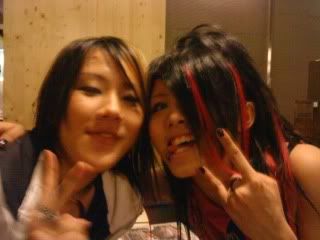 Aoi Ruki high /0/
Reita popped by to check on Ruki's diet 8D
Gazetto drink 8D
Reita Aoi Uruha Kai. WHERE IS RUKI? *the small glass of water inbetween Aoi and uruha LOL!!!*
ALL FOOD FOR LAWLIET hahaha
===
random pictures on monday when i went out
probably tortured shinn to death by tickling him.
OH AND THIS IS FOR CYTHIE~~~<3
/0/ wee