WOOSH /0/ as promised 8D
One of the much rare couple pairing in Gaze 8D
so yeapppppp like promised from the poll and the prev post. i decided to upload a new style~

but first! hahahaha a picture i took during the time when the band was out either smokin/toilet. hahahaha clicky on the pictures for full views if you cant see the words 8D




TADA~ my look for the day XD rofl. something i dont really try @_@ but jus wanted to try for fun that day~ so yea. i look like a tranny? rofl.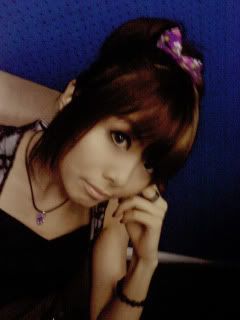 so yea...since like...hello...hardly can do such a ghey style. muz take fill of PICTURESSSSSSSSS

before i reach the jamming area



pictures take AT NIGHT, after i reached home.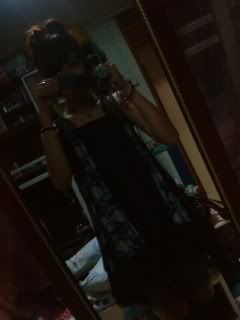 dress down



something epicly horror that i took to match twinneh's. twinneh one not so much, but me being tranny 8D it be AWESUMMMMM ahahahahha
mine



twinnehs




pictures from shinn's phone,cos i was bored, and his phone was fun to play with 8D
This was after jamming. Went to Shinn's place to slack before meetin up with his brothers.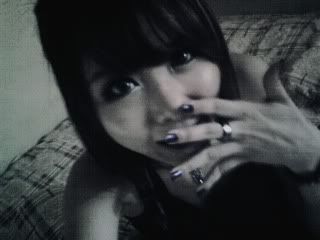 The guy who totally sat down to play guitar and ignored me. OK LA. not really ignore, but hello????? I M GUEST.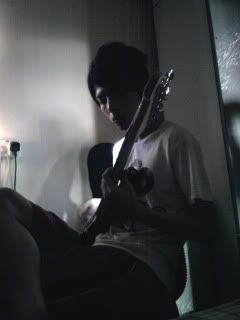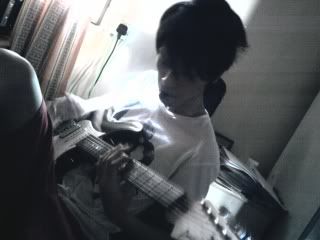 idiot look. LOL.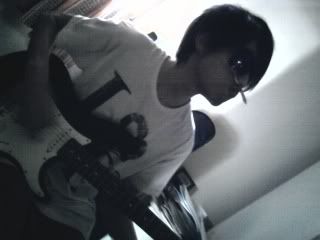 One last one of me~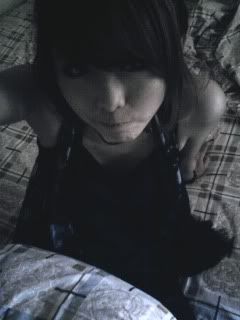 and of pris who spent a few months with me ~*loves*



now lemme ELABORATE jus a lil. lol.
the jamming was rather fun even though they could improve. I think i got cramps from that man...they are one hell of a funny bunch. but den again, which jrock band isnt? HAHAHAH XD

==

work was ho shi- today =.= prolly gonna get finger cramps. LOL.
my workplace is prolly a damn dangerous place for a klutz like me...i din notice a low cabinet today, slammed my leg right into the edge and limped to my seat...the impact was so heavy that it crippled me for that few seconds...it still hurts though..fffffffffffffff

ok. tiemz for other stuff.