aftermath....
the maya lolli that jon caught hehehehe *happy*
its banana choco flavourrrr [ithink] hurhur~~~
i m going to savor it tmr or tues depending on my mood X3

like....damn sore. hahaha particularly at neck. hahahah
woke up around 1pm today =.= not because i wanted to...is because i was forced to. pui.

filtered the pictures from like 10 plus gig to left 2 plus gig, and i HAVEN finish filtering. lol. wth man. too many off-focus pictures luh jon *gives wtf face*

LIEK. FUCKING CHUI. but stil happy.
love them all so much

we might be fucking chui, BUT WE STILL LOOK CHIO !!!

me,jon and lolli-chan~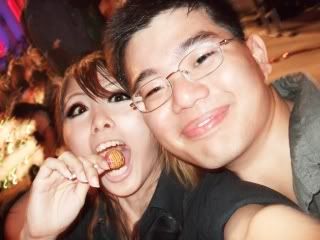 with bren and ren XD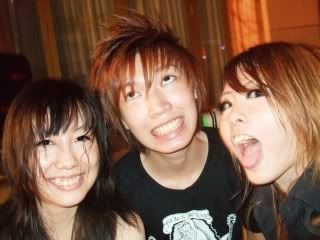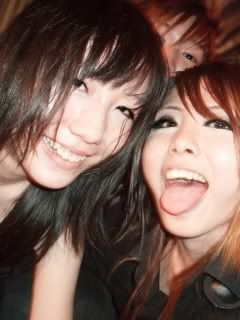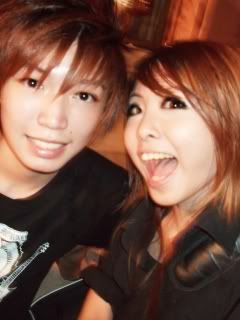 with girlfriend~~mwaksmwaks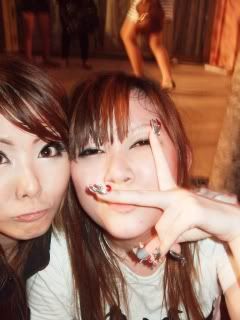 with scandal~ hur~ not fairrrr he looks more pwetty den meeeee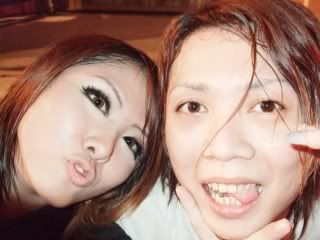 neber take photo with joanne and her friend cos they went to get drinks for us. sowwieeeeee

at the end of the whole thing, me, scandal, girlfriend and joanne ran through the fountain there. hahahahha si scandal run me directly through one of the bars, i came out like soakin wet...lucky i knew what he was trying to do, so i grabbed on to both him and girlfriend and pulled them through with me. managed to get scandal wet also, but girlfriend smoked through. hahahaha it was fun nevertheless. acting like a kid once in a while. it was the happiest day for this week.

==



things that dont kill me only make me stronger.

I was lookin at some stuff this afternoon, reminscing. However the instant i got online, i felt like i shot myself in the leg. It will never happen will it? Den again, I cant really be bothered anymore. It really has nothing to do with me anymore.