Lawliet's bdae, swimming, watnots.
hes hot. yes i know
j
us a random update. and a quick one.

3/8 celebrated lawliet twinneh's bdae

bought one slice of cake



and presents



got dragged to saizeriya to eat



found cats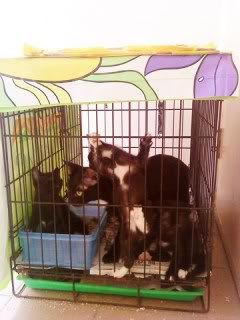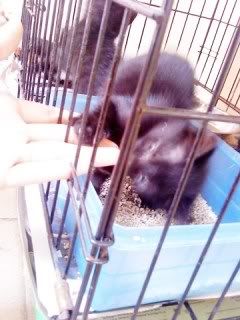 made a new friend, Rachell pxdkitty on FB and photoshopped her picture for the lulz of both of us~
http://www.facebook.com/photo.php?fbid=10150108689344220&set=a.21301954219.32977.633484219&ref=nf#!/photo.php?fbid=1592278688914&set=a.1542720489990.2070891.1294306638&theater

http://pxdkitty.blogspot.com/2011/03/screw-religion-make-up-is-god.html

she's funny alright.

==

today gt dragged off to swim cos i arrive *uninvited* @ lawliet's after driving.
swimwear belongs to lawliet.




after that dinner with kent.
damn obese after that.

shall go watch hunterxhunter again. *rawr* GI FINAL ALREADY /0/