RinLen and Monster Hunter *rofl*
yay~~~ kanako in strawberry blond~ it was wiggy day~
three days worth of update /0/

21/12

Went out to trim eyebrows before photoshoot with twinneh.
Verdict : hate len wig. LOL. i have hair peeping, and i really cant stand it...gotta find a way to minimize it =.= and i couldnt tie the hair myself*unexpected* okay... HAHAHA

got cookies from twinneh, you guys can view it from her blog because I din take any pictures. finished the whole box and gave back the tupperware the nex day =w= *throat slightly sore now LOL* but it was naise

went to shoot around 6plus near 7.
realise that we CANNOT emo..so overall it was a FAILED shoot. cos we were SUPPOSE to emo =w=lll hahhaha.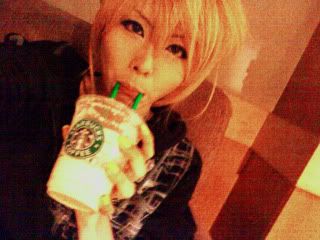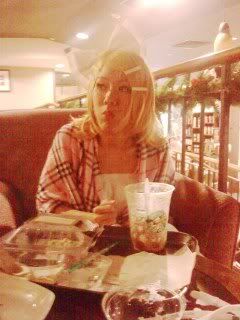 ghostly hand print is geno's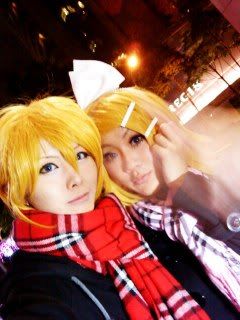 After that we ran to cathay to catch a movie with chris,joanne,davin and sy
gulliver's travels. damn funny but 3d or not...not much diff imo.

took picture with joanne cos she was not smoking at that time ONLY. so yeap =w=b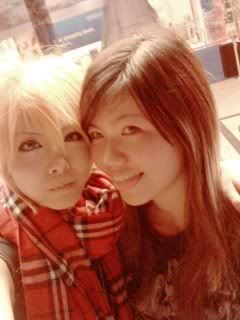 =

22/12

went out early in the morning with davin for his facial*$200 costing*.[cos i m the one who has the complimentry tics but i cannot use because I am NOT 23 =.=]
ANYONE WANTS THE SECOND TICKET??? expires on 31dec2010, only for firsttime customers who is singaporean and above 23yearsold. jus leave me a comment on my cbox if you want it. I have two more actually 83

had to om nomnom tangyuan before i rush out



damn cute luh 8D hurhur~~~~ my mom is epic. she made them okayyyy

davin's character in my offline onsen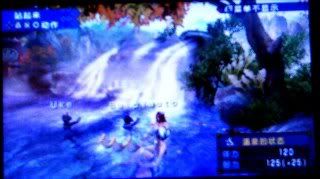 i was totally laughing when i saw it at home, cos that was what he did at his place on that day.

==

23/12

today was srs business day.
well...almost srs business.

i was gaming with davin until SY came *shrugs* hahaha =w=b
davin totally gave in to my rant of wantin to eat pasta mania ( ´ ▽ ` )ノ his reason was because it wont be naise when it reaches and its not filling enough. Well. i beg to diff *frips hair* My pasta was naise and hot, and i was feeling damn obese after finishing it ( *`ω´) ゞ

got a full set of armour and everyone was wearing the same *wriggles*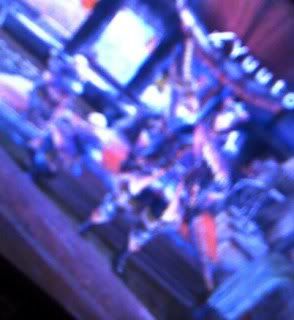 orange and purple...wth. reminds me of my swimming suit[one piece set].

got bullied by both davin and lucky ;A;
and sy called me 水桶 but drinks are good for skin ;A;
Sy also baked naisenaise browniesssss *huggles her* she gave me 6 pieces.. and well...i jus finished all liek 15 minutes ago...and they were actually meant for christmas. AH HAHAHAH *sweatdrop* well, davin was going to finish his too!!! so yeap. it ish naise *nods* ( *`ω´) ゞ

Everything is going along well so far for the plan that three of us are involved in ( *`ω´) b
Is looking forward to making the first dollar den. *wriggles* stay tune for more updates soon *skips around*

gonna go maybe do one more quest before i sleep...cos its another day of going out tmr =.=lll i dont think i m going to stay out late...prolly go home before dinner this time.

Not much personal camwhore pictures these few days cos I am damn lazy to put on makeup. AH HAHAHAH
ciaosu ( ´ ▽ ` )ノ