Busy Busy Busy 83
sakurina~~
tmr is another full day for me. shall blog a little about the past few while i wait for my nails to dry before i start on designs.

yesterday went over to davin's to help him finish up on whatever is leftover. Today ish off-day for me *laughs*

did laundry and nails*still doing*
i m contemplating about bringing in the laundry now, because it ish sho dark and scary 8D;;;

ok. i think i better do it now. *wobbles off*
*back*

okay. it wasnt that bad... it looked like it was 8pm or something.

i think my hair is lookin abit diamond. LOL. turns out removing the yellow tone gives a huge different... that. or i m obsessed over having the colour that i m havin illusions.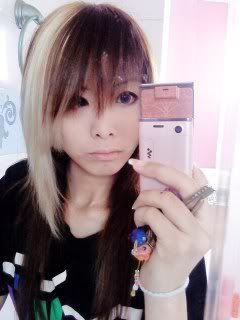 v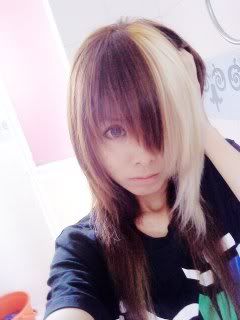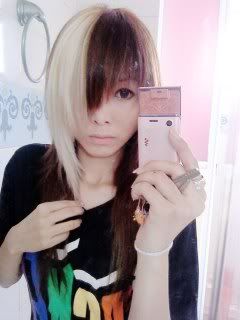 tried doing nail art on my own nails for the first time... disastorous. well... not exactly ugly, but its dead tiring =A=;;;i will never do it again... i m sticking to designin other ppl's nails or on nail plates. thats that.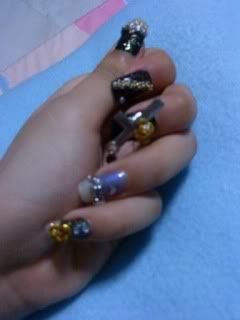 well.
tmr is another full day for me =w=b shall work hard this week.

On a side note, sorreh bryan love~~~ wont be able to do the CL-inspired this week. jus too busy yo XD
will look to it next week /procrastinate hahaha XD

shall go finish up the nails den concuss. so tired that i slept till 3+pm den wake up today. wtf man.=A=;;;

=

Anyway, just a pre-heads up.

For all AGEHA and GYARU fashion lovers and their boyfriends/girlfriends 8DDD

keep a look out @

http://www.facebook.com/#!/pages/Garder-La-Foi/151587684889992
http://twitter.com/#!/garderlafoi

Something new is coming your way soon ^^v