Nokia Ovi Workshop by Nuffnang
So....
I cant really remember what happened that day but i did make a new friend[also from cosplay scene LOL], and prolly some impression. I also did later found out that LEon[link in list] attended the same workshop but we failed to see each other.
so here are some pictures from that day
Freebie~ Nokia Mouseeee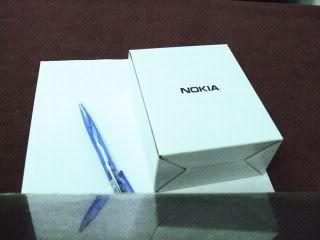 Our handsome speaker HAHAHA *dies laughing*
Samples of those chio N8 phones that people will win 8D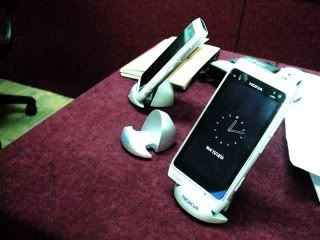 Teh awesome food 8DDD there were really tons LOL
I am not really creative imo, so yeap.
Just posting this for people to browse and download my app~
http://store.ovi.com/content/80834
If I actually win the phone[by gettin most downloads most prolly but its only for nokia phones i think], I would do a little giveaway, like some makeup products or what i guess 83
I guess thats about it. I cant really focus on this.
The program to create your app btw, is really really idiot-proof 83 you can go ahead and try it.
I will prolly blog about my room keepin and 2NE1 the nex time 83