Wig session
I have this extremely bad habit of storing all the wigs that I am suppose to style and den style them at one shot
OTL

Anyway. jus a quick post since I am suppose to sleep soon and wakeup for work tmr. /donotwantsbuthavetoanyway.

Styled ritsu's everyday wig for him because he was forced to cut really short hair.

before cutting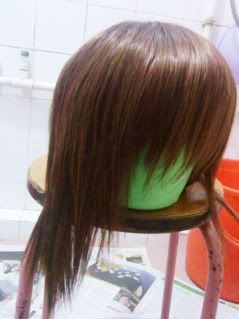 After cutting



Point of hairstyle was the V-shaped back. It was jus a muz for me, because I have conceptualized it ever since about 3 hours before i started cutting.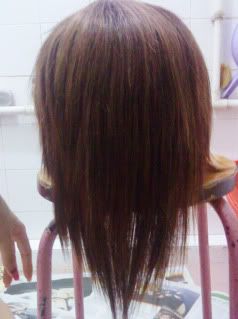 After styling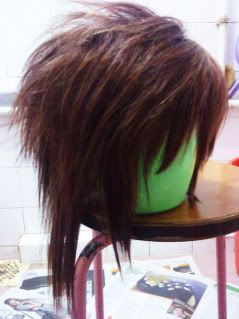 ==

My own genderbend Stocking wig, well actually it is twinneh's since she paid for it.

before cuttin



After cutting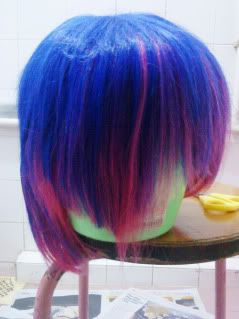 After styling
point of wig was the fringe and the sides.
Fringe : was layered straight [not chopped straight] cos i dont look good in totally straight bangs. *tested and proven*
side : was chopped slanted with layered front
There are just TOO MANY versions of hairstyles for stocking[socks i call it] so i had to do SOMETHING about it. and it came down to that. lol.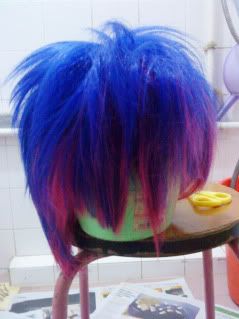 http://www.blogger.com/img/blank.gif

After I am done, the leftovers jus looks like chicken/bird feathers



==

On a side note before I end.

Denise and I created a SPARKLING COTTONCANDY a Singapore Gal circle, we are hoping that all you singapore gyarus and agejyos would join us ^^v

and a big thankyou to Chaudie.net for featuring my blog, my make+hair port[which is complete trash and un-updated], and Garder-la-foi.blogspot.com [for gyaru and ageha clothes] ^^


Well. Have to turn in now @_@ night guys~