Of SS2012 Best of British Pt.1
[Fashion Feature]
This post is going to be something i've never done before and full of huge pictures so get ready for it.
Quite a while back then last year, I was invited to GLAMOUR INCORPORATED's showroom to view the SpringSummer Collection of 2012. While everybody is preparing to release AutumnWinter 2012, i m here writing up on useless fashion like this *laughs* However I just felt that I have left this series to collect on dust for too long, so I guess it is time to bring it out since I am pretty free now.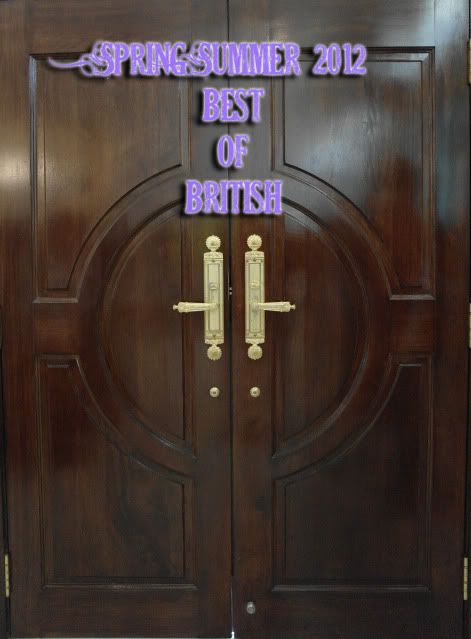 I went to the showroom with Kent-nii and
Ellina
When we stepped into the showroom, we were greeted by TONS and TONS of clothes, not to mention a kind lady. I kind of forgotten her name since it has been such a long time, but I'll never forget that smile and the feeling of warmth that she greeted us with.
I am not one to mix around with western fashion as most of you might know, so the moment i stepped in, i was like Oh.Okay. The main reason I went is because I had the invite and I know Ellina would LOVE to go, and I sorta owe it to her at that time.
Man, was I wrong. Past the first room and up the stairs, my eyes widen and OH.MY.GOD.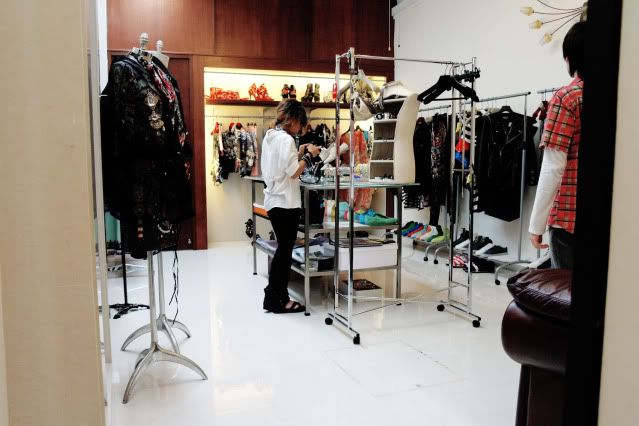 Collection by KTZ was my thing, especially the shoes. If they were in my size, I would have totally sneak-tried them on *laughs*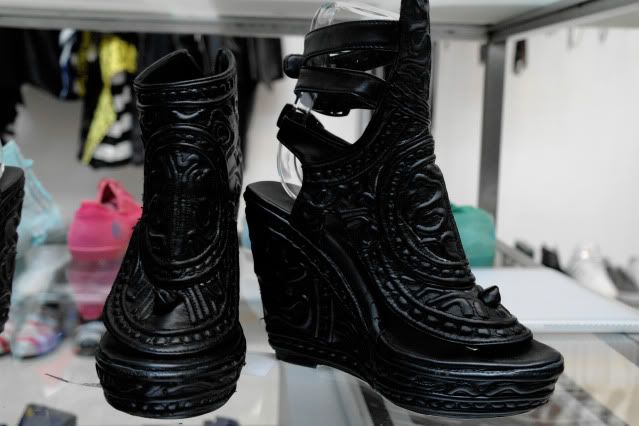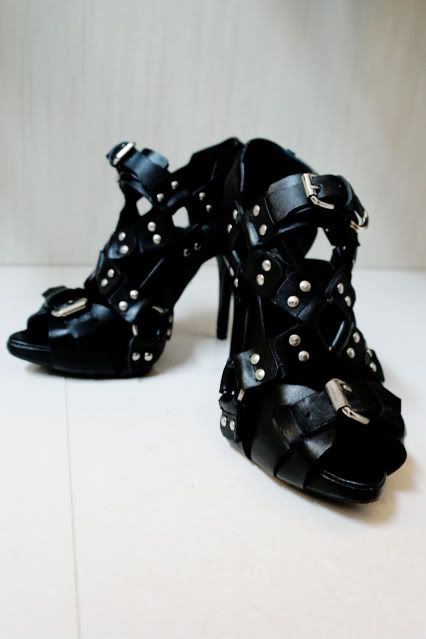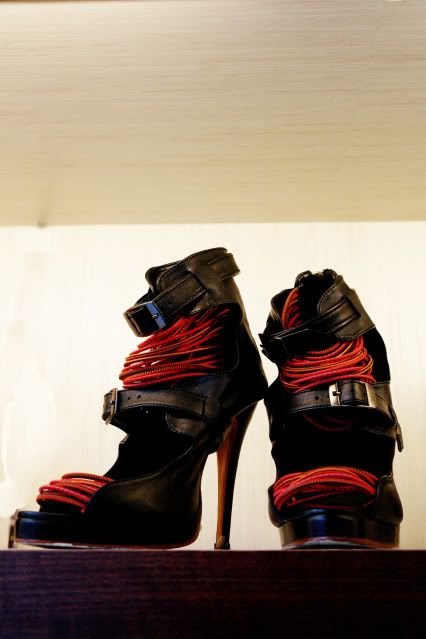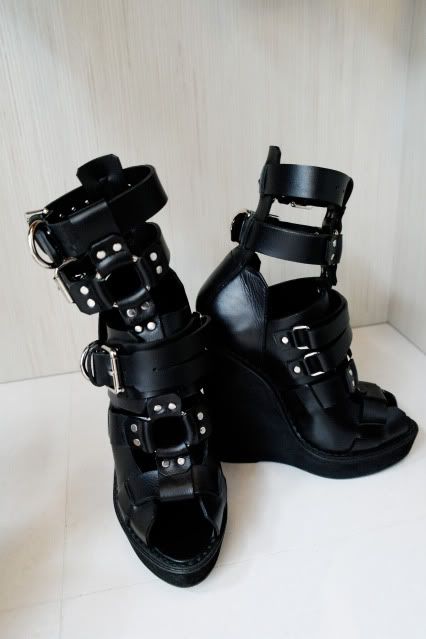 This HAS to be my favourite pair of all. It is just so bold, with buckles and the deep red~
and matching bags too~
I probably spent about 10-20mins just gushing over the shoes, and I couldnt tear my eyes away from the shoes no matter what I was doing... okay, maybe when I was in the Swarovski section, but that is a story for another day.
Remember when cosmic patterns on nails are a hit? It was on clothes too~ along with jewellery and prints that you see on the scarves used for ModeGyaru.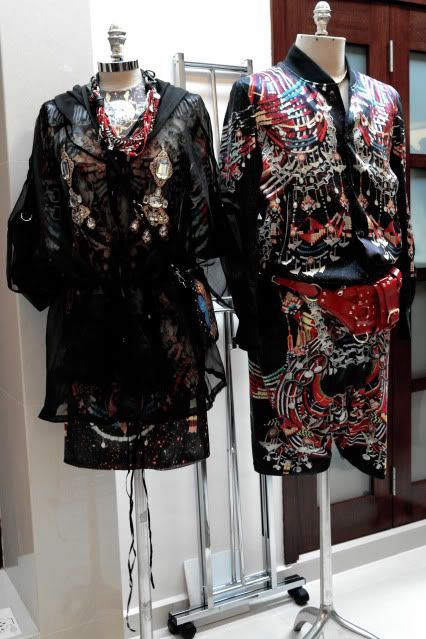 I would love a pair of shorts in this design any day~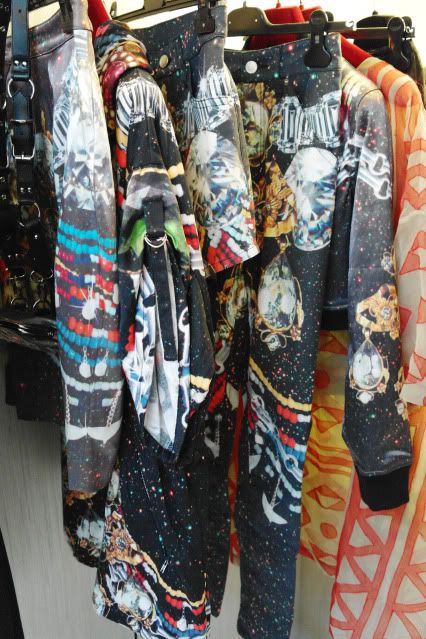 This set shares a common love from Kent-nii and me, we love the design AND the fabric used for it.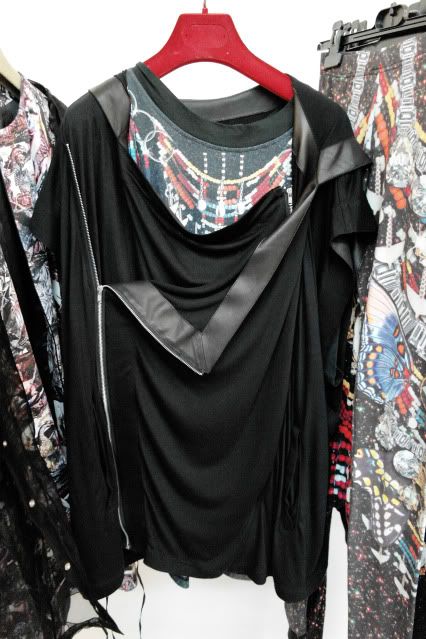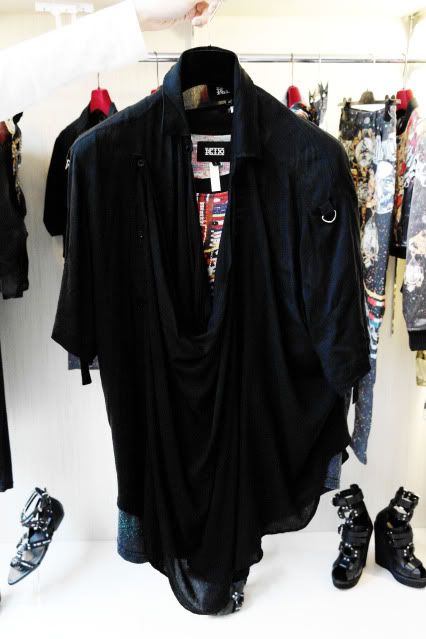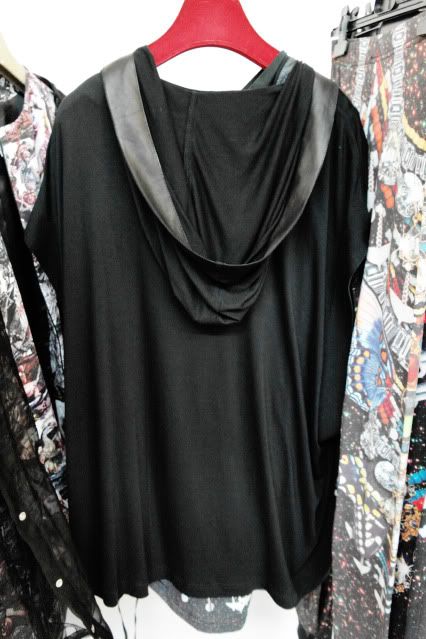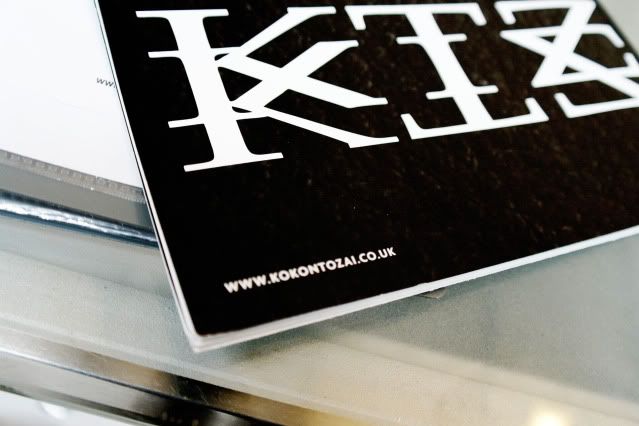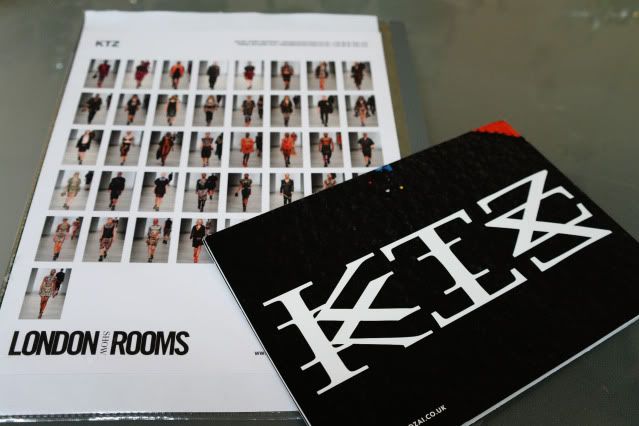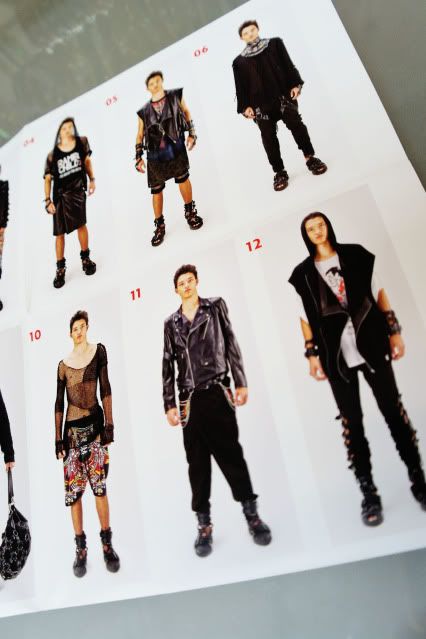 I heard from Ellina that these pieces are actually found at F21 or was it Topshop? Either ways, if you love these, you can try your luck there.
Here are some other interesting finds which I am not sure which designer it belongs to but it looks good. That counts.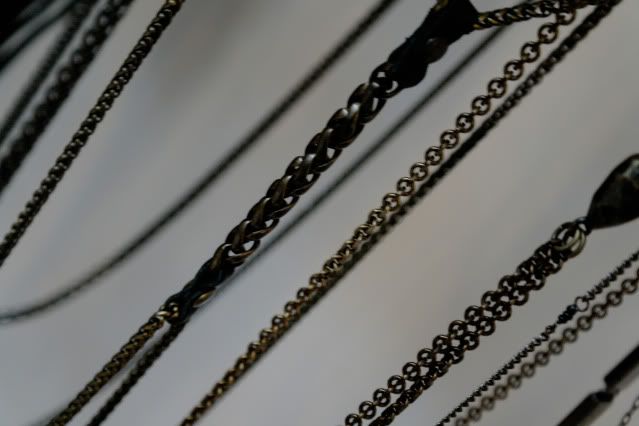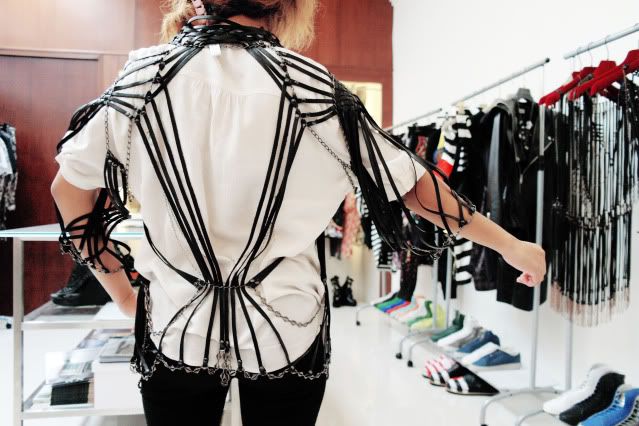 I am loving the prints of this set.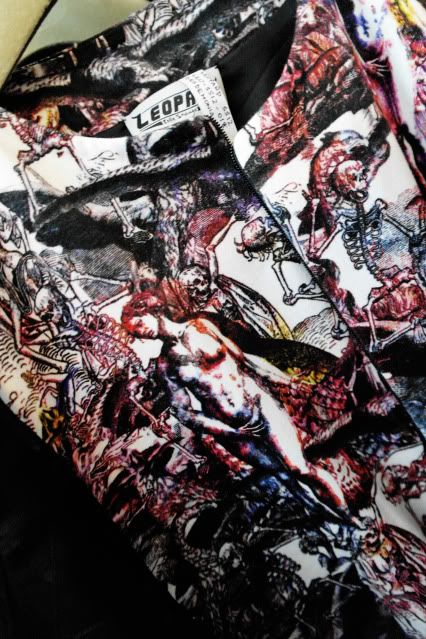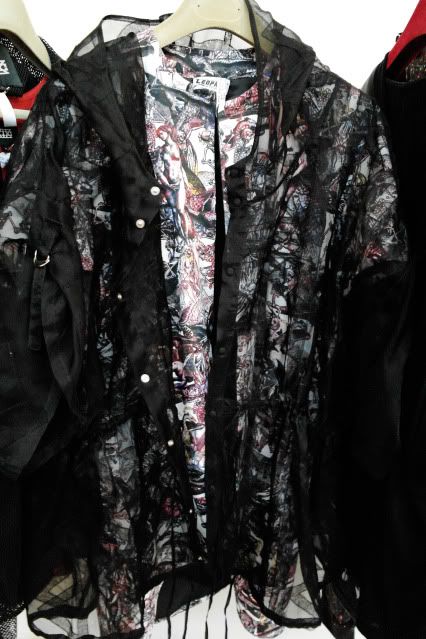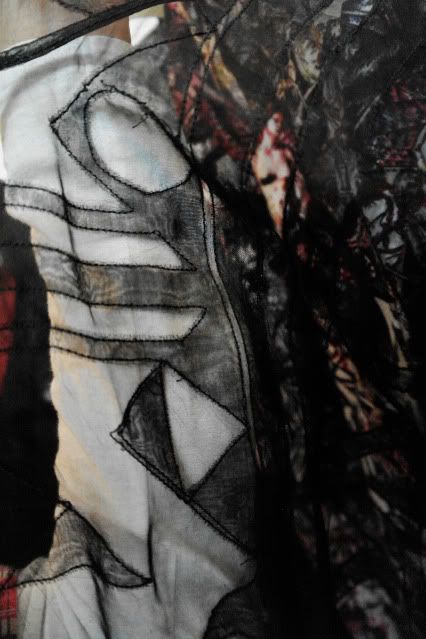 For more information of the designers, you can visit
Glamour.BOB
, the official facebook page.
This is just part one, there is more to come soon.
I am no artsy-fartsy pro-writer for fashion, but i know what i like and i like what I see.