Haraju-cute? CUTE!
I am sure all of the readers are going to know what I am going to blog about...
Let me just say that I am really glad Japan makeup is popping up all around in SG, so I do not have to ship them in anymore.
A few months back then, I already knew that Guardian was going to bring in Diamond Beauty makeup, which made me seriously excited. Little did I know that, it was going to be a huge range of brands being brought in. I am still a little sad that Diamond Lash still can't be brought into SG yet though.
All of you should have seen this corner in majority of the guardian these days, I am sure~~ Now you have two places to shop for Japan Make!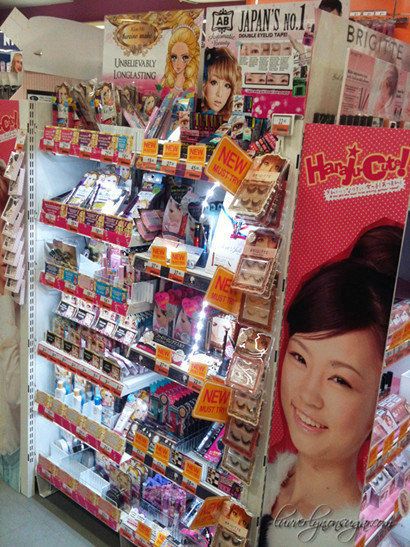 Picture credits to http://luvverlyn.onsugar.com [she has a really detailed post on the brands available and their prices.]
Thats right, that is the new Haraju-cute corner in most Guardians. Sadly, Jurong Point does not have a corner despite being such a huge-ass shopping mall in Singapore. WHY?!
==
A few weeks back, I recieved an invitation to a blogger party by them~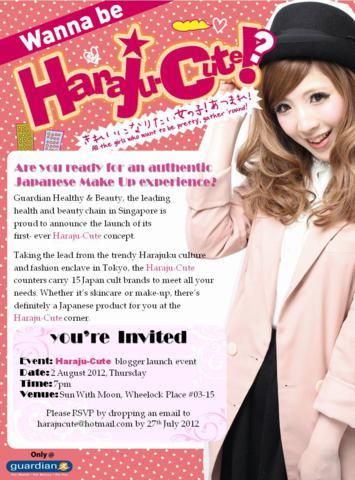 Reasons to get me seriously worked up and started jumping around in my room.
1. Location was at "Sun with Moon" , the food that is awesomely good with excellent service. Best of all?
FREE FOOD.
2. Make up.
JAPAN MAKEUP
on top of that. I am just so in love with their packaging and easy use.
3. Diamond Beauty and Brigitte. Before I got the invitation, I'd already saw the corner and browse through some of the lashes there and have them on my mental wishlist. SUPER EXCITED.
Here is the list of brands that are brought in:
Automatic Beauty (AB)
Avancé
Bandai – The Rose of Versailles
Body Fantasies
Bonavoce Brigitte
Diamond Beauty
Dual Egokawa Sweetie
Heat Jewel
Love & Peace
Loved Loved Nude
orp Tokyo
Sguard
Zogan
Did you see a brand that you are really excited about?
==
So here is my "CUTE" update on the event~!
All the bloggers attending were given a really cute white bag of goodies~ I like how they gave it in a white bag that can be doubled as a bag for outdoor use. Something I love most about the bag is that.. it is all tagged with OUR OWN PORTRAIT!! The artist is seriously talented because mine looks exactly like me~ what do you think?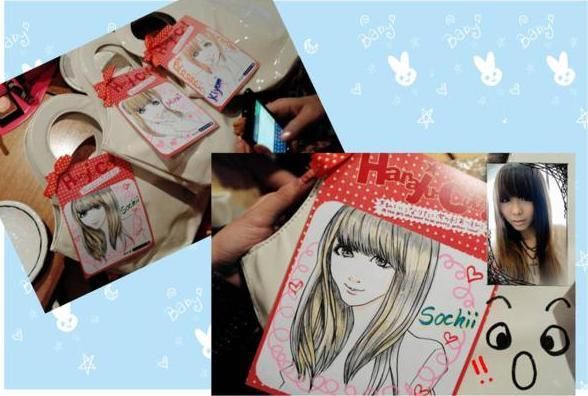 We were all greeted with TONS of makeup, and i was all like *___* even though it isnt my first time attending a make event, but you know... every experience is a new one.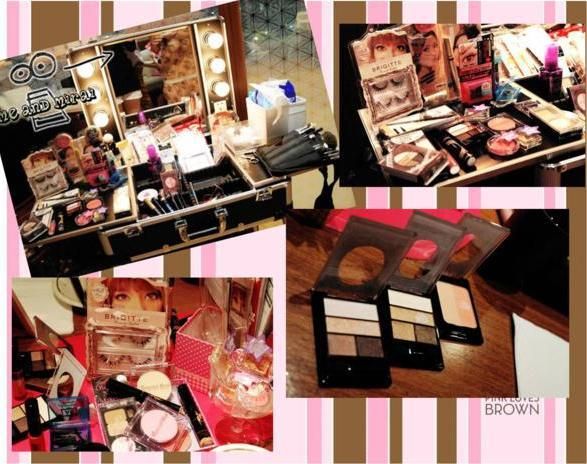 The staff behind haraju-cute, Larry[famous make artist] and Kelly[blogger/talent for the day].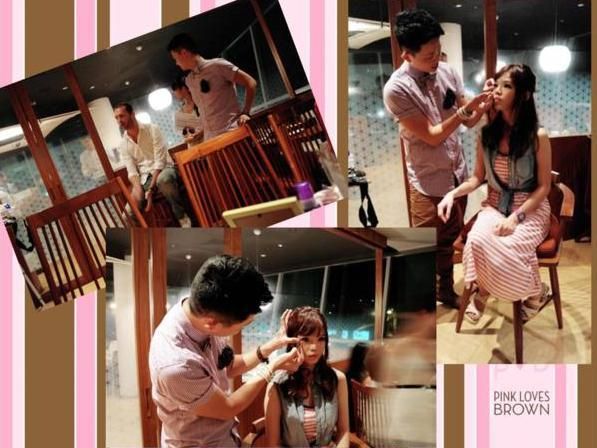 Here is my best excuse for little pictures. FOOD. The food there is beyond awesome. I love it lots and lots and lots.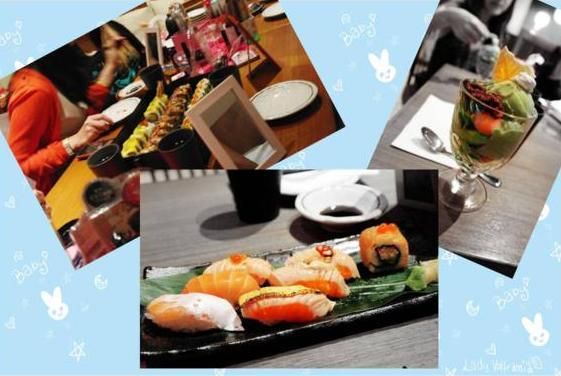 Bloggers! This is not all of them because I was so busy eating and looking at the makeup. Do you see familiar faces?
Left top to clockwise~~
Roomie~Dblchin , Kiyomi neechan, Kiyomi lim and Mirai, Nadia and [sry i forgot your name!]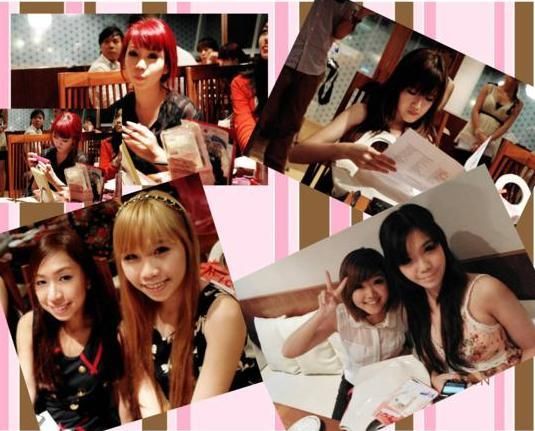 My coords for the event~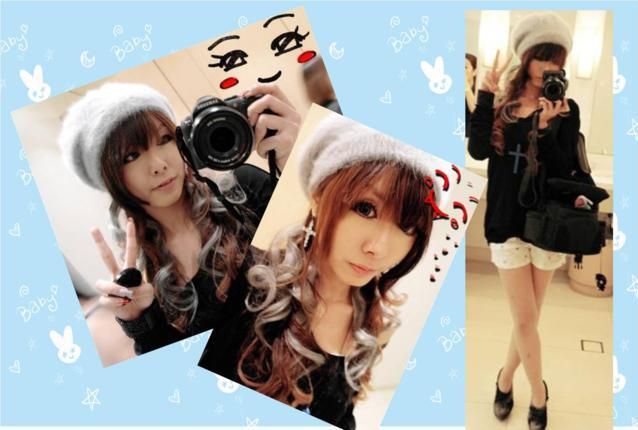 Of course, as usual, after the event I would head to to rummage through the goodies and boy, are they generous~~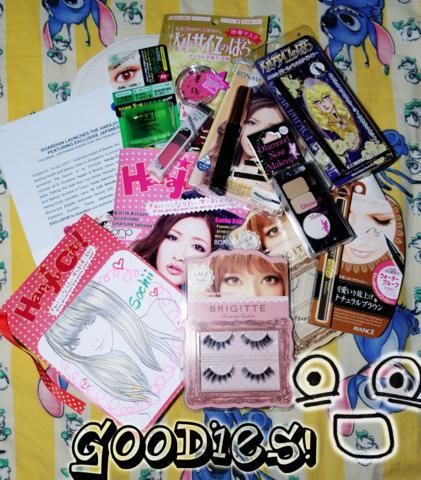 ==
I was so excited about the
Brigitte
lashes[endorsed by Rola, tarento/moderu] and
Avancé
brown eyeliner that I used them the very next day, i think?
Nowadays I am not that into heavy gal make as most of you can see from my twitter and facebook, so I am really thankful to get natural looking lashes because 90% of my lashes are thick and dramatic. *laughs* I don't own a liquid brown liner either, so I was really thrilled.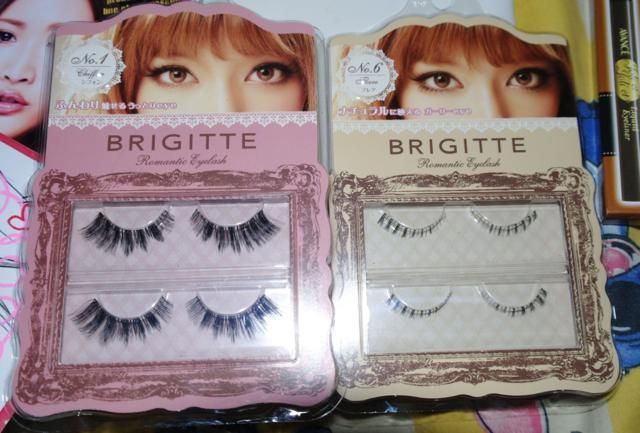 I was really glad to recieve the designs above in random, especially the top lash. They are not really dramatic and not SUPER natural either. I still like lenght and volume to my lashes.
When I opened up the box, I was really pleasantly surprised. Unlike Dollywink which bears a similar packaging, Brigitte packs their two sets separately so you can bring out only one set easily without bringing the whole box of lashes.
I tried out the top lash in No.1 [I am really interested in No.4 and will prolly get it soon to try it out.] With
Avancé
brown liquid eyeliner~~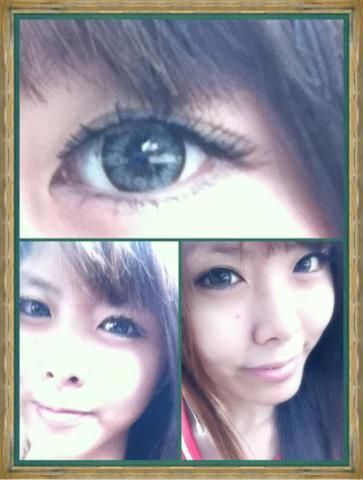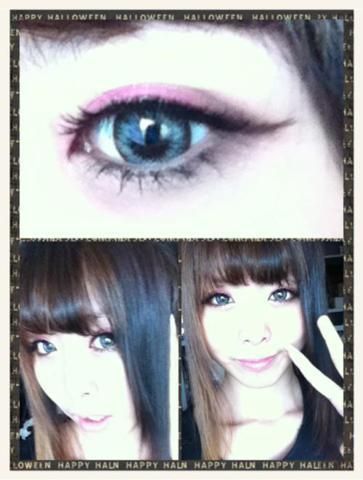 With
Avancé
brown liquid eyeliner only~~
Brigitte in No.1
Pros
- Lash band retains its shape even after more than 10 uses
- Lashes are bind secure to its band
- I like how the packaging is in a pair even though it comes in a set of 2 pairs~ I can easily bring out the box to deposit my lashes in if I have some kind of emergency that I need to take them out.
Cons
- I dont like how it curls so much that it is kind of troublesome for me to put on sometimes.
I would give it a 4/5 because of its re-useability and design. Diamond lashes are still my favs though.
Avancé liquid eyeliner in Brown
Pros
- The colour isnt too light
- the tip of the brush is fine enough for me
Cons
- Doesnt stay on well enough if there is no base [prolly 2hours max before retouching]
- Doesnt dry fast
Probably a 3/5. I really love the brown a lot, so I guess I will just have to take extra time to touch up and wait for it to dry.
I will try out more of their products soon from the goodies bag, so do look out for it!
Visit their
facebook page
and like them for more updates~~
Haraju-cute
!
==
collected my Aoi Rock&Read the same day fufufu~~~