It hurts make tutorial and announcement~~
yez~ unleash teh fluffy fury!!
Just a random picture I came across and laughed at.
If you have subscribed to my channel, you would have known that I have uploaded another make video a few days back but have not blogged about it because time got away from me.
it is not super fantastica but it works *laughs* I will be more diligent and do videos. So if you do have any requests, please do state them.. NO PROMISES but i will try my best.
Before and after~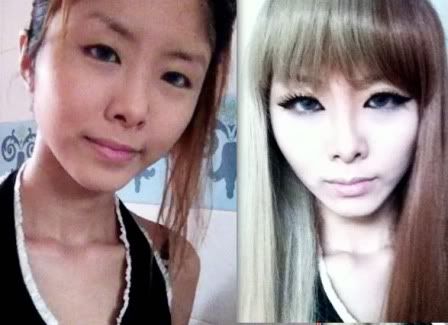 shopped the hair colour for fun, pardon those sucky skills.
Really lucky to have won a set of InSolution masks~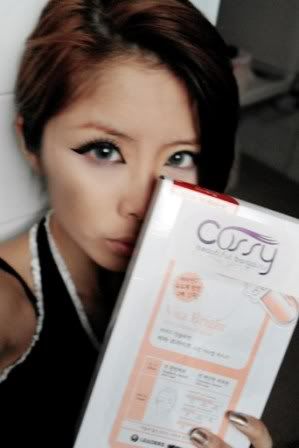 Clipped my hair up into an office style after the tutorial *laughs*
==
Went out yesterday and got fed so full that in the end i did not feel hungry until 6pm today... lasted me for 12hours. *laughs*
My coordinates of the day~~~ did my hair in an outward curl and was worried my face would look fat but it turned out fine.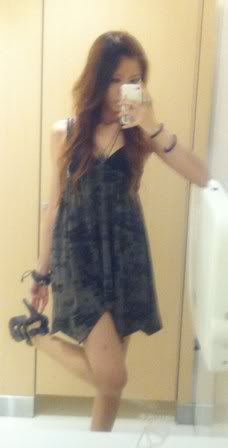 over-exposeddddd
yes.. i was that bored when i reached home. HAHAHA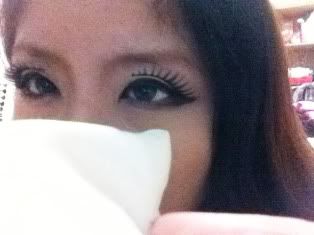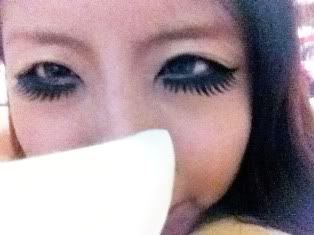 ==
These few days I've been also trying out the health supplements that Silver @ thatsilvergirl.blogspot.com passed me.
Admittedly, it hasnt done much because it is not miracle medicine but at least i know that my body is recieving care with the amount of vitamins there are in these packets. Seriously, i forgot the exact number but silver told me it was around 100++++ vitamins and such. Prolly A to Z.
The white one was really sour, SHE DID NOT WARN ME. She just went oh~no worries they are not bitter like all those health supplements. HELLO DEAR SILVER, YOU DID NOT TELL ME ONE WAS SOUR LIKE MAD. i can hear her chuckles now =A=;;; The one in coloured tasted like fruitpunch like she said, i liked it alot~
==
Weather made a huge turn, and my body went down with it. My old injuries did not spare me. Yesterday, I was practically trying to keep myself walking properly without buckling from the pain. Today, I went downstairs in the cold without any extra clothes and chatted with Aki for three hours... went home and concussed until 6pm... I woke up and checked what i texted and... i actually told twinneh to call me cocoonchii.. well i was wrapped up in blankie and all i guess.
==
Another huge news is i finally got a job!! This time, I want to focus on it and start saving for a trip/holiday. I am already going 22 this year, I want to be able to do something by myself.
I know i do owe you guys a giveaway, I will do it. I am in the midst of preparing something awesome so do give me some time.
Shall go rest now, feeling ridiculously worn out again.