Official post of the day X3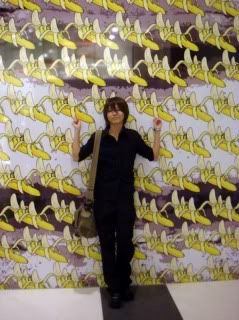 Azhrien hon : this was the picture i promised you when i blogged yesterday
lol. i have too much pictures Xd so i seperated everything into three posts. while I am waiting for my order[pasta mania, yes...AGAIN] to come in, i'll blog.

Anyway. I din intend to go out on saturday, but after tons of sparkly looks and funny noises and n'awwwww from chiru. i decided to get my ass out and celebrate her belated bdae >.>llll we went alot of places and one of it was License 2 Play at suntec. lol. and Jon commented that he sees no future in Singapore cosplay HAHAHAH JON AR~ SO EVIL~

And rofl. i saw Jesuke in the toilet. and WTF the stupid tap dont want give me water. THREE TIMES I WENT IN THREE TIMES SHE WAS IN THERE THREE TIMES TAP DONT WANT GIVE ME WATER. and both of us keep laughing. and the first time she was like ~.~ why like that one. den she position my hand and we waited for the water. the second time she was like =A= *do makeup*. the third time, she gave up and left me to clap at every tap ROFL!!! hahahah thanks ar jesuke =w=lll

Anyway. here are CAMWHORE pictures. >.>;;; enjoy...or not. lol the specs are actually neither bought from genting nor passed to me by Ben. They are black purple, not black red. I am still waiting for the black red pair.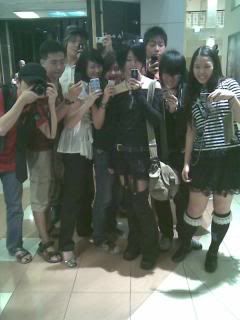 teh powar of camwhore in cab. *t'was taken after chiru left*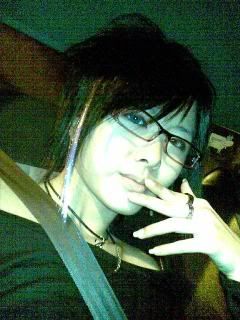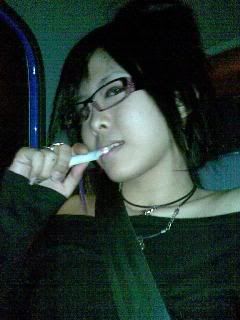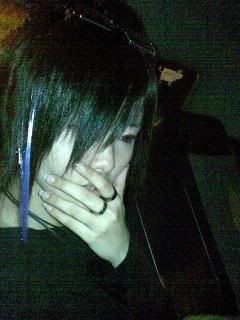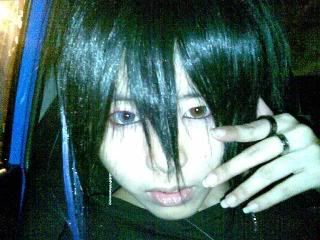 this is actually kinda of miyavi inspired...cos i wanted to look slender like him =w=lll
Teh ultimate pose i m actually addicted to already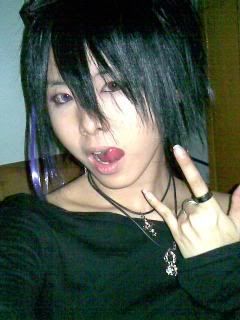 changed out of those clothes >.>lll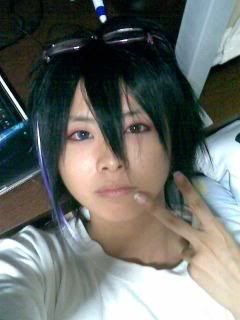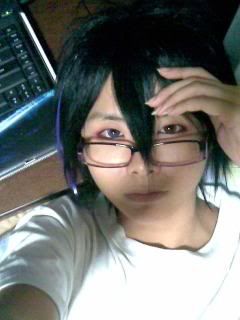 ----- end of L2P post ------

nex is actually the shoot. hahahah you would have read about the shoot so i shaldnt say anymawr

I was trimmin misa's wig in the morning....and we realise that she looks like TAIGA!!!! hahahahha~ willowssssssss cosplay taiga soon plox...i wanna do ryujiji =A=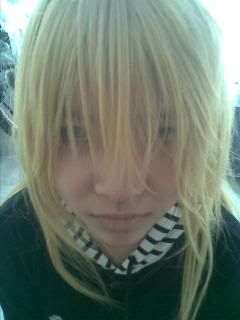 and den cero's hat was passed around. and L got it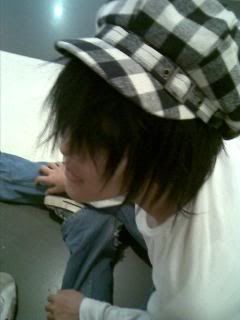 me with stickyfingars shino
me with cero [after i finished with his eyeliner] this guy can sure cry >.>lll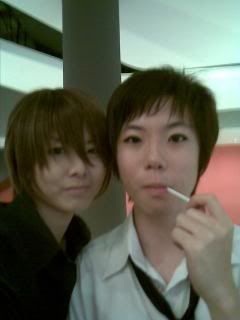 and the hat landed in Light's hands XD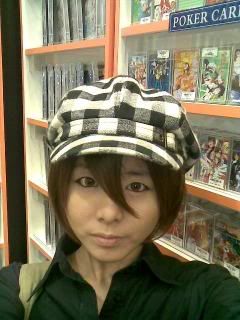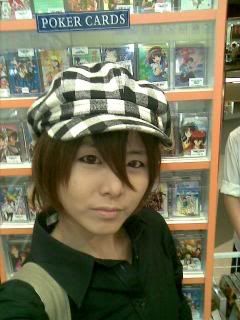 yeah yeah...i look ghey. whatever.

one of the omake we intend to post. readers of my blog gets to see eet first 8D ROFL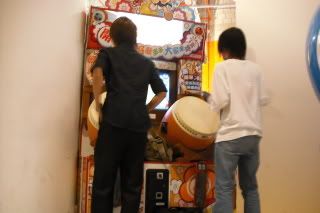 Fight to the death for the deathnote with Taiko no Tatsujin LAWLS!
Time Check: 12.45 and my pasta is still nowhere to be seen. gee ._.lll
oh anyway. i wanted to show off my sebastian stuff i use.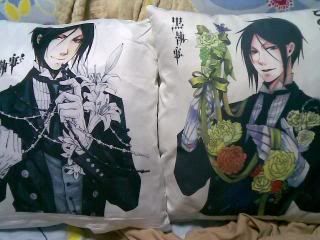 HAHHAHAHA *gets bricked*