MASS UPDATE AGAIN [bdae aftermaths shoot and what nots]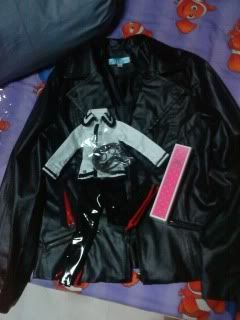 ANYHOWWWWWWWWWWWWWWWWWWWWWWWWWWWWW these are my steals for my bdae this yr 8D hahahah...small bdae but happy cos i celebrated it with my closest friends and my family, not to forget the tons of wellwishes that were spread over the net /0/
so yeap~~~
some are not in photos though 8D
CAKE from mommy and daddy >> hahahaha royal hazel with belgium chocolate and biscuit base with white chocolate <3 taste like fer roche /0/
Leather jacket from Jon, Chiru, Twinneh 8D /0/ woots~~ it be awesome~~~ LOVE JOO GUYS EVEN THOUGH YOU SHARED. LOL!!!
Lioele BB cream from Shinn~~~ n'awwwwwwwwwwwwwwwwwwwwww sweet~~~ *huggles*
a set of clothes for yuu from D_A /0/ sankyuu~~~
and even though i dont think she thinks that its official gift, but i m classing it as gifts too <3
some necklace/rings thingum which i've requested and it was done already <3
and 6 strands of red extensions LOVE IT TO PIECES.
my mom hasnt complain bout it yet...i bet she think that its jus clip-ons. HAHAHAHAHA
===
anyhow~~ today was like some kind of belated celebration~ games, neoprints, food and lots of epic stuff /0/
HUGE camwhorage /0/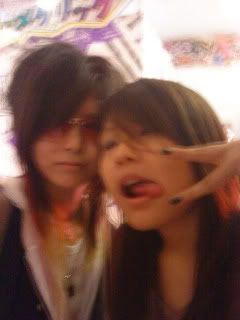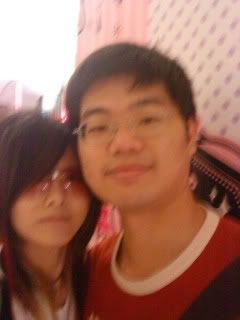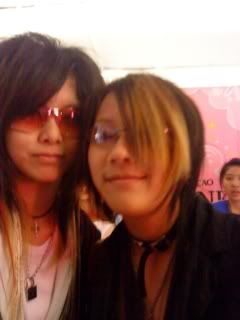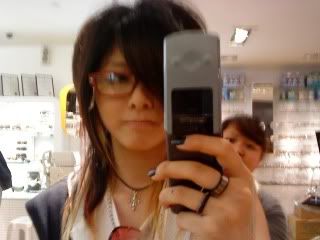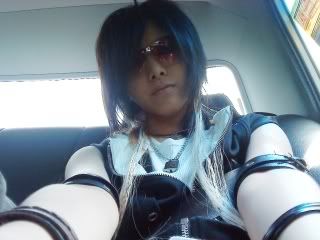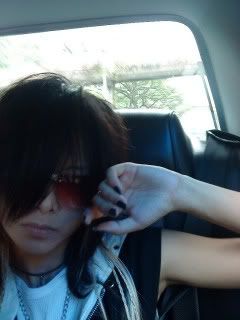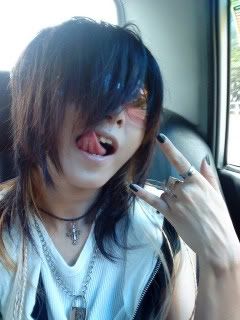 hahah WTF GHEY JACKET ~~~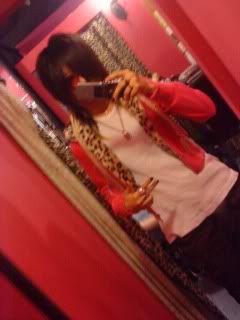 even gheyer style of wearing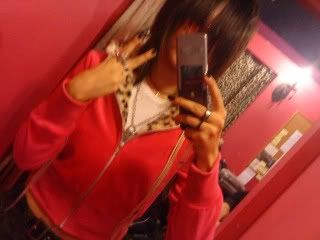 and after buying mine. i totally fell in love with another one =.= but dammit. it was like $130+++ fuck. hahahhaha. like almost three times the price of the one they bought me @_@;;; but still love it. so yeap. CAMWHORAGE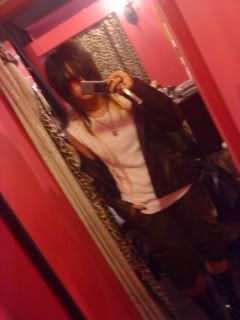 not that i wanna self-por, but the dressin, hair[blond extensions] and everything makes me look like kunio. LOL!!! *DOES NOT WANT* hahahahah XD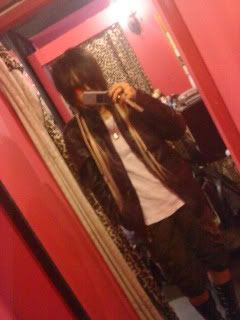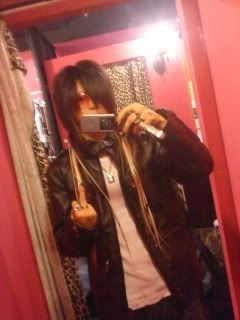 chiru looked like some korean popstar here. LOL.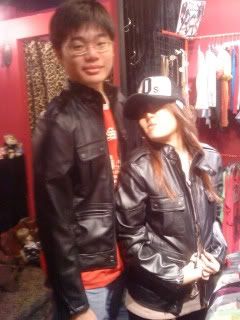 and den food tiemz.
there is a slight problem here....look at the portion and the person eating it.
YES THEY DID EAT IT [cept that jon ordered more den that LOL!!!]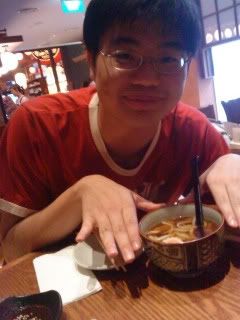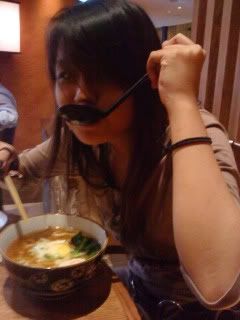 LOOK AT THE SIZE OF THE EBI. lol!!! [twinneh's meal]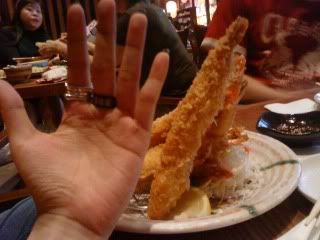 its a lie btw. the ebi inside is SMALL. lol.
====
went out with davis on friday /0/ hurhur~~~ alot of funny stuff luh. like, we went to pizza hut for lunch~
ordered CHEESY LAVA CRUST WITH TRIO CHEESE BASE. hahaha and toppins of beef pepperoni. and we still use cheese powder. and i said something lame when he asked me why am i puttin so little cheesepowder[note: i still covered the whole pizza slice]....
me: oh. i m trying to cut down on cheese.
HAHAHAHA OH THE IRONY!!! *rofl and died*
and we went for movies /0/ wootz!!! the whole cinema was practically EMPTY. hahaha ONLY FOR US~~~~ well....suppose to be, until another two girls came in. but. HAHAHHA FOUR PERSON IN A WHOLE CINEMA. LOL.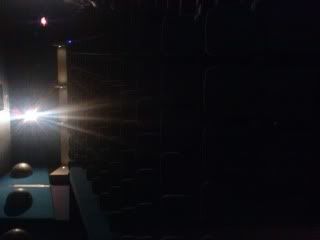 hahaha and we were saying how much this looks like davis~ since davis is my hamster...LOL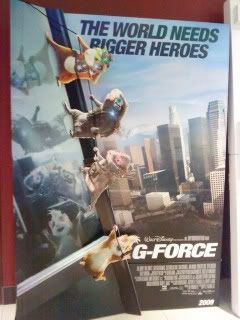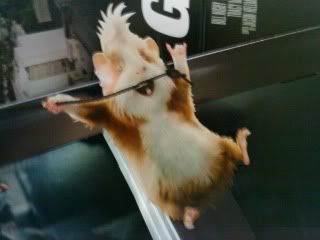 oh yea. and FRIDAY AFTERNOON'S ARCADE @_@;;; damn empty sia. never seen it so empty before.
====
basically went to saikang for the shoot on my bdae LOL.
i was practically EVERYTHING. hahaha. carried guitar, phone.
ran around dabbing their sweat and touching up their makeup.
doing and rearrangin their hair.
checking shots and directing poses.
hahahahah i m even editing some of their pictures nao. LOL~!
i be awesome /0/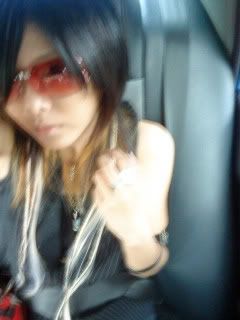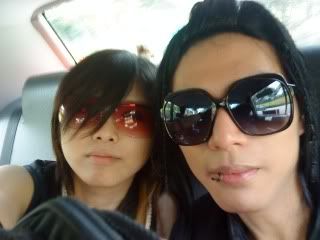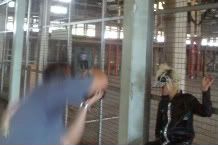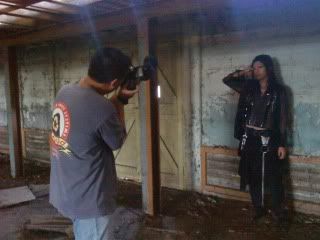 ====
and yea~ my cake. hahahah
hahah so unglam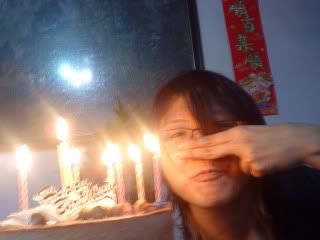 and i used jin's bling a lil....HEY~ she asked me to knock myself out and use to my heart's content. LOL. was jus trying out...i fail anyway~ better leave it to the pros /0/