MASS UPDATE [natsu matsuri part]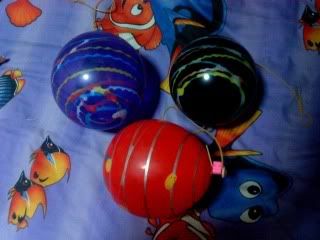 IT BE AWESOME SHIATZ. hahhah this yr's matsuri was as enjoyable...jus that somethings were unexpected though...i seriously dont like people tellin me stuff and den doing another thing without me knowin. this is stupid. but ah well.
NATSU WOOSH /0/
met haruki and shinn early in the morning to pass haruki her yukata, and some other customers.
shinn came over to prepare, and so did jin. hahaha i din get chio nails in the end cos we be so nua and anyhow /0/ hahaha its okay ~~~ i dont mind. hurhur. speakin of which, i should go paint my nails later...been wanting to do that since monday. LOL! procrastinateeeeeeeeeeeeeeeeeeeeeeee hahahaha
OH and me and twinneh GOT TWIN PHONES~~~ hahahah like so fun please~ here is a picture of twinneh with her phone and also me with mine. hahaha we were taking each other with our phone /0/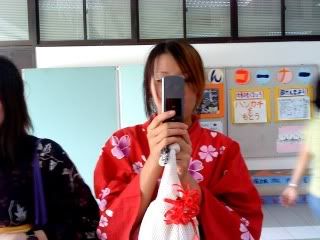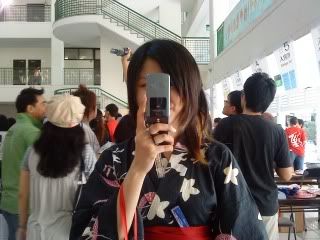 me and twinneh /0/ hurhur~~~WE WERE BOTH WEARING BLUE LENS WITHOUT COORDINATING BEFORE HAND /0/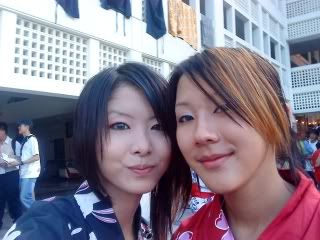 me and shinn. shinn trying out the Aoi makeup. i think i was kinda fail though..cos like. i dont have his skintone foundation COS SOMEONE WAS TOO DARK, and we keep tryin all sorts of things hahaha XD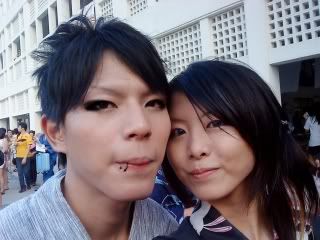 hahah some random jiji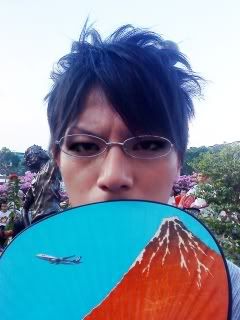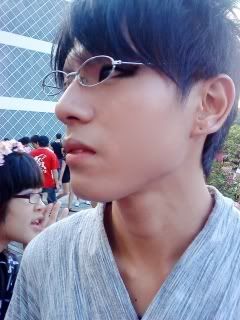 me and BFF~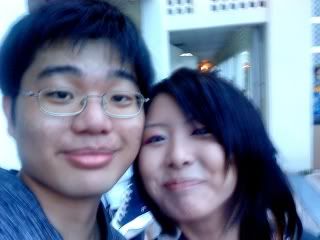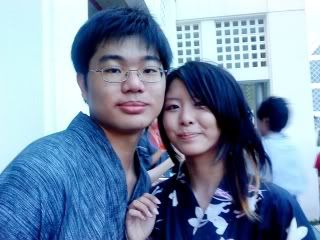 me and jamie~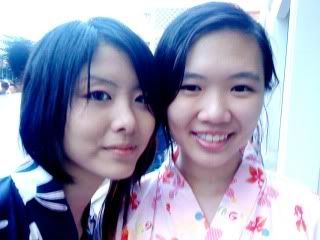 me and m.yukino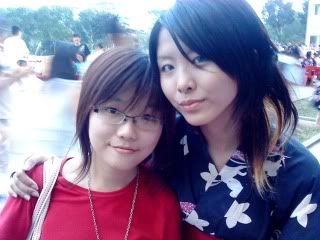 me and shinn on the bus home cos someone decided to leave his stuff at my place. LOL.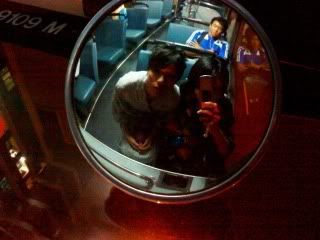 ===
The next day i tried a little cooking. i tried re-makin the tamago that my mom anyhow did. i told her folding was a much better idea den the shape pan thing =.=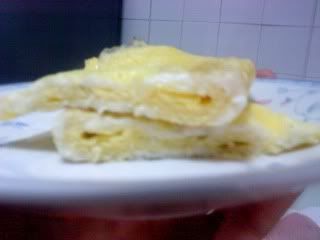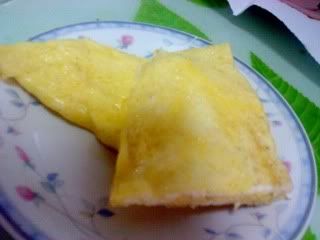 after that shinn came over to do his Aoi wig.
NAPEHZ. 50 plaids you know? TOTAL 50 PLAIDS LEH. i tied 45 from like 4pm to 11pm. and all shinn did was to watch TEEBEE with my dad and EAT. hahhaha ok luh. cannot blame. cos he cant see anything, it was on his head. HAHAHAHAHA
some random auntie~~~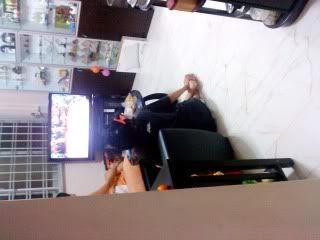 HAHAHAHA *laughs*
====
den went out with jamie and lawliet on monday to get bryan's present. HOMG. like. I SO GONG CAN? like never see before. damn sua gu.
but...
BURGERKING GOLD WORDS. hahaha damn chio.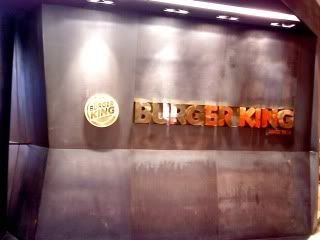 in the end we bought an empty anna sui case and a sheepy aroma pillow for Bry~
BANDUNG SMELL FTWWWWW~~~ /0/