japan tour guiding~~~
MY DORKS <3 i wanna cosplay the whole of gazettes 0.0 but if i m going to do reita.....i'll probably do his longsleeve versions or photoshop my muscles HAHAHAHAH *gets bricked*
anyway~~~ someway overdue tourguiding picture. I seriously cant remember all their names... i remember got tomoko...hang on *goes find the damn neoprints* mako, noriko, fumi, maki, maiko.
I only have a better impression of tomoko cos she is the quietest, neatest and the one who gave me her address for penpal writing. LOL. Maki is the one who likes reita from gazettes.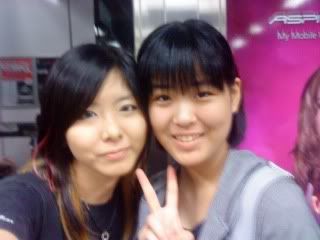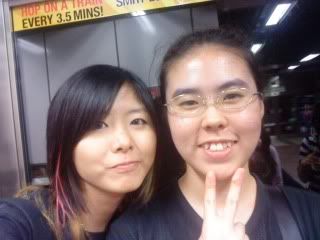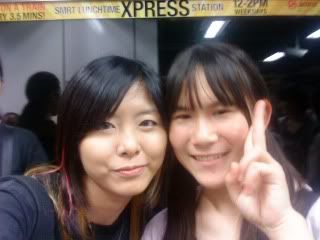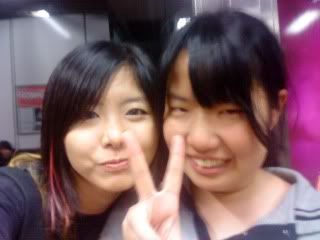 GAZETTE FANS UNITE 8D me and maki[aoi's wife and reita's fan respectively hahaha]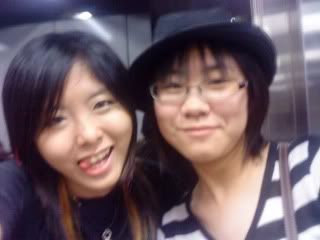 it was a fun day with them even though there were hopeless communication barriers =.=;;;

after that me and presh had to rush to her workplace cos she was LATE for work. hahahaha...damn funny.
we had uh...i think it was chicken cutlet rice and mango puddin? hahahah XD

yay /0/
get to wear stuff i cant buy~ PFFTTT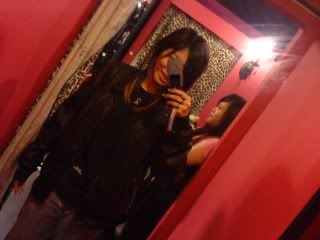 this is jus to incult ahbengs. hahahah. i personally find it amusing. and so did presh[seee she is behind snickering when i took the photo].
HOW THE FUCK DO YOU WEAR THIS THING? *wears*
WAIT... WAIT FOR IT.... I CANT FUCKIN SEE 8D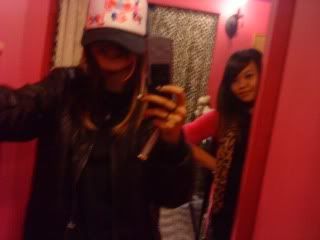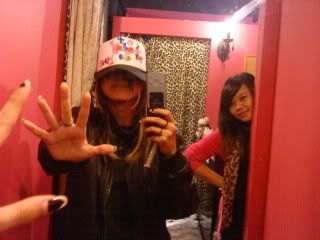 and a few other photos~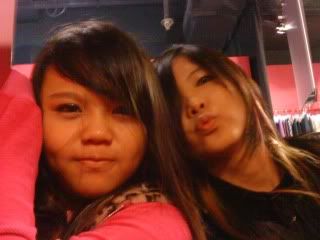 the round one of desserts i have on my bdae treat from my parents~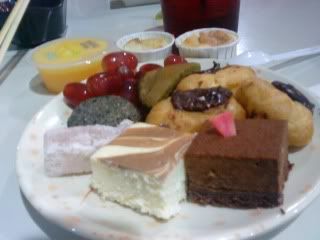 had another two rounds but was too busy eating so i din take photos.

Old hair colour HAHAHA
yes peeps /0/ no more blond on me. hahaha dyed it all to deep pinkish red and purplish red 8D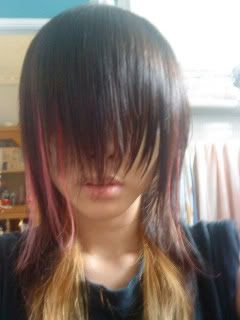 thinkin of snippin my fringe and doing a few changes to my hair cut. AHAHAHAHHA maybe....some other tiemz /0/ LOL *doesnt like change*