some chiru~
dont judge me. i like the whole of gazette but i jus happen to love Aoi more. pfft. hahaha
anyway. a bunch of overdue photos in my phone, i'll update them slowly i guess~ *shrugs*

anyway. me and chiru went to do her hair a couple of weeks ago~

so here are the pictures

at the shop~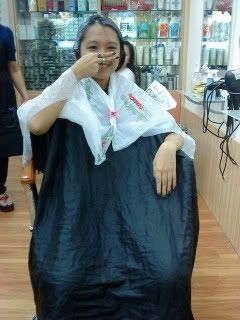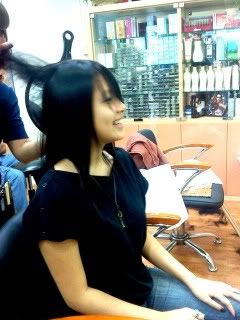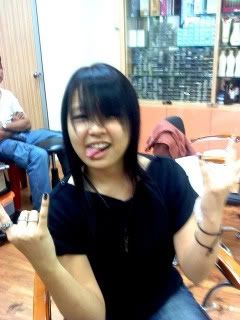 at my house hahaha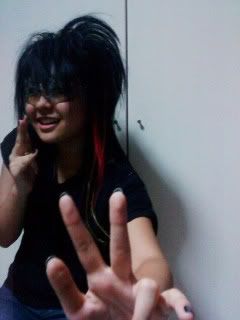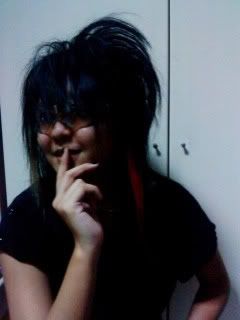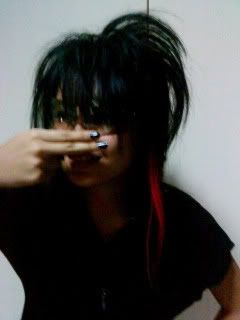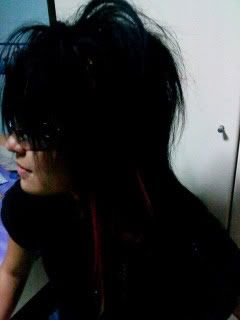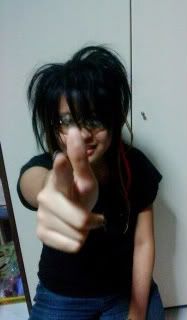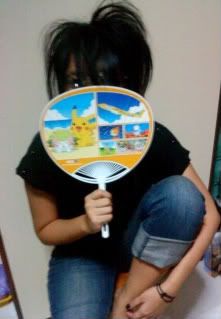 on another side note. my favourite pair of shoes have left me ;A;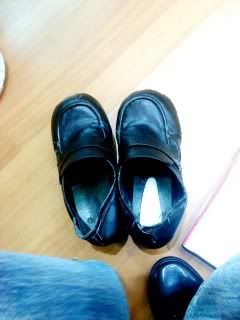 i m lookin forward to get a new pair after i've completed all my cosplays plans...thats....probably one or two years later ;A; so saddenin please.
when i watch it go into the dustbin i was like...*chokes**sobs*

ANYONE WANTS TO GIVE ME A PAIR FOR CHRISTMAS 8D?! SHOE SIZE 38 at cheena shoes /0/
hahaha *gets run over by a bus*
I still have more to update though. like japan students touring pictures, yuki's gift for me, yousuke and shinichi's pictures and my trip to chinatown with my mom and last but not least the trip to msia =.=;;; so much. hahahah shall update slowly everyday den XD

----

I realise some changes bout me ever since i got into poly.

I used to try and make friends when i was in primary or secondary. but when i got into poly, i dont. I wait for people to make friends with me. I am sick of trying and I realise its not really a big deal if I have to end up alone all semester as long as I have my other non-school friends.

I used to save up every penny. now. i jus spend as and when i like.

I used to shout and scream my head off when I am angry.
now. i jus prefer to hold my silence or even cry alone.

I used to demand for presents for my bdae.
now...i dont even like celebratin my bdae

i used to not bother about my looks, now. looks are everything.

I used to like crowds, and festivals. now. i hate them.

it jus seems like i m gettin corrupted and my world is spiralling down.
I would have notice and care if it was last time.
now.

I
Dont
Give
A
FUCK

seriously.

life jus as it is. people change. people come and go.
I used to want to keep up and follow.
now...
I stay.

I'll just look on. and smile.

awesome aint it. *does miyavi's spastic clap*

8D

anyway. i still think that the whole F1 thing is ridiculous.