BACK TO PRESENT /0/
ehhhhh its kai mommy's picture cos his bdae jus passed. for those who din know.
please proceed to chiru's blog[if you are allowed that is] because i have finally link her cause i got lazy to travel to lawliet's den to chiru's.
and i also wanted to quote from kai mummy so there
...
...
えと。。。。
寒い!!!!
SERIOUSLY
E5 is like so cold that it is insane. i m currently wearing a hoddie.
usually at e4, i'll push up the sleeves so that you can see my arms and of course the various things i wear on my arms and hands AND the hair on my arms. yes i are hairy dude /0/ ROFL.
but here.
I've pulled down my sleeves, and now, I EVEN PULL THE HOOD OVER MY HEAD. god. its cold here.

anyway.
i went to mika's on thurs to help her cut her haruhi wig. She can hash nice house, chio room, awesome shiatz makeup stuff and LOUSY LAPTOP.
HAHAHAHAHA.
oh the irony.
eh...thanks for havin me *bows bows*

so like. yesterday. me and chiru went to look for headbands so that we can replicate tenten's style.eh..... uploading pictures nao so i'll bullshit around abit.

eh...
WHO'S GOING FOR TMR ILUMA'S EVENT 8D? hahahah i m not going in, but please say hi if you recognise me OTL hahahaha cos i m dressing up something different from my usual style. haihai~ hhahahaha no i m not wearing a dress. so thar.

本と。。。。

寒い!!!!!

GEEZ its so cold in here that i cant even type properly..
anyway. cold weather is bad. like. my stabbin pain in the ribs came back during third meeting. bad, like bad my-lips-went-white-from-pain-and-cold-bad. so thar.
I am feeling better now already though.
I am prolly not staying out late for halloween tmr, because my parents are flying the nex day to korea. i'll send them off with a nice huge shoppin list for the tedious chores they are making me do while they are away. so thar.

...

pictures are still loading.

goddamit

hahahah i blame it on chiru that i have to wait for her in this cold, so i started bloggin. ugh. ugh. hahahahaha. wtf. 馬鹿。

one more picture to go.

anyway.things are quite shaky at my side. as in alot of things coming up so stress is inevitable, but i m coping well. well...i m starting to feel the tension to my FYP team cos they can be oh-so-wtf. but yea.

AH. ITS DONE.

anyway~~~~
i wore sunglasses cos i had no make....yea. its like. a must now. because i m such a narcissist and i a stupid perfectionist. so whatever.
on top of that. jus so that you know if you think the pictures are weird, in terms of colour, its cos i shopped my sunglasses. cos they are actually translucent. but i dont want anyone to see my lol eyes. so thar.

the thin red band one, which i m probably not fond of after trying it, but still works.
trying it out tenten's style first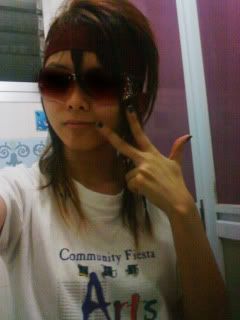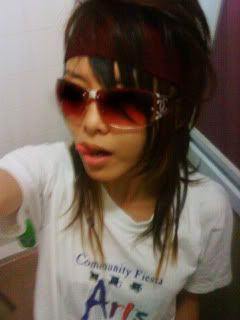 and this one, the baby blue one. i love this shit man. it rocks /0/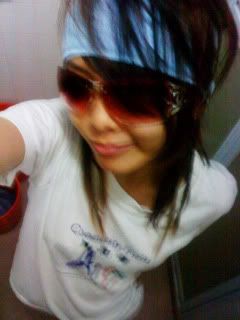 so.... FLEXIBLEEEE HAHAHAHAH
MIYAVI STYLE /0/ [old tiemz]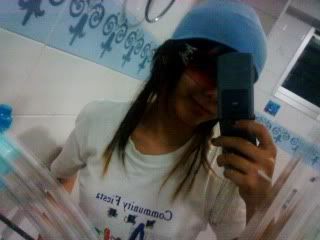 tenten style /0/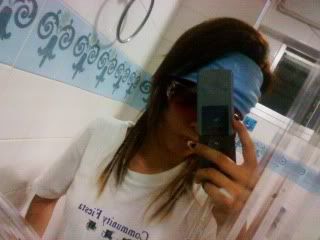 RUKI STYLE WAHAHAHAHAHAH /0/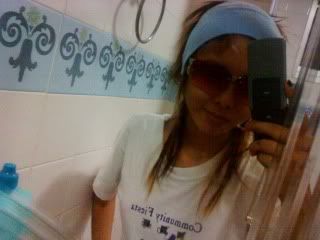 and finally a whatever style that i decided to try out
so...thats all for nao. i m going to go find somethingelse to do....damn you chiru...its so cold!!!!