Mass picture update ahgong's bdae etc~ lol.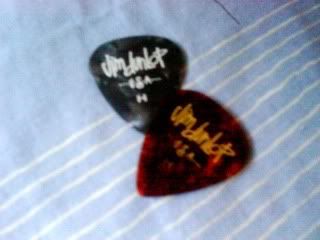 8D the picks that my best cousin bought for me =3=/ LOVE YOU SO MUCH AH AH FENG give you many many kisses =333333333333333=/ ~~~~~~~~~~~~<3<3<3<3<3<3<3 cos like. i asked for either black OR wine red, and my precious cousin lovely feng went to get me BOTH <3 so much love can?
anyway. here are the pictures from my phone on that day when i went out with shermaine, vecs and shinn.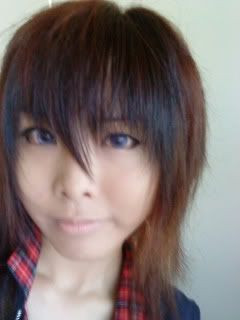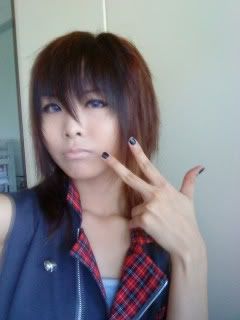 the lightin was HORRIBLE. so we decided to stop after these few photos. ahahaha
with shinn only though since he was sittin on my side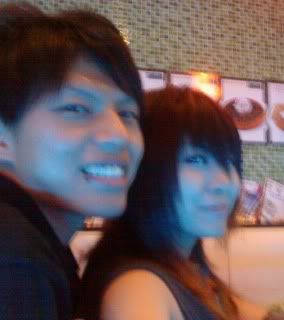 ==
Anyway. my family come to love to eat at Safra's near jurong point. the food is good. but aiyur. they should have better ventilation and lower parking fees. LOL
my fav dish /0/ karage omelette with tomato and cream. one of the drinks belong to my brother but i like both.
red one = ribena soda with orange
yellow one = manga yakult 8D
===
i'll update more later since photobucket decided to fuck up on me nao
===
*update update*
so like~ on ah gong's bdae
we went over to ah gong's /0/
princess couldnt go cos she was going msia
i was called last min =3=;;; nearly din wanna go.
so it was a three person parteh~
on the way to ah gong's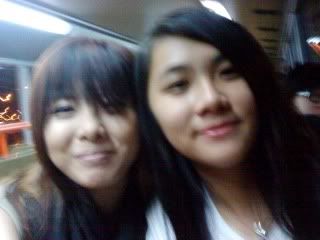 here's the ironic part.
when we were in sec 4 i used to not like makeup and i used to dress like...damn normal. LOL.
now look at the vast difference to someone whom i know to be glamorous. AHAHAHAH
woman ar~~~ so long never see you liao~ you still like to hit me ;A;
ah gong's hospitality~
hahahaha...HUGE CUPS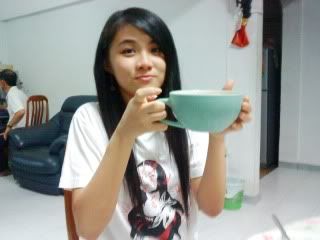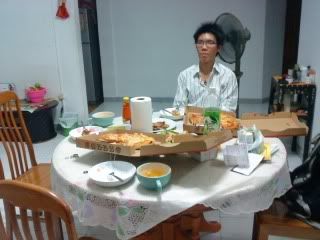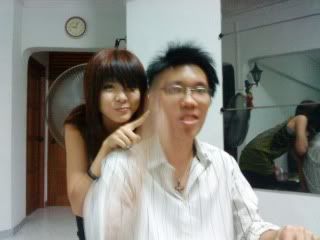 ah gong makes it look so damn normal
and ah gong entertains us for HOURS hahaha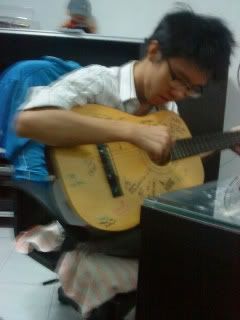 ==
uploadin VK pictures in the NEXT entry /0/