buipdate /0/
N'awwwwwwwwwwwwwwwwwwwwwww AINT HE CUTE <3
anyway anyway. the pictures for the concept shoot are actually editin, but the camwhores one are ready. jus that i abit...
-5 mins later-
okok i post. LOL so there is the celebration of yuuto/kaito they all the bdae and also the shoot. 8D
yuuto and kaito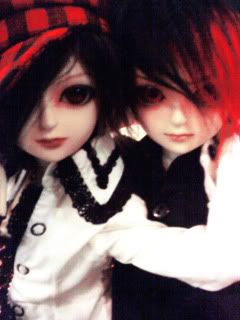 akihiko
bell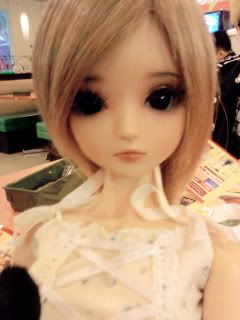 ki
after dingo dyed his hair, he and ciel are a paid luh HAHAHA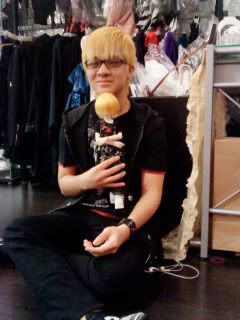 me and Dingo XD
/0/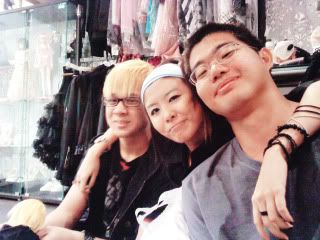 me and bff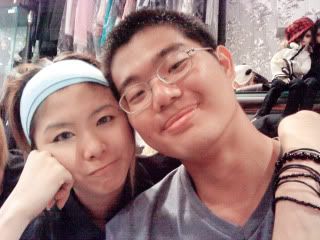 and den the shoot. hahaha

me and rrrrrrrrrrr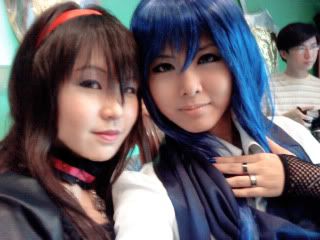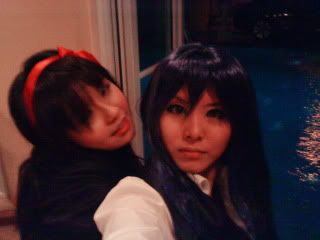 me and laoda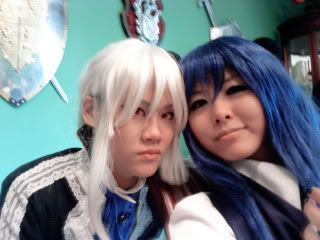 glowing in the movie room 8D
after the shoot ~~~/0/
me and ghey bro. hahaha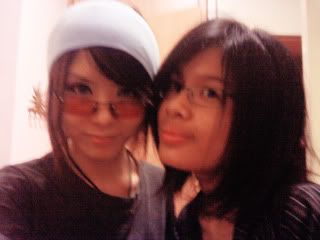 with rousi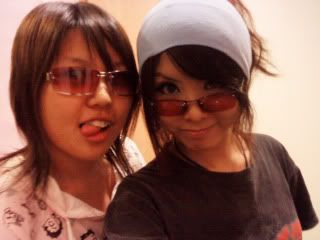 with chiru again. HAHAHA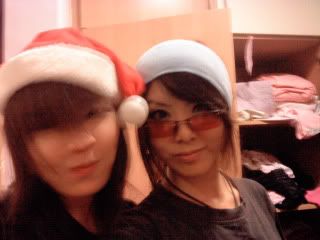 camwhore at home. hahahah i look so different luh.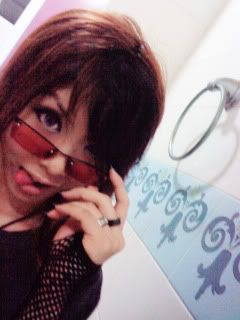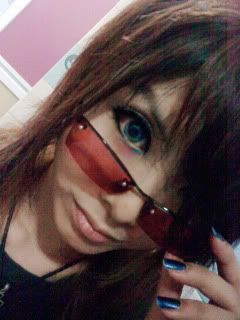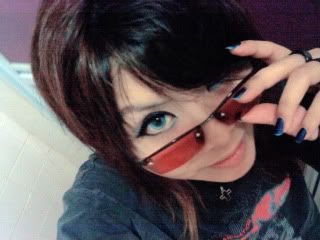 check our mah awesum lashes. HAHHAHA FEEL SO DAMN GHEY PREASE. hahahaha
==
anyway. these few days there is nothing but racking of brains for ideas. yesterday we just started training, i think it was quite, okay. hahahaha but awkward sia since we dont have weapon and such yet.
I BELIEVE THAT WE ARE ALL GIVING OUR ALL TO THIS AND CONTRIBUTING AS MUCH AS WE CAN, with exception of jesuke, cos she like veh busy....so i wish that someone would stop making it sound like they are the only one working and thinking.

Honestly speaking, our skits were already DECIDED and we already started a little epic practice yesterday, so why are there still changes?
I am voting for keeping to our original scripts. so much easier.

~.~;;;

anyway. ytd practice was epic. hahahaha
we did a rough play of what was going to happen. damn funny. made DD walked around for quite a while. den she did all kinds of funny walk luh.
side ways, penguin, fairy style, ah beng style. hahaha keep laughin sia.
den me and lawliet keep nuaing each other cos damn sian.
den also jio toky come down, hahaha we realise toky is a evil/bian tai face person. damn funny. HAHAHAHA XD keep laughin like hell.
den rina come up with weird weird sound FX, den naoya like a bit @_@ cos he sick.

cant wait for friday's practice >w<