Night out with two old flens < 3
HAHAHAH CAN SEE ANOT SERENE? I GIVE YOU YOUR FEATUREEEEEEE
HAHAHAHAH
ANYWAY CUTE GUYS OUT THERE.
Serene is looking for a rich, cute, kind, buffed, and super nice boyfriend that only loves her and her alone.
contact her if you think you meet the requirements~
http://www.facebook.com/profile.php?id=549423283&ref=hpbday&pub=2386512837#!/serene.moo?ref=ts
this is serene who asked for 5 kinds of pink to try out on her hands~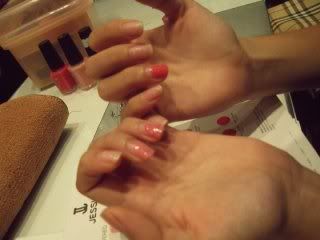 and her eating her bao ~
hahhaha wth luh XD
k luh
so liek
FINALLY. caught up with serene and huimin. used to stay back till 6.30pm with these girls in school during primary school everyday jus to sing songs and to talk crap [school ends around 12 plus] so yeaaaaaaaa~~~ was very close with them 83
after so long, still love hanging out with them. as funny as ever. hahahaha~
talked alot about now and den ba 83 i guess. thats all.
so liekkkkkkkkk....we went billy bombers and drink, den went to see serene do mani, and den spent our time lookin for a decent diner. in the end, we caved in to serene's craving for crystal jade. pfftttt HAHAHA napehz. hahahahaha
after that camwhored in toilet. ROFL.
while waiting for serene~
den that two girls ar =.=;;;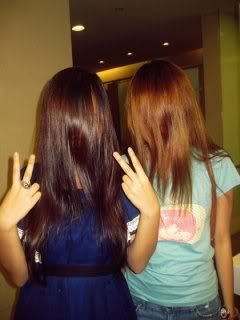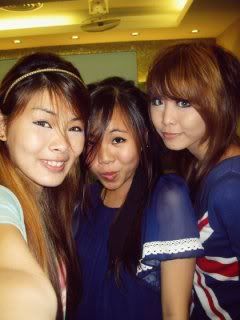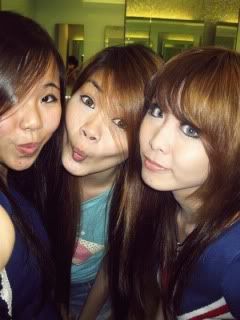 decided to have plaits session LOL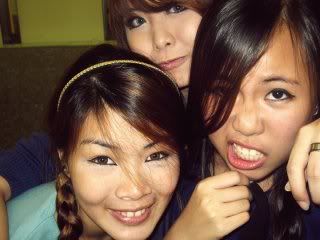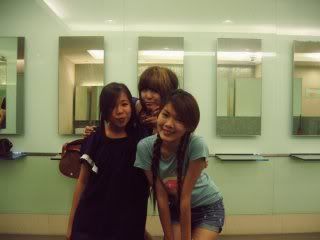 and ...
twinneh was wearing the same top in another event today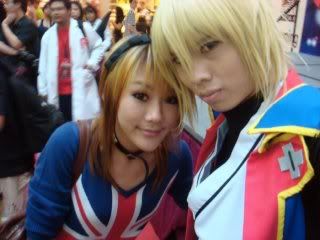 ROFL~~~
hahaha congrats to taichou and pink fruffy aya btw ~~~~
okay. go nua somemore /0/