*wriggles* My first bunneh ears~
yay~ chio picture to start the blog with 8D
was going to go out without make today, but decided to put on some last min because I just like the bottom lashes so much 83

base with bioessence 10in1 without concealer ~.~ my eye circles are HORRENDOUS. omg...i better start sleepin early more often *teehee*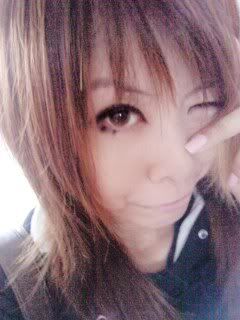 yay~ double tail for today~~~ haven't tied like that in a long long time....well. because i was rushing out too...i was LATE again to me ahgong Shawn...as usual *rolls eyes*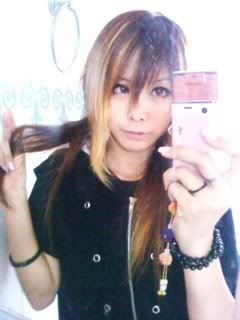 so he brought me to fish and co.
~.~ i hate fish. really. and after today, i confirmed that =w=;;;

i have two countriessss BWAHAHAHA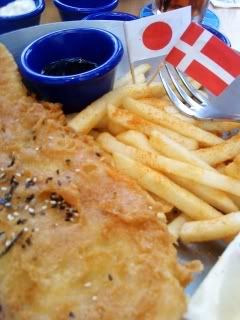 tigger!!! shall dig out mine later to hug for tonight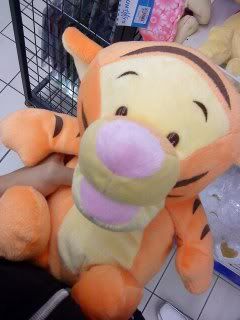 bearrrrrr~~~
i was hugging this when we were walking around NTUC. Ah gong was like buy la.
siao.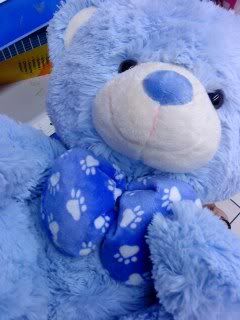 and ah gong bought me my first usa headbanddddddd. hur. sankyuu ah gonggggggg
*glees*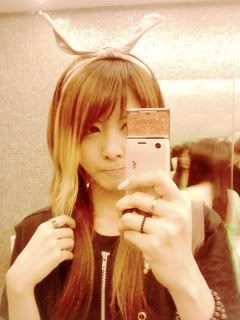 but den again. i prolly wont wear it so much *makes stupid face*

am loving my new lipstickkkkk *wriggles in happiness* if i've knew it was that good, i would have bought one early. AH HA~ sankyuu davin~~~~
haven tried out the makeup stuff that i got yet... but will have chance soon >3

on the other hand...tmr...is driving day =.- so is wednesday MORNING and friday MORNING. *groans* i am REALLY hating driving...i really cannot deal with the instructor. dead hate him.