Failed buffet trip 8D;;;
hahahha XD
as said above, we failed cos we never went to the buffet in the end.

So chiru and lawliet came over early for some discussion ^^v as to what, I dont think I am suppose to blog it out, so it shall be secret for nau 8D
*hisoka tone* ひ~み~つ~ ahahaha XD that wittle runt of a pink bundle aka chiru called me rouge. HAHAHA my hair does look a little like it cos of the colour actually. hahaha~~

On our way~~



and yep~ we brought kei out 8D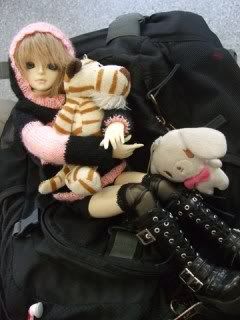 After that of course i took a long time to prepare cos i woke up late.
Ended up, we reached later den Jon who was suppose to reach later den us. HAHAHA XD
Upon reaching swensens, the crowd was horrendous. So we decided to forgo the buffet.
Wandered around for abit den went off with twinneh to the rehersal for some event thingy.

yes jon, i know you hate me. HAHAH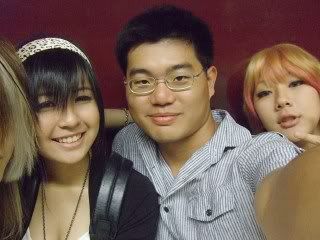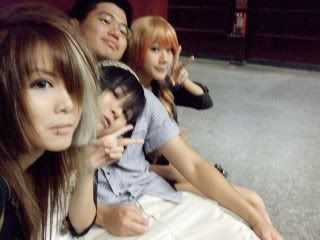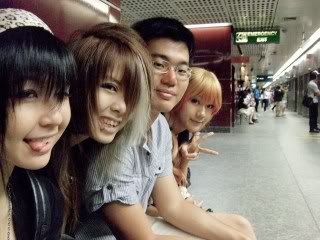 twinneh say the blue one is made out of kaito. LOL



Wanted to watch but i had to take care of the bag, oh well~
There was this funny guy, who shifted his bags away, he was like DONT MIX DONT MIX.
I was like thinking, uhhhhhhh hello? obviously the bags are all in different shapes and sizes, you think we will take YOUR BAG when we already have so much lugguages waiting here? So i just ignored him and played my psp. *gwins*

After that we head back to look for jon who was abandon by the lovebirds[namely chiru and neo] to go for bowling and dinner =w=b

bimbo found a new way to score points in bowling. really.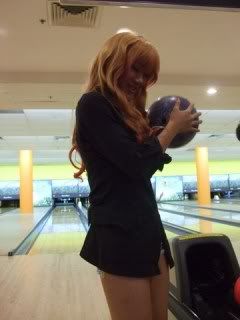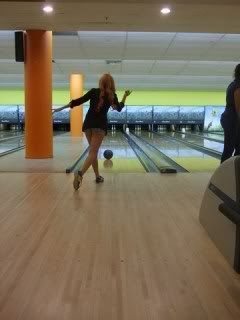 Jon. Who's strikes are fueled by anger =.=;;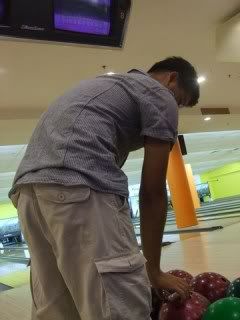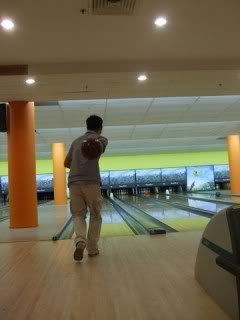 rofl. i dropped a ball XD BACKWARDS.
reason:
- weight was 6 [light]
- holes too small
- i had nails

hahah XD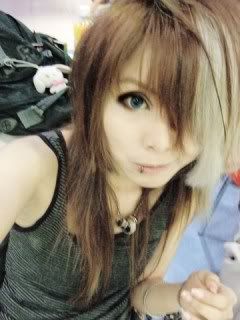 lol. the lighting was yellow. taken to show my outfit for the day /0/ back to visual for the day~ hur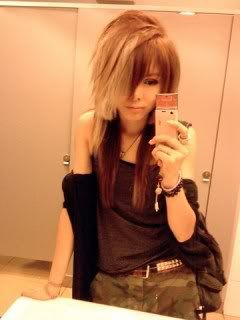 clipped up my back hair. ahhh~~~ the days when i still had short hair 8D;;
This is the most accurate picture for my current hair colour i guess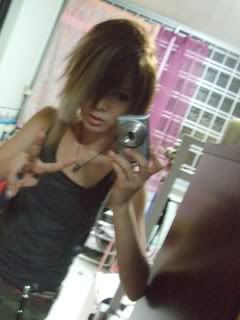 GHEY~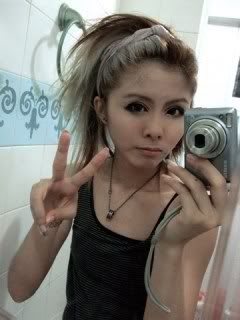 ==

random
some hippo from kinder bueno that my brother gave me



0.0;;; isnt hammering after 10pm prohibited... * hears hammering noises from a few floors up/down*

but anyhow, i m officially broke. tyvm *bows* hahaha XD shall become a hermit until i start working hurhur~~