Mass update /0/ hurhur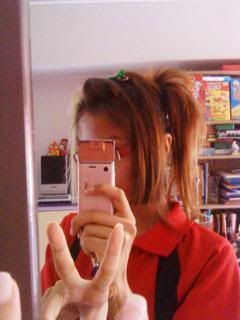 Bwahahaha yesh. i chopped my hair /0/ not alot, but enough to make an impression and stand out 83
hehe~~~ it was awkward at first, but I am loving it as the more i look at it, the better it looks.heh ^^v

So on friday, went out with jon and kent for dinner~~~~ kent treated us to tonkichi.
It was naise, but apparently i cannot seem to appreciate pork that much, cos actually, it taste the same to me like others and it was costly 0.0;;;

Well, as long as kent was happy 8D cos he was craving for it during the day before valentines~

outfit for that day~~~
I haven worn this top in a nong nong tiem~~ loving those boots that i borrowed from mommy~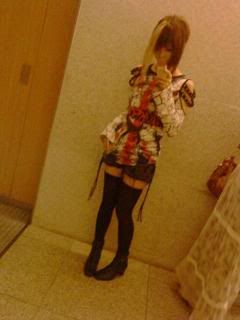 mori-ed the back abit heh



==

On saturday, I went cloth shoppin with ven.
Damage count:
- $25 for cloth
- $4 for "armbands" which i got to hold my blue heels[will post nex time], and black stockings to experiment for cosplay
- $4.95 for BK

After that, spent 2hours playing MH with ven @ BK @ DB, kent came over to spent abit of time cos he was dying over at outcast's, cuz they were playing WOW[which he dont like. LOL]

==

Sunday was SHABUSHABU DAY~~~

as usual... i was LATE. hahahaha~~~ reached around 1230
only me, kent, jon, zelmer and lawliet made it.
but it was awesome lunch with awesome ppl /0/
we were stuffed heh..

After that, went to heeren to get lawliet's poogie bank. Damn cute luh *A* hahahhaa
shopped around abit @ OC den headed home.

lawliet found a book during shopping, and we laughed like crazy @ the words

为兄弟,两面插刀
为女人,插兄弟两刀

for non chinese[direct translation]:
For brothers, you can be stabbed from both sides
for women, you can stab your brothers twice

kind of true, to a certain extend i guess.

and lawliet thinks that SCENTED CHIPS looks like gummy sweets. She ask me if it is edible when it specifically wrote there: NOT FOR EATING. #win

coordinates for the day~~~




both jon and kent say cheena. but what the hell okay. I think it looks chio and it suits my hair. HAH.
before i went out, i changed the inner to a longer one, cos the short one looks weird.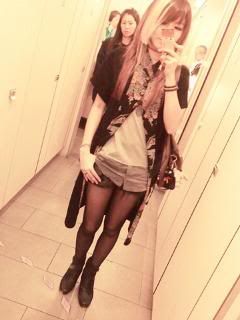 the otaku reading~~~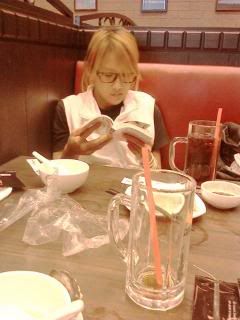 camwhore abit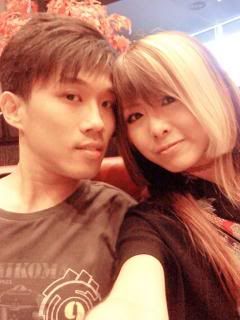 ok. camwhore ALOT. hahahaha
cos we took three flights of long escalators up to the top floor aka SkyGarden @ Ochard Central
1-3
4-7
7-11 /0/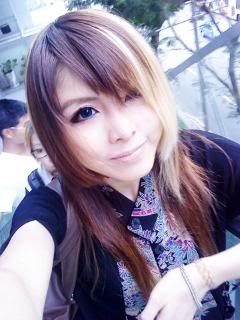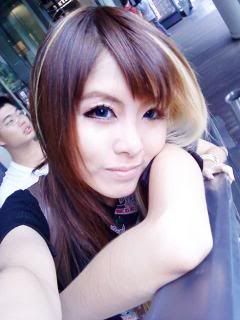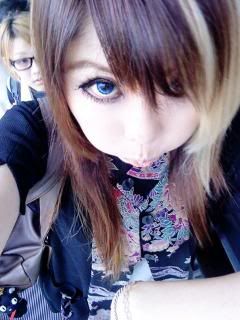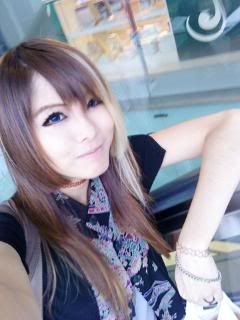 and three-men team who entertained me the whole time cos i liek travelling on long escalators~~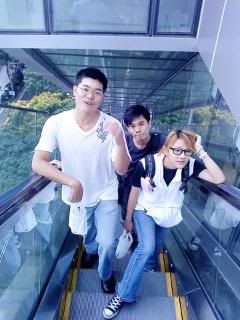 random picture
my nails.



hahahah /0/

==

opened my email today from latendo, and i m floored by the new preorders ;A;

Re-issue of the coin fig. ;A;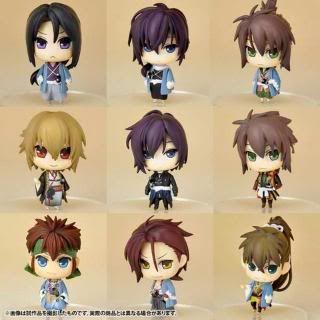 Title: One Coin Grande Figure Collection Hakuouki Shinsengumi Kitan (6) Reissue - (Japan version)
Series: Hakuouki Shinsengumi Kitan
Producer: Kotobukiya
Release date: Jun 2011
Category: trading figure
No of pieces: 9 pcs set
Yen price: 5670yen
Non-member Pre-order: $95.00

Member pre-order: $85.50
Deposit: $50.00
code: 4934054892914



Closing Date: 8th Mar 2011




(pre-order for full box of 9 pcs)



I WAN OKITAAAAA *rolls around*


pre orders~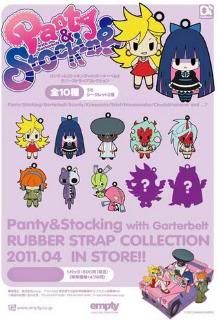 Title: Panty & Stocking with Garterbelt Rubber Strap Collection (4) - (Japan version)
Series: Panty & Stocking with Garterbelt
Producer: empty
Release date: Apr 2011
Category: trading figure
No of pieces: 10 pcs/including secrets
Yen price: 5000yen
Non-member Pre-order: $100.00

Member pre-order: $90.00
Deposit: $40.00
code: 4571356500132



Closing Date: 7th Mar 2011




(pre-order for full box of 10 pcs)



PANTYYSUUUUUUUUUUUUUUU *hearts*

and the MH cats 83 hahaha sho cute, but i prefer the game version, looks less retarded hahahaha =A=/



Title: Monster Hunter Airou Kutakuta Plush Big - Airou (6) -Japan Version
Series: Monster Hunter
Size: 500mm
Manufacturer: Capcom
Release date: Jun 2011
Category: Plush
Yen price: 6090 yen
Price: $135.00

Member Pre-order price: $121.50
deposit: $60.00
code: 4976219037976



Closing date: 25th Feb 2011



Title: Monster Hunter Airou Kutakuta Plush Big - Melaleu (6) -Japan Version
Series: Monster Hunter
Size: 500mm
Manufacturer: Capcom
Release date: Jun 2011
Category: Plush
Yen price: 6090 yen
Price: $135.00

Member Pre-order price: $121.50
deposit: $60.00
code: 4976219037983



Closing date: 25th Feb 2011



Title: Monster Hunter Airou Kutakuta Plush Small - Airou (6) -Japan Version
Series: Monster Hunter
Size: 200mm
Manufacturer: Capcom
Release date: Jun 2011
Category: Plush
Yen price: 1890 yen
Price: $45.00

Member Pre-order price: $40.50
deposit: $20.00
code: 4976219037952



Closing date: 25th Feb 2011



Title: Monster Hunter Airou Kutakuta Plush Small - Melaleu (6) -Japan Version
Series: Monster Hunter
Size: 200mm
Manufacturer: Capcom
Release date: Jun 2011
Category: Plush
Yen price: 1890 yen
Price: $45.00

Member Pre-order price: $40.50
deposit: $20.00
code: 4976219037969



Closing date: 25th Feb 2011




All preorders enquiries can be directed to

enquiry@latendo.com

or you can head down directly to

Latendo @ Funan Digital LifeMall 5th floor



btw. I am not paid for this =A=/ I m jus spasming over what I like, and incase someone likes it too, you can go there and get it or some other place, but logically since it was Latendo who showed me all these I will mention Latendo *inserts idiotic face*

Ahhahahahaha

Drivin later again and heading to look for my pink bundle of joy @ her workplace later. TEEHEE =w=b