A visit to the Lady of Amara[or not. HAHAHA]
n'awwww they are sho cute *tsk* hahahaha
Anyway, we went to visit Chiru before she "ORD" from Amara's
The environment is naise, but it is in an area that is too freaking rural to start with @_@ sentosa. homg.

So yeap, I was feeling ridiculously worn out that day, so I did not put on any makeup.
Ugleh pictures ahead /0/

Amara toilet.
Horrible Horrible Lighting. NEX IS LOVE. hahaha that doesnt mean i m going to go there often *grumbles* SO FAR LO.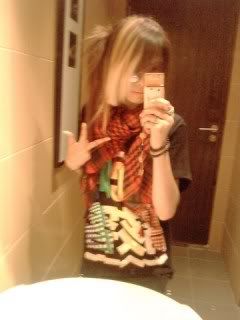 So we have our wittle waitress servicing us.
*click* n'awww, she's sho cute. [i think i repeated that almost 20 over tiems or more that day] I mean seriously. the uniform looks good on her.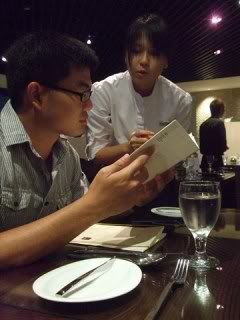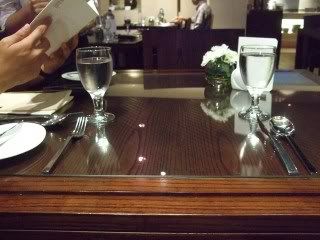 open kitchennnnnn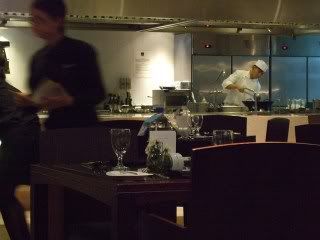 My initial plan was to snack there.... but i ended up obese there. so yea ~_~;;;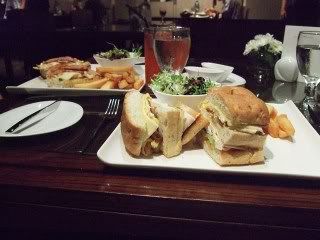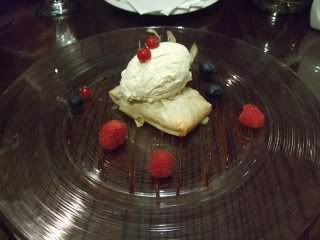 bleargh me.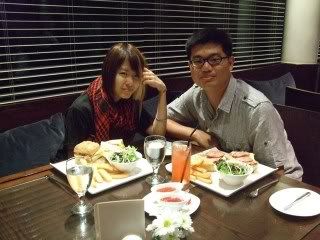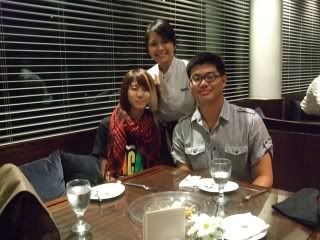 i got home late, and got shouted at. that concludes amara series. hahaha. i will NEVER go back there again.

==

So today... I mistook the time of driving... it was 7am... =A= i got woken up by my instructor @ 7.21am *headdesk*
ANYWAY. I rushed down and realise, holyshit. I FORGOT TO RENEW MAH DAMN PDL. so i had to wait till the post office opens... end up, i think i drove around less den an hour... prolly 45mins or so *inserts stupid face*
AH WELL. PROS AND CONS, PROS AND CONS bwahahahaha XD

So since i've woke up already... usually i'll jus flop back to bed.
However, today i was ridiculously motivated. SO its 12.21am and I've been awake since 7.21am without sleeping. My time clock will definitely move back into place *hopefully*

So... again. MHP3, HunterXHunter+pico slots tapping
The initial link teh gave me went wonky and he found another one for me though *yay*
so i continued my watch.

and i finally hacked jinouga to death /0/ along with choppin its tail =w=b
WOOHOO~~~
ok. fine. i lied. I did not hack it to death, I merely put it to sleep cos i find it troublesome to kill it.
IT WORKS THE SAME ANYWAY!!!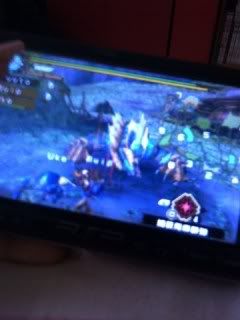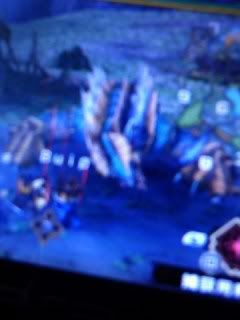 this is only village quest jinouga though... *sweatdrop* and it is only 4 stars?
jinouga is in HR3.... which means... I actually still suck. HAHAHAHA *headdesk* oh well /0/ GAMBARIMASU~~~~
oh. and my hot spring water turned ghey pink 8D hahaha like some lovers spring <3>