jus a little roll back 8DDD
Sooooo i have been neglecting my blog... I mean there is pretty much nothing to blog about and the serious lack of motivation to blog sometimes...
Anyone can introduce me a good free video editor? I love my videopad editor but the trial period ran out faster den i can say OMG. I will have either buy it or look for a crack. I am tight on budget and dumb on crack search. No way in hell am i going to risk my windows now because it hash become very important. Unless i find a good editor, it is pretty hard for me to do a video... cos i m that anal about it.

Anyhow, the vote is still on. PLEASE DO COMMENT ANYWHERE about what you want to see if you have voted for makeup / hair. i have gotten plenty of votes for both but only anon posted about visual, i might do visual since people are lazy. LOL.

following on~ I've attended J4J, Jam for Japan last week.
3/5 of Renaissance attended with another bassist and guitarist.

Pictures~~~

the girls behind cos Pearson was driving and diva Sheow felt liek puking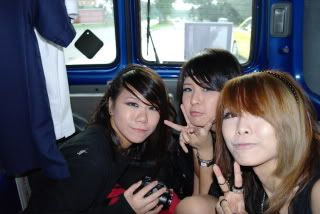 convinced Anj to do a simple curled hairstyle~ but its not obvious here



sniped Ivan there too~



ZERO EDIT. the face smoothin option on teh camera is just so awesome srsly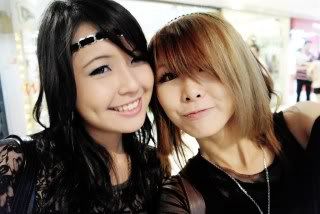 the couple always sticks ~~~ d'awwww ポッ(*゚.゚)(゚.゚*)ポッ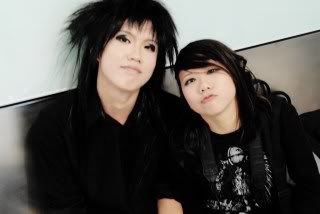 one picture of Mr Sheow



in the end, the eye makeup was done by yours truly again, along with Pearson's
both of them tried to attempt the base but failed anyway, and their caring girlfriends helped them out. *flings hands up and walk out of the room*

Snapped the little kid.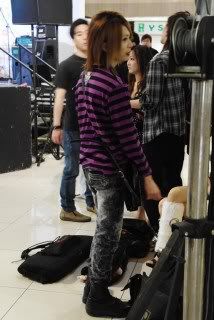 Guitarist [i cant remember his name]



Snap of Xiang[bassist] remembered him cos Davin used to tell me stories of him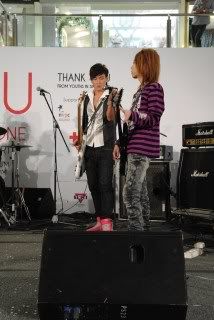 the band photo which i took last min. Anj had a better version hahaha



camwhore~~~ i was wearing a maxi that day that I have not worn for...almost ten years? I used to wear that dress when i was TWELVE. It still fits, slightly shorter if not, I was quite tall during primary school den growth slowed down. HAHAHA

I dont have pictures of me in that dress yet though because I only have one shot in my phone which I did not upload into the computer yet. Nevertheless, face shot for the day~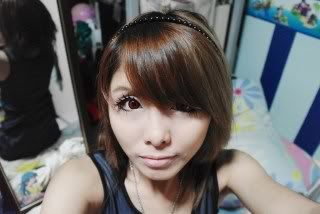 and I'd shorten my hair that day too~
much to improve on though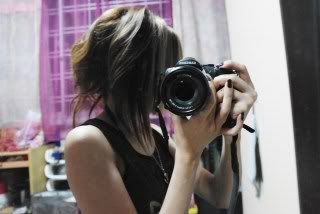 this weekend is going to be pretty busy with the audition judging and the sakura fest I guess =3=/ will try to update along the way~~~