Work @ Shangri-la hotel
PENGUINSSSSS they shall conquer you 8DDDD
Apparently the arcade sweet machines added a little zing to their catches >3 now you can win soft toys from these little eggs toooooo shall try when i m uber rich /0/

This freakin dress was in the display as some fashion inspired thingum, supposedly worth more den $40 or something.
I have the SAME EXACT DRESS going at $20. any takers 8D hur

pfts.

saku's wig.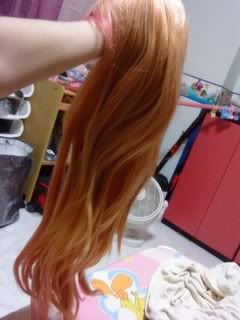 curling it gyaru way /0/ woohoo
it is a hell lotta work @_@ srs. Tonging wigs are like... prolly 10 times more troublesome den tonging your real hair, and the percentage of burning yourself is accelerated from 50:50 to 80% lol.

ANYHOWS

main topic of teh day~~~

Work at shangri-la for starhub event was awesum /0/

rushing out~~~ yes. i still had time for a vain picture



YAY~~~~ i prefer doing ciel...*i realise*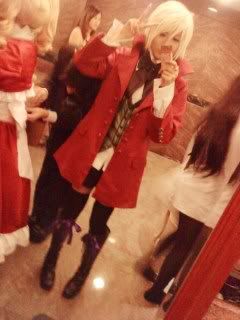 but nevertheless, i had fun



Nice to look at, the taste? not so awesum.



the macaroons were awesome though hahaha so is the tower display



FONDUEEEEEEE. everytime we[meanin me and lawliet] went past that, we were liek... OMG THE SMELLLLLL *awesome*

and well... the peepurs were still attending the convention, and the recieving/ booth hall was mad empty and we were not suppose to eat the stuff, so we went out to slack 8DDD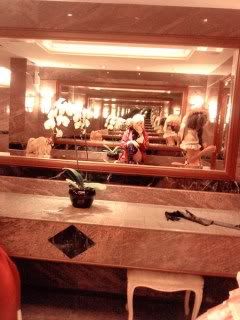 pwahahaha /0/ Alois is secretly stalking Ciel



well. HAH.



some stuff that maria did with teh awesome mushies and the fondue LOL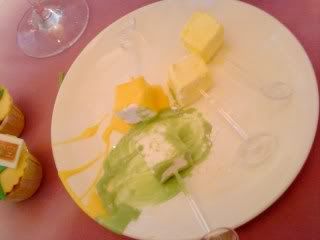 and more snaps because Alois really loves Claude...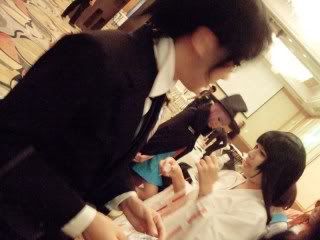 hahaha yuanyuan caught me snappin /0/ and kaika always have this funny face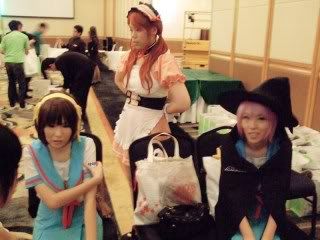 yay~~~~ she went around star-ing ppl with her wand LOL



with brother, saku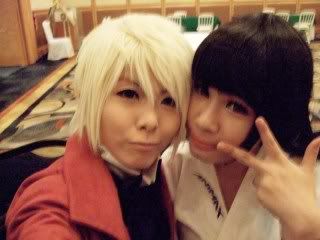 HWAI OUR PICTURE SHO BLURRRR



Lawliet suits claude better. liek seriously.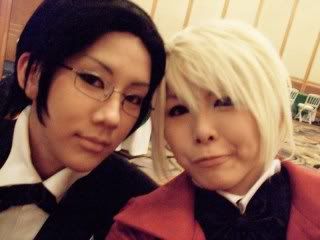 lizzeh



me and yuanieeee



with maria~~



yuanyuan helped us with some LIGHT, kaika, you are epic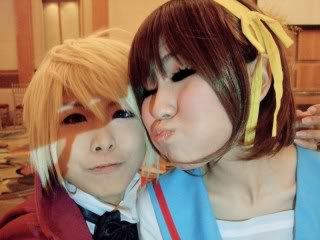 with maria ONG, the person who hired us hurhur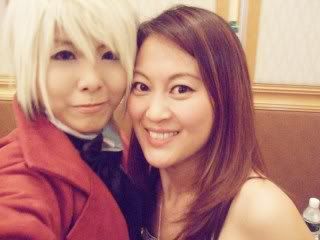 anddddd *drumrolls* I GOT MAH AWESOME WITTLE AOIIIIII hoseh /0/ and the outer haori is removable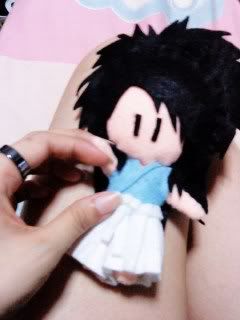 the ring is from toky ~~~ *hearts*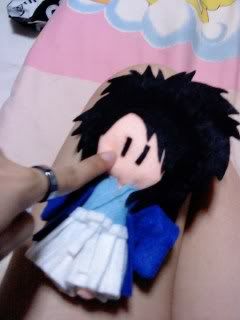 went daiso and spot light with twinneh and saku after work~~~

baby romanticas are love. seriously. i love them more den red / blue roses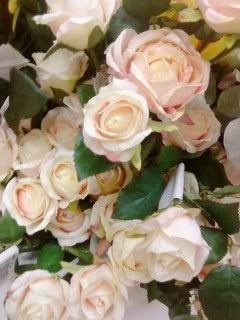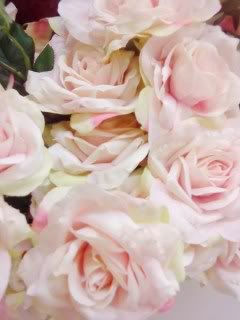 and this was the WTF review i was going to give... on Daiso socks.

HAHAHHA

Well, before PS daiso revamped, there use to be thigh-lenght black socks. Which are liek smooth and awesome...
but now we couldnt find it anymore /sad

found a new version but it is only knee lenght but comes in two pairs...it is the only package that comes in two pairs, so it is very easy to recognise, but if anyway still needs the packagin picture, just tell me and i'll post it up.

effect of ONE sock



effect of wearing a pair on the leg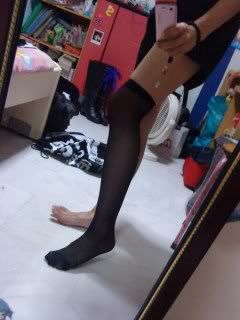 comparison with the old socks. the opacity is liek SHIT.



you have to actually wear TWO PAIRS on one leg to reach the same opaque.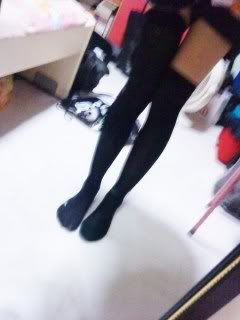 so it is like... instead of $2 for a pair of awesome socks, you have to pay $4 to get two packets and wear 4 on each leg... LOL. it is still cheap... but den again, the lenght doesnt quite make it.

BRING BACK THE OLD DESIGNS PLEASEEEE!!!!

rofl.

shall blog about SOYC and the epicness the next post /0/