Belated: Sakura Fest
AOI and his pink hairrr <3 some random thingsss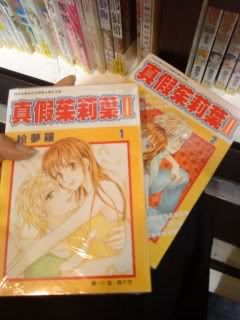 W-Juliet II, if you haven read W-Juliet, you are missing out alot 8DD

random cute rabbit



hurhur macaroons~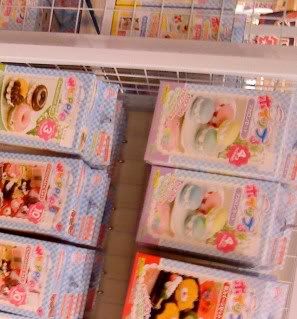 unglam work mode =A+



Haruka-channnn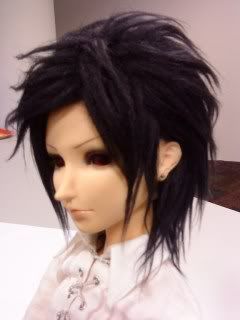 ==

This is a long overdue post update for Sakura Fest.
Procrastination is intense and serious business... WHEN YOU HAVE NICE MANGA TO READ 8D
The only reason that I am doing this post now is because if I do not finish this, I will add on to my backlog, because JFJ@Echoloft is following tightly right behind.
After this blogpost, I will still have to go review the videos under orders of Mr Riku. *pft* I call this abuse of usage.

ANYHOW~~~

Sakura Fest was awesomely... HOT. Liek, weather hot dammit. The heat was so intense that everybody's makeup melted like crazy and I see the judges touching up their makeup 1/2 of the time.

Did not really expect to win this one, but I've got third anyway. Seriously feeling damn happy about it, and happy for my friends who got first and second. Elaine and Evie respectively, they went to have the flyer dinner just now around 7odd.

So here are the pictures~~~

I did NANA for two days btw
Day1 - Red dress version[before she met Ren]
Day2 - Leopard jacket version [after she has left Ren for a nong nong tiem]

with the judges ~~ hur they were awesomely cute and worried about their makeup. Reassured them that I will photoshop it nicely and thus scoring a photo. They dont look that bad anyway.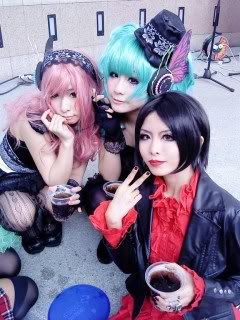 and of course... with friends

ShinyaLei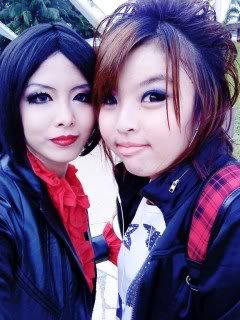 twinneh



Ritsu-chan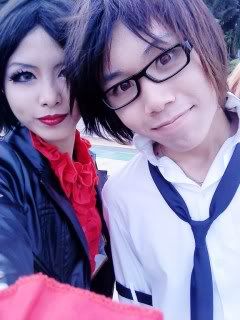 venven



Davin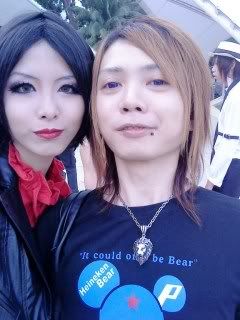 Ston-ge



Sakurazaki



lainelaine



PENCILLLLLLLLLLL MISH YOU SO MUCHHHH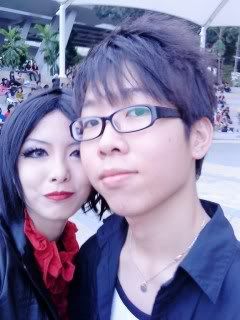 took a picture of ri-chan cos he looked cute in the hat



ridiculous lainelaine wearing 15CM heels even though she is so ridiculously tall already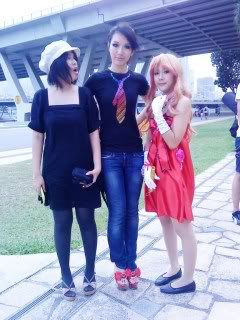 ==

Second day.
The weather wasnt any better but at least i wore LESSER. so much more cooling /0/

had Ivan to take a picture cos we have awesome jackets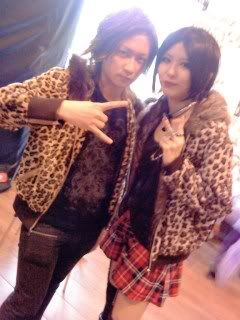 chibi judges again ~~~hurhur



with locke



Shin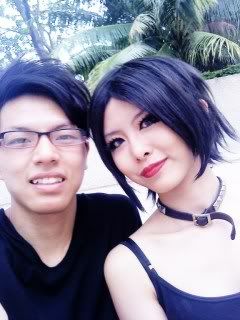 twinneh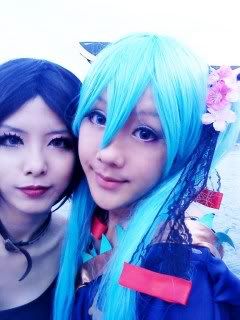 Mass camwhore pictures ahead /0/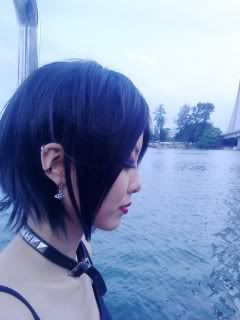 Stole ri-chan's hat because it looks so much liek nana's

asked lainelaine to strike a twist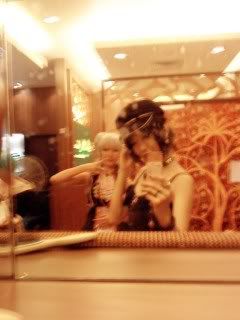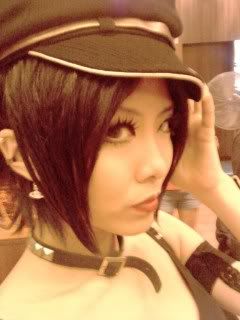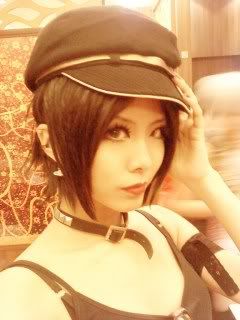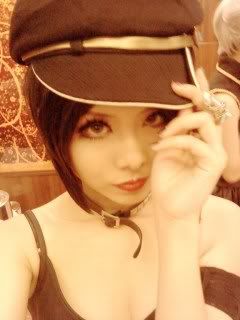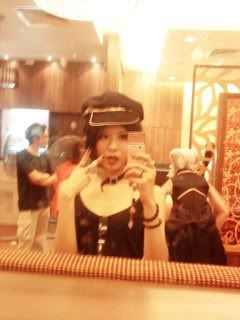 my going home crew for two days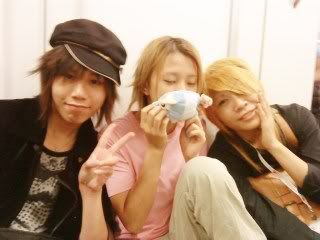 and one last picture of me in real hair



==

max tired out. these few days have been rather active and heading out. Working training gig.
Went out in the afternoon today for work and after that attended the gig that Neo organized @Echoloft.
It is a charity for Japan. I cant really remember the bands' name though. I know Zen'Shin, Epica? Zerodia and Renaissance.
I think that everyone has given their best to deliver but I am still biased to renai.

Haven felt such awesome happiness and ecstacy in a very long time for attending a gig. Although it might not make me squeal like watching Gazette@work but it was really good. The adreline and the smiles it puts in me, even if it is not a perfect performance, I've enjoyed it, thats for sure.

Well... that. or mayb cause renai hasnt been performing up to standard so this might have been a wakeup for my sense *shrugs* hur~~~ they did good anyway.

Well thats all for now. I have to go work on reviewing.. ORZ I SWEAR THIS IS ABUSE.

tonight, I fell in love. All over again ~