Cosfest and blabber [Warning: Image heavy]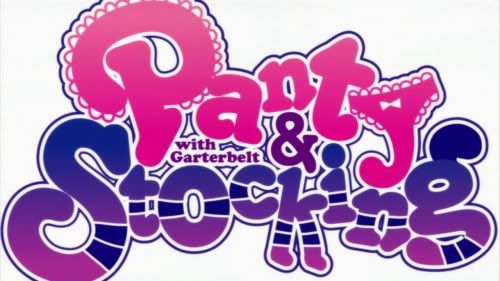 before i start on my cosfest post. lemme get some daily blabbers out of the way~
a
nother button dropped off my cecil mcbee blazer[fav yo!!!] but i managed to find it and keep it. as usual.
button drop count: 3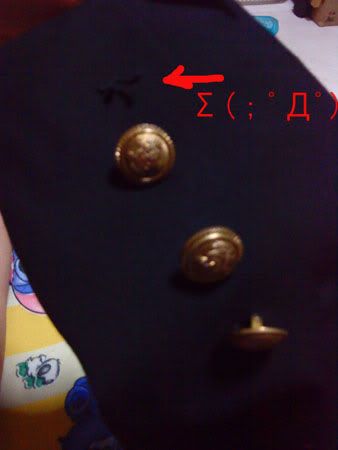 Recieved awesome gifts.

Sat: Ageha July Issue from Dawn, loving her to pieces.
Sun: PiratesOfCarribean knockoff medallion from Chiru , YAY *hearts
Mon: authentic Sanrio Kitty WOOHOO~~ even though its pink. from Jin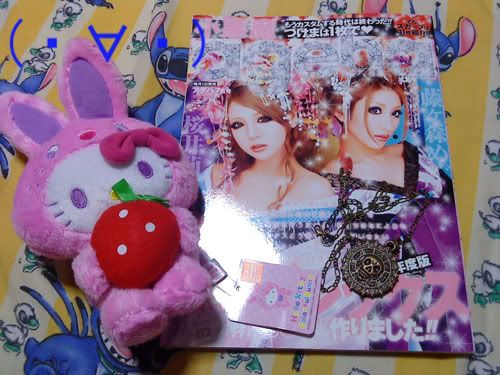 saw super bling watches with lawliet twinneh. Would like one, but prolly only accessorize. Cant even read shit on it man.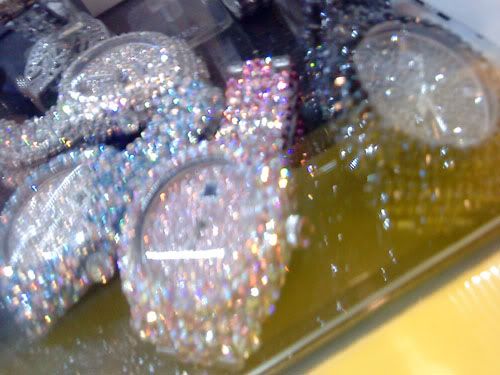 Found FairyTail gachapon after dinner @ LiangCourt
I wan Happy *pouts*



Broke the second ring that Tokby gave me. rofl. cannot luh... both me and twinneh can only wear those unbreakable solid metal ones 8D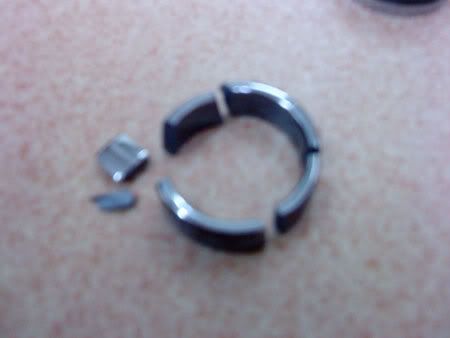 Made a funny puff on twinneh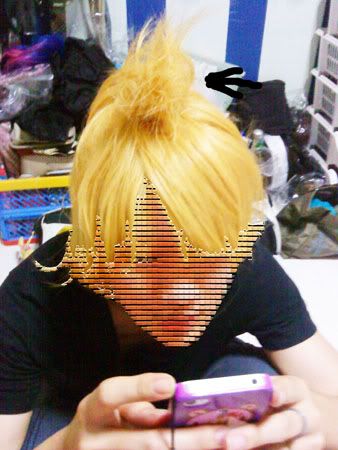 CLEAN NAILS HOMG HAVEN SEEN YOU IN AGESSS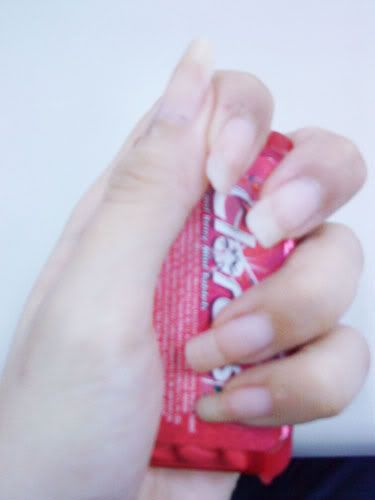 but happiness did not last. LOL



ok. with that out of the way~

COSFEST 2011~~~

This year i'd only made it for second day because I was working on day 1
*coughs*actuallyjusslackingatworkpaintingnailsandfilingthemlikeanOL* SO ANYWAY~~~We did gender bend Panty and Stocking with chuck. HAHAHA not garterbelt 8DDD
All in all. It was an awesome cosfest for me because I had and laughters with Lawliet twinneh, Sparten and the rest of my adowable friends. Not to mention those that i morested. *rolls eyes*
I think i morested Jo's legs, Jesuke's legs and Jasmione's belly. WAHAHAHAHA how could i resist 8D

Thanks alot to all the photogs who have took, edited and posted our photos and people who have tagged us in it on FB.
Also big gratitudes to lawliet's friend for taking care of our bags. He could have left it at the booth, but he brought everything out when he went to eat. Responsible much, he will do great in life *nods*

Thanks to all the saviours who approached me with food and drinks during event, coke/pepsi/cold sugared drinks are ESSENTIAL.
Happy day also made me felt super generous. I was ridiculously nice to alot of ppl and also people that I do not know. This is the first time i've attended a CROWDED event with such a light heart, usually I will be trying to control my temper because of the crowd. I was so generous that I even lent my new cleansing oil to someone that i totally do not know and held the tap for someone THREE TIMES. ヾ(@^▽^@)ノ

all that aside. Here are the pictures 8D

camwhore ones of course.

with Yukino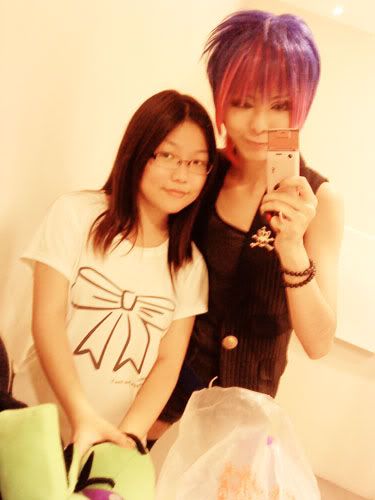 with saku bro, who was ridiculously pretty even though she was sick



with ghey Kyon. hahaha love this babe man~~



Pwetty Jes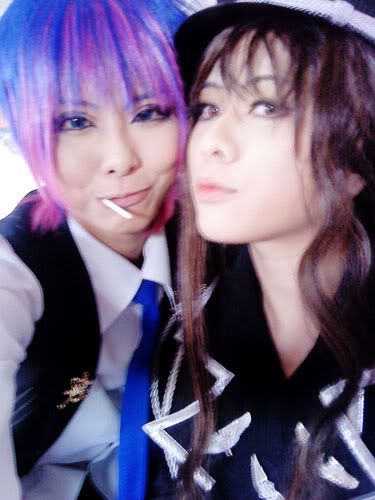 Irritatin Zander [he was the only one who gave a weird face]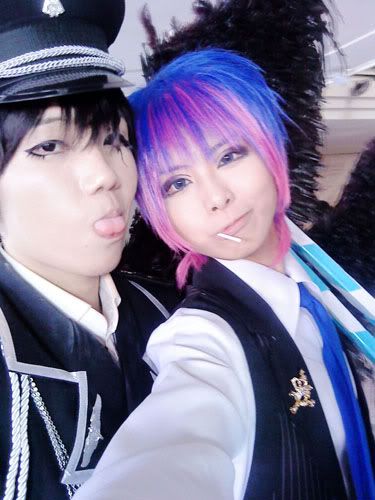 with twinneh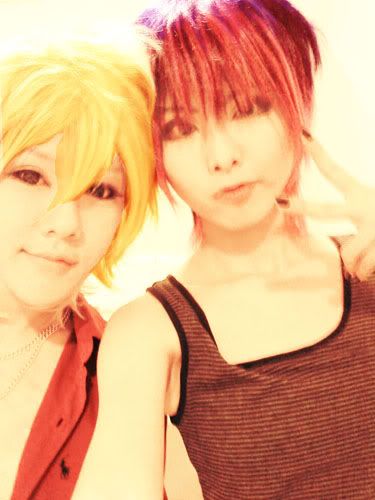 chuck chuck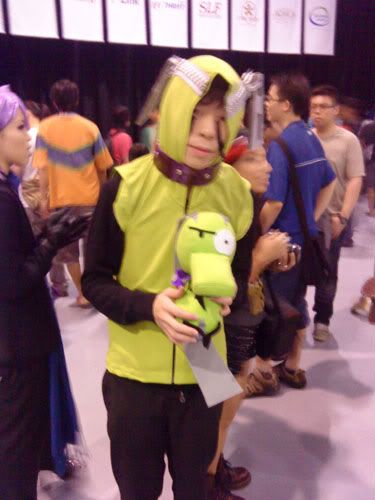 some character that i dunno but looks cute.the blue one has wriggling feelerssss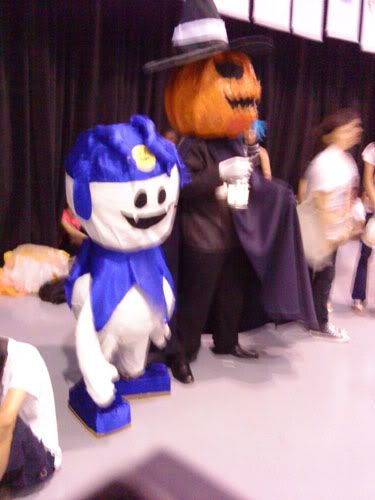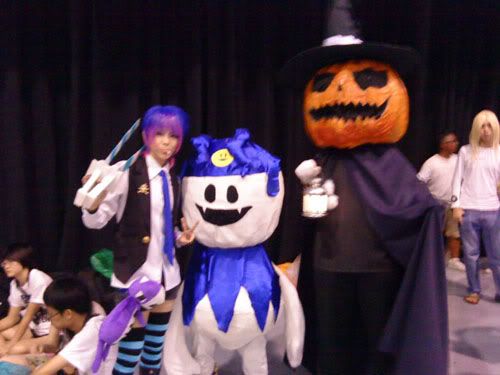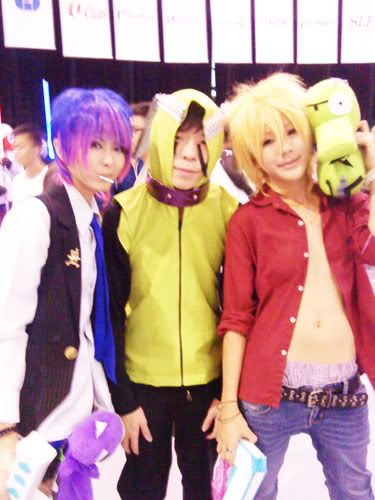 Here are photos by photogs. THERE WILL BE NO MENTIONS because i seriously do not remember who did what and i m too lazy to refer. These are actually taken from my facebook, so you can jus match them to the photogs on facebook themselves.

I know this is from two funny malay photogs cos only they have this scenery shot
I think its Hibiki Tokai Photography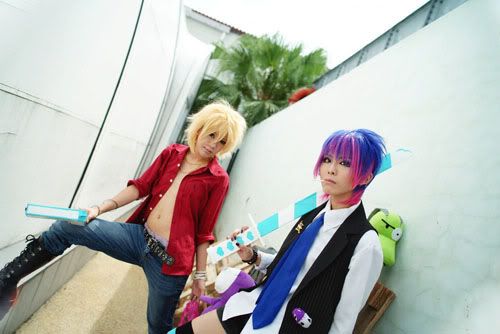 These are from jimmy since they have watermarks. obvious is obvious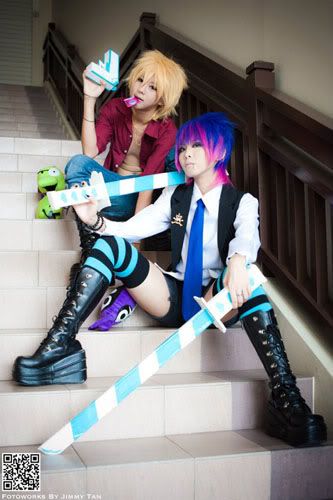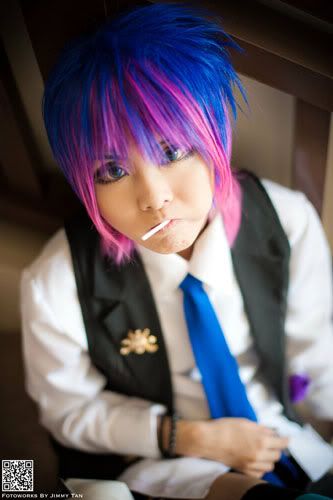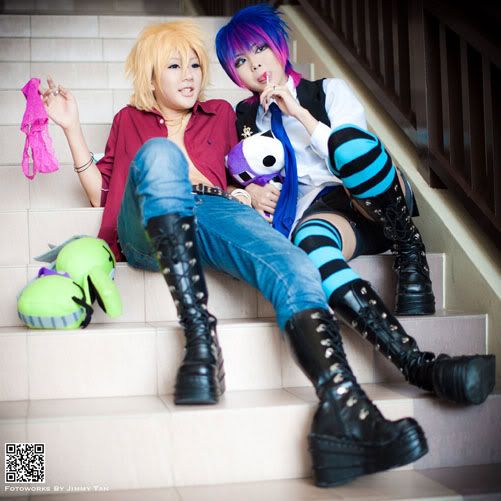 the rest. cant remember. too many photogs/hobbyiss taking pictures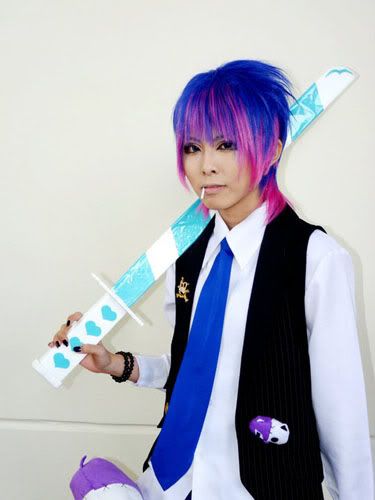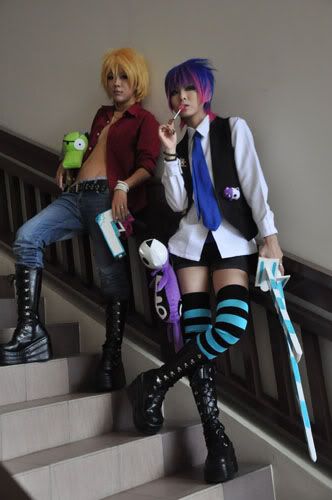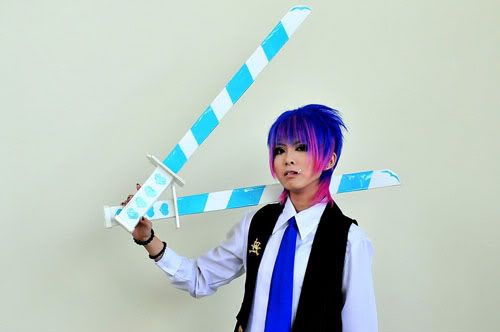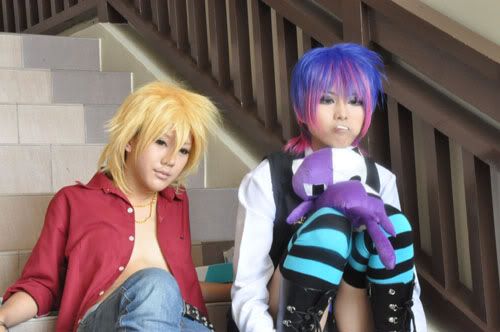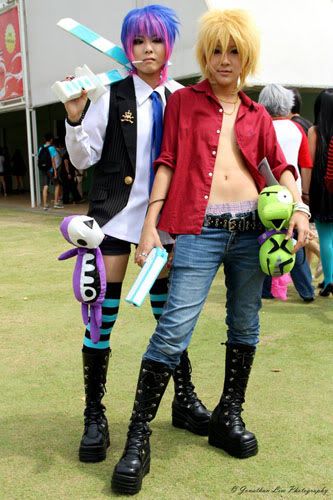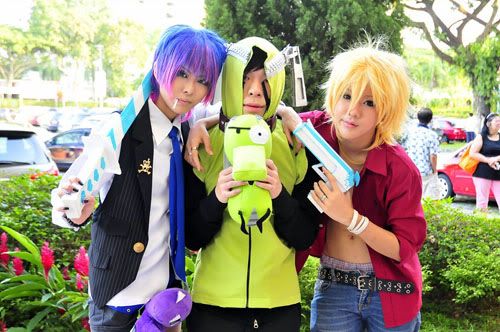 The rest are solocamwhore pictures ahead so you can stop here if you have seen enough of me XD
hope you have enjoyed our cosplay as much as we do~~!!!


Camwhoreeeee hurhur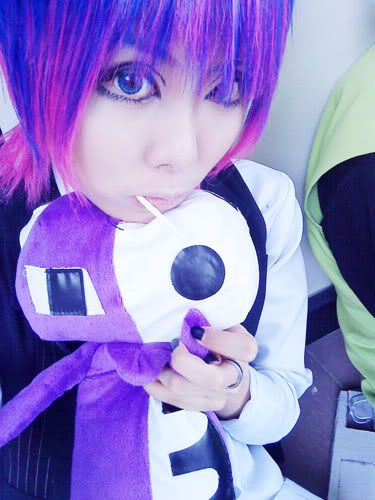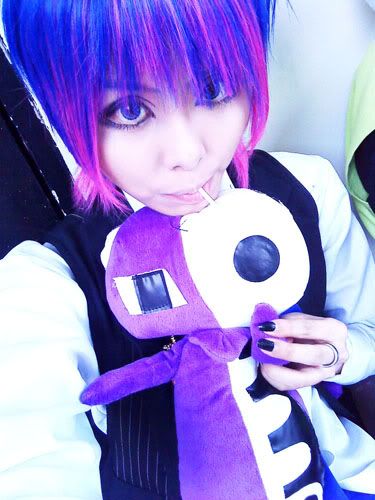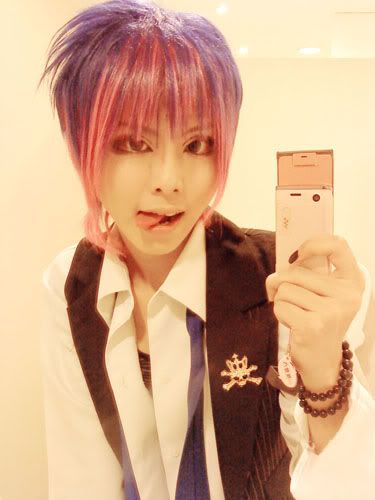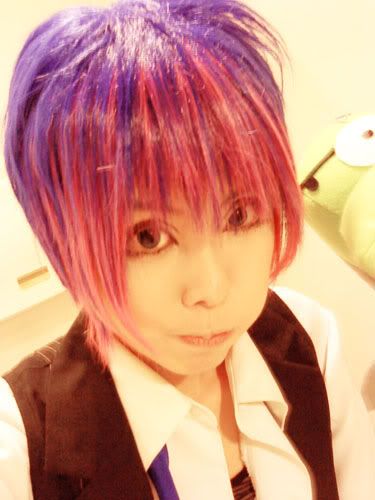 AHAHAH congrats~ you've saw a changed out photo 8DD



Thats all for Cosfest 2011~~~ see you nex year again!!

sorry for those that i owe coscards to, you can claim if you catch me before i run out of cards the nex event that I am going to.

==

Its hard, because all i feel is jus overwhelming sadness or nothing at all.
I am trying but it is just so hard.