July week1 update~~~
I KNOWWWWW I KNOWWWWW
i
've been horrible on updates due to work and procrastination... well. mainly procrastination but what can i do when there is so much anime to catch up on and worktime is shit? hahahaha

Went for F1 casting the other day, slightly intimidating cos most of the girls know each other and I know no one. Cept for Rita who was already leaving when i reached there... they did pass a comment on me though... they say i was very thin ._.;;; it isnt really convincing when you are in the midst of skinny girls you know.

wore my dazzy.c one piece... zzzz stupid skirt keep riding up, cos i wore stockings... so logically, smooth skirt + smooth stockings = no friction to keep damn skirt in place. oh rofl.

but i love it.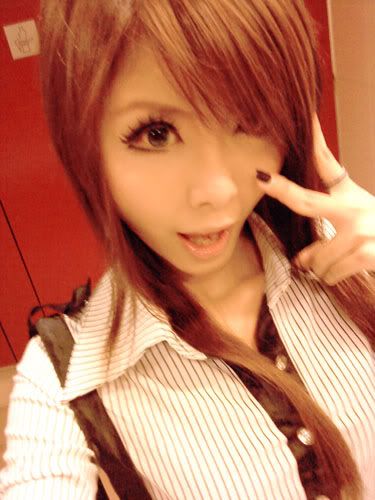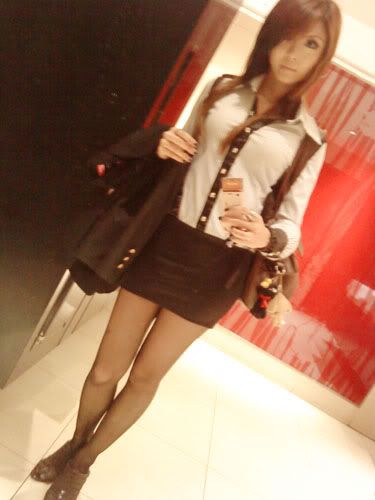 changed out~



Watched transformer with lawliet, it was damn good lo.
diu those ppl who said it isnt. i even scratched out my nail polish due to suspension HAHAHA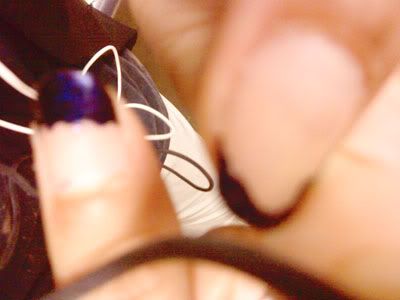 Spent sunday evening with Jon, i was horribly my-paced as usual.
Here is the run.
Initially, i planned to meet him at 2pm.
When he smsed me, i told him 3pm.
and den...i pushed to 4pm.
Reaching bugis only at 4.15pm

HAHAHAHAHA but whats new right?

Tried out the turban style, kinda liked it alot.
My co-ords from that day were very much pieced together from normal stuff and very much budget.
You'll see what i mean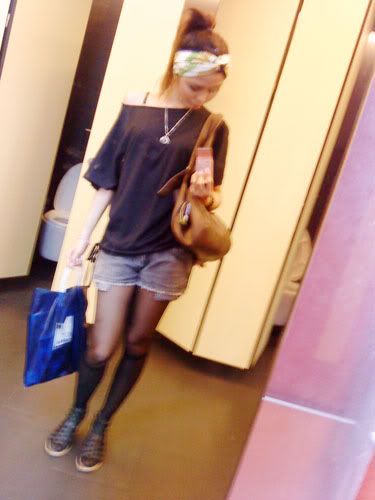 Head scarf - from paris[borrowed from mom who got it as gift from dad]
top - brandless [second-hand from mom]
bottom - brandless [SGD4 from china]
black stockings - brandless [SGD4]
wedges - brandless [gift from mom]
necklace - from taiwan [gift from Davin]

see what i mean?
Its great to have a mom who used to be so into fashion hahahaa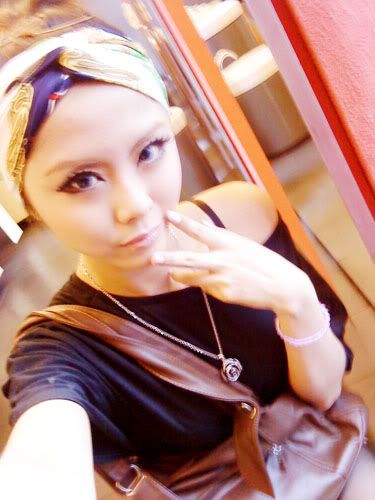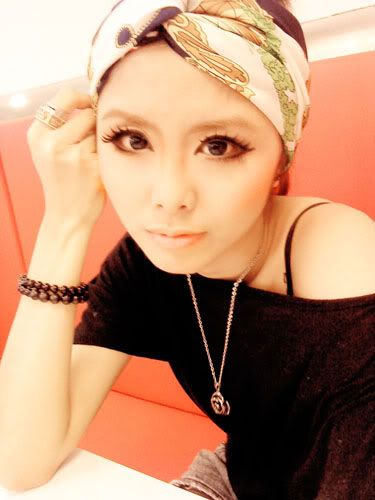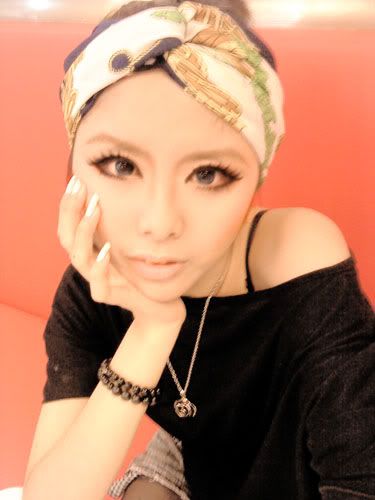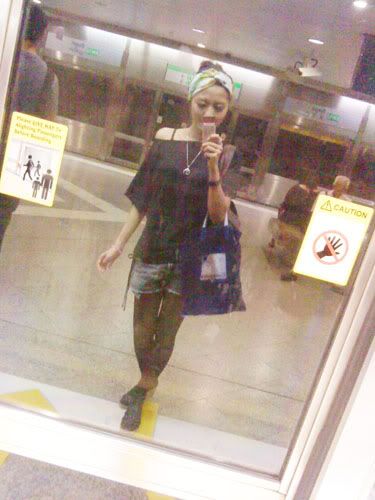 with jon~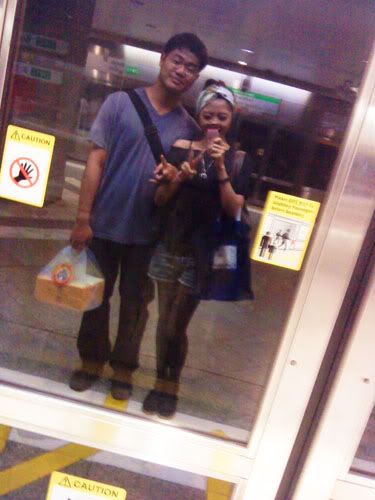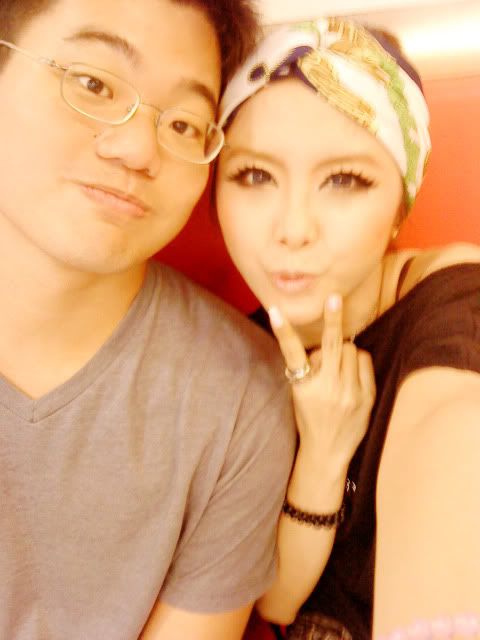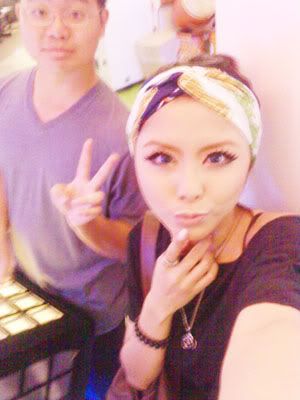 we went into one shop and i made all the lemurs there use their tails as scarves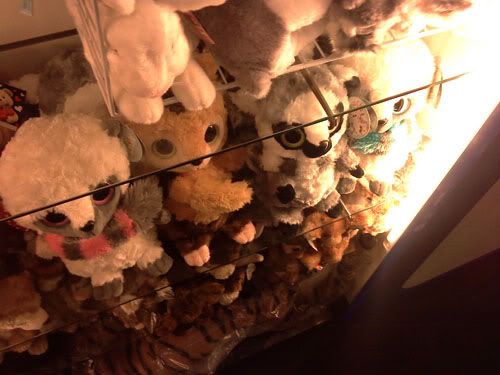 came across some adorable pig stuff and took pictures for twinneh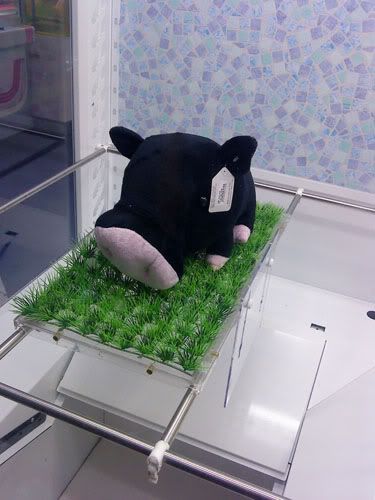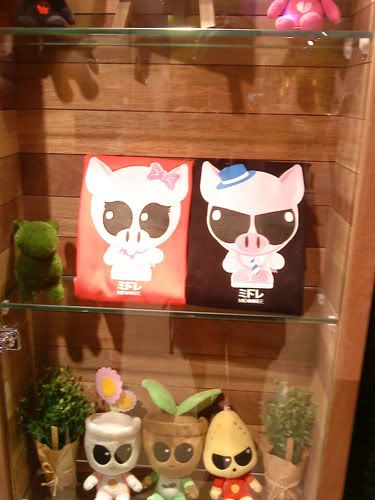 Diu mah itchy hands okay?
made my own stockings run all over zzz gotta get new ones / stop wear shorts or skirts until my new stockings come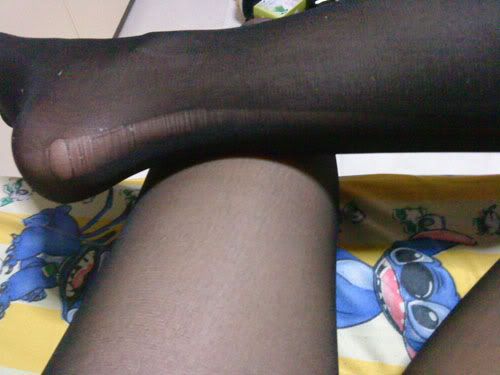 had one of the best takoyaki the other day.
added fucking nacho cheese to the concotion. FREAKIN SINFUL IMO. HAHAHAHAHA



well. time to bath and snuggle.
Another working day tmr... on the bright side... i m almost reaching the halfway mark of this month /joy