Harajuku street launch [Teh Sparklies]
For the post do clicky here
I am here to update on long overdue pictures.
Just looking at my blogpost numbers, i've realised that I am actually blogging half the amount that I have done during the last few years... If I were to level the numbers, I would have to blog about 3 times a day or something until the end of the year *laughs* but of course I wont be doing that...its about qual- ok. Honestly my blogposts NEVER has quality, but I've been told that it is funny. GEHEH~ /0/

on to the pictures~~~

Me and denise from
As Sweet as Chocolate Waffle
went to attend the Harajuku fashion street launch @ Tangs and we manage to round up the sparklies too~
So while waiting for the kawaii.tokyo peeps, we decided to camwhore.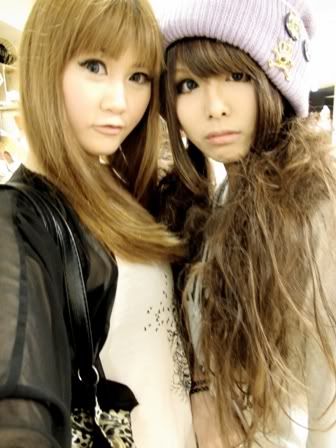 Her style was rather mode-ish that day. Loving her black sheer long top.
[non sparklie related]Yuri from
Yuyoppe
decided to join us in our extreme vain session~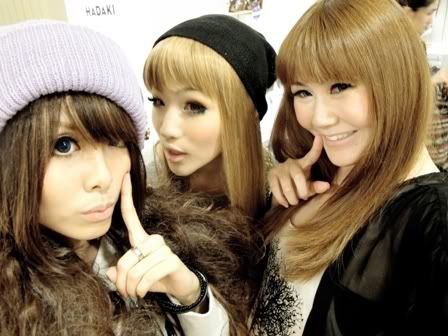 and followed by her repeating that she wants a photo with me. LOL. Really hyperactive girl... i feel old.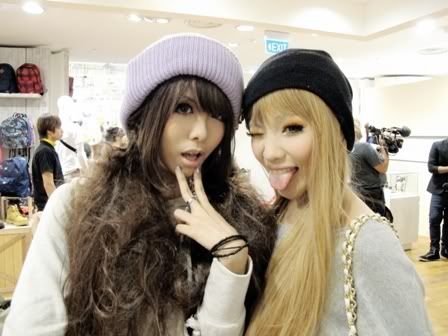 More of me and denise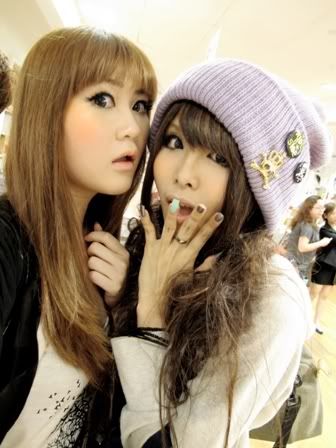 http://www.blogger.com/img/blank.gif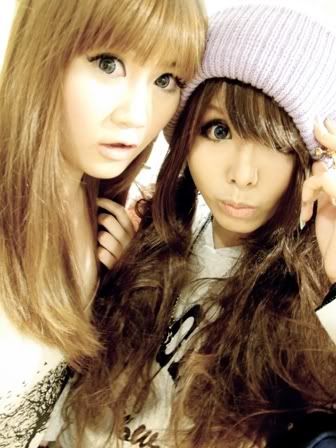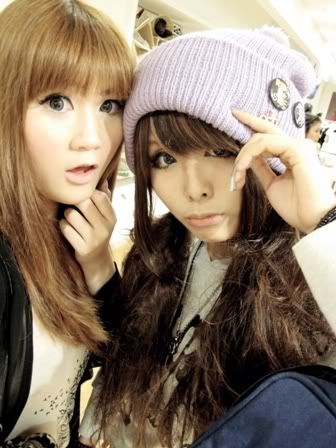 anddddddddddd... we decided to summon up some courage and
approach
TERRORIZE Xiaxue from
xiaxue.blogspot.com
The way she speak was really...how do you describe it? kind?friendly? I dont know... it wasnt that hard. She answer our questions and requests, including letting us touch her hair *ROFL* dont judge me, her hair quality is still awesome after all that bleaching... *sobs at own hair*
Might i add, she needed no photoshop that bad really... cept for her skin[slightly] she's otherwise camera perfect. Not going to comment on all the aesthetics she went through to get to where she is, she did it, big deal really. Its an EXTENSION of makeup. Dont think i will though... ultimately poor and ever thinking of the worst case scenario.
More of me and denise obviously since both of us stuck together throughout the whole damn thing bullshitting and drooling over the shoes behind us.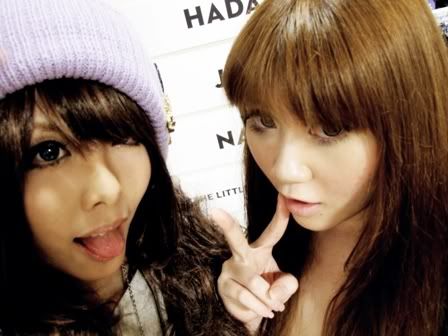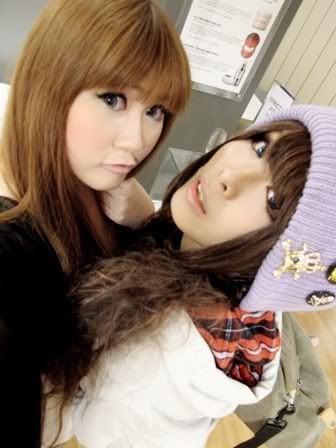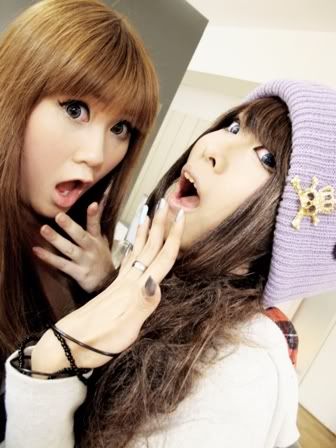 BWAHAHAH ALL PICTURES ARE FROM HER CAMERA!! of course this happens.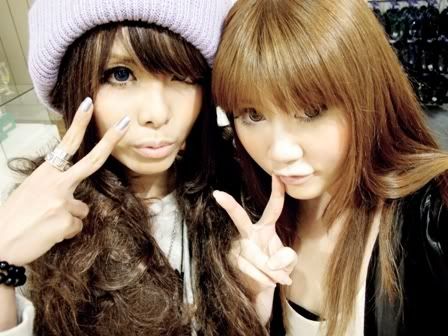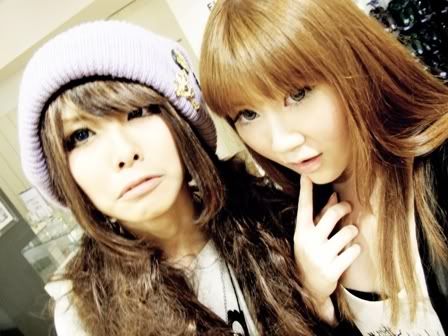 Haters gonna hate 8D
The first sparklies who joined us in a photo!!!
from left to right
Lawliet twinneh
, Me, Denise, Liping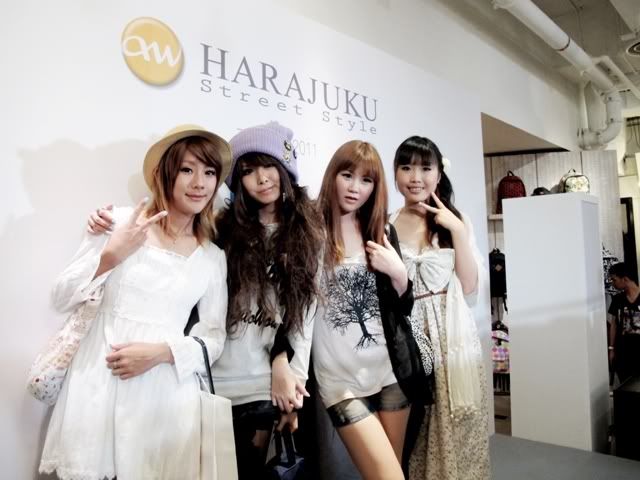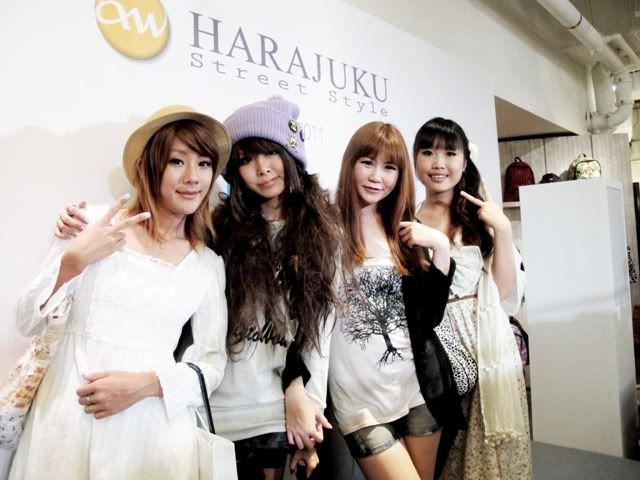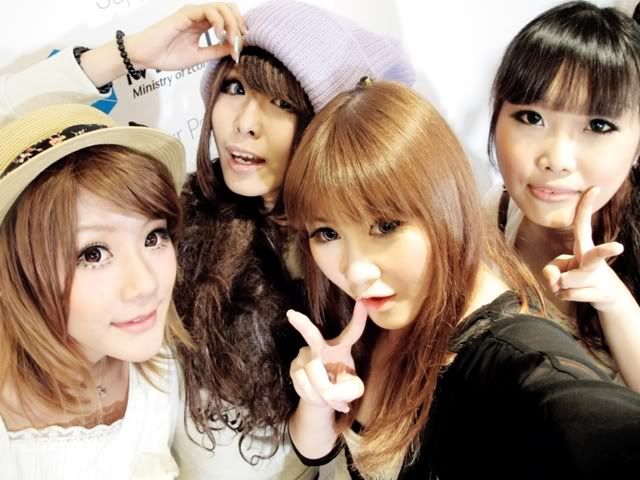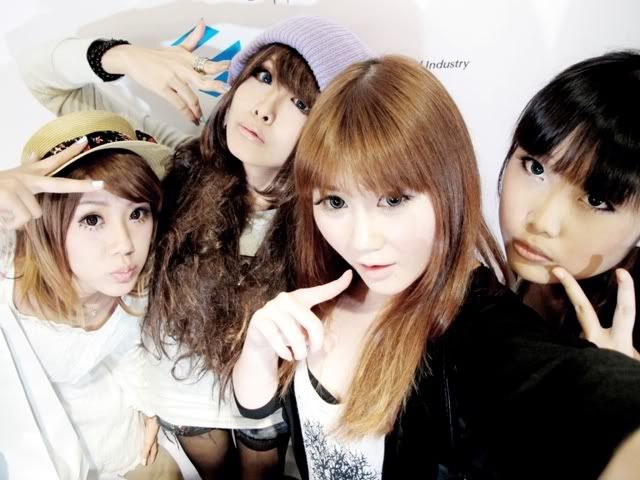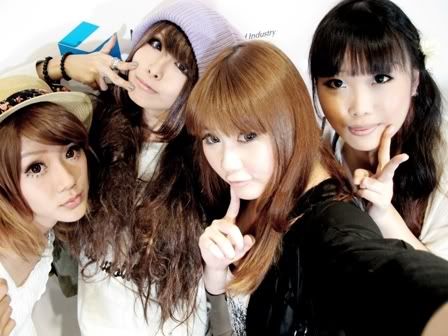 caught a picture with Raina[non-sparklie]. I have not seen her in AGES and yet I stood her up today cause I wasnt really feeling very well when i woke up. Still having a headache that is miraculously drumming in my head.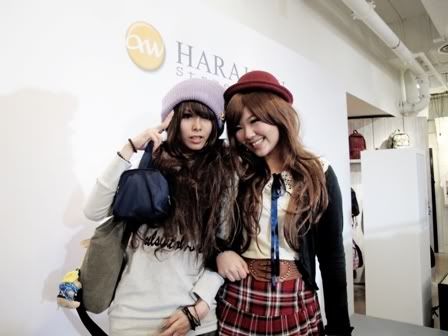 Denise and twinneh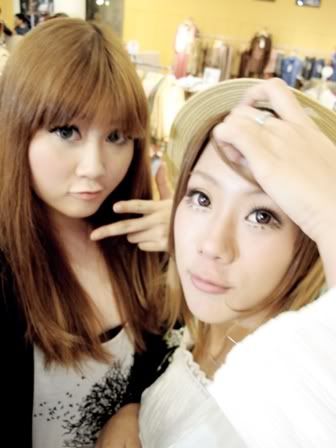 Liping and Denise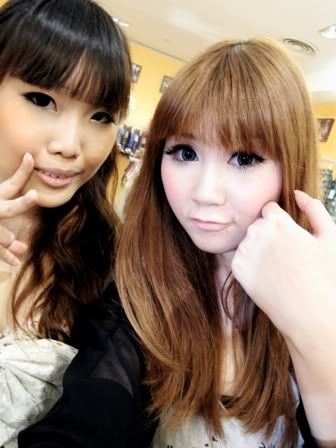 The three of them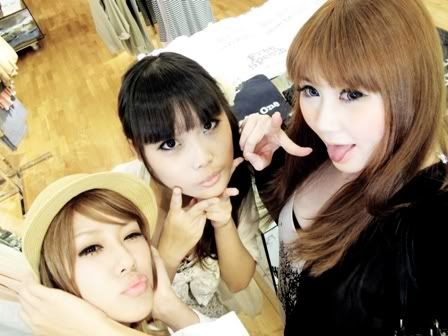 Mommy Seika and Denise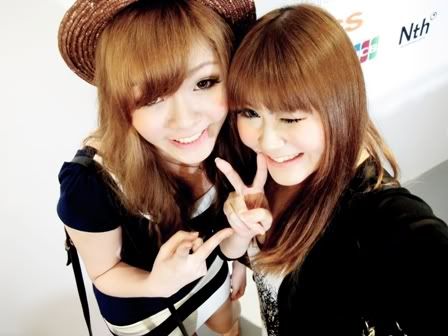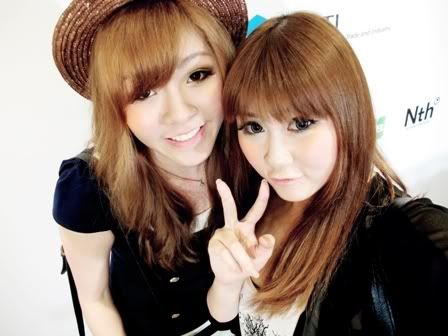 Finally the whole of the first crew~ hur.
The guy is daddy Shinodax and the one in red hat is Rahzel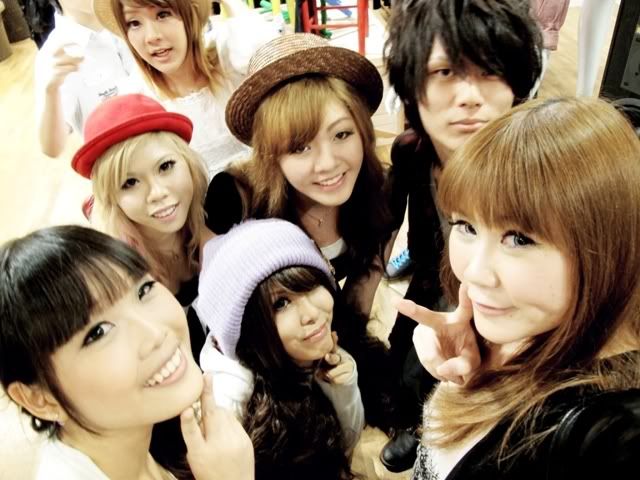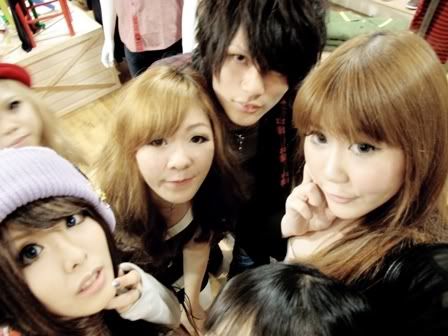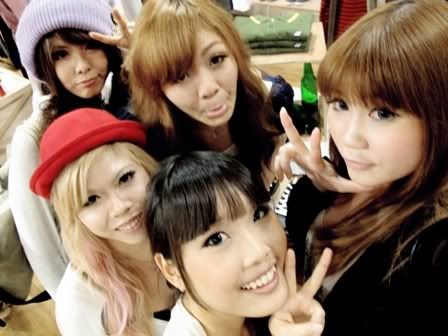 ahahaha act cute attempt FAIL
Derp!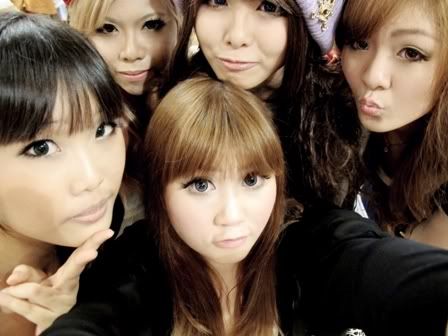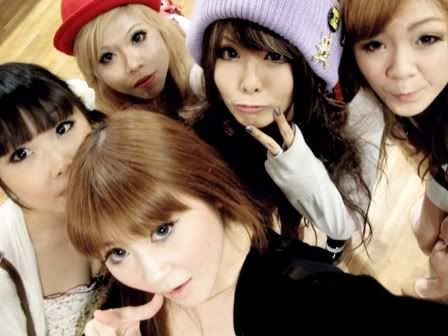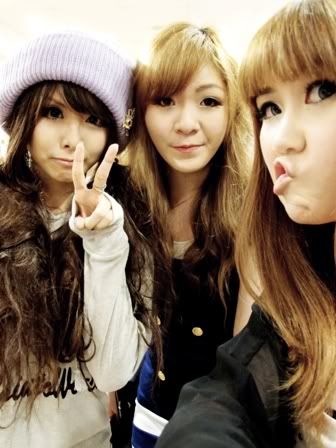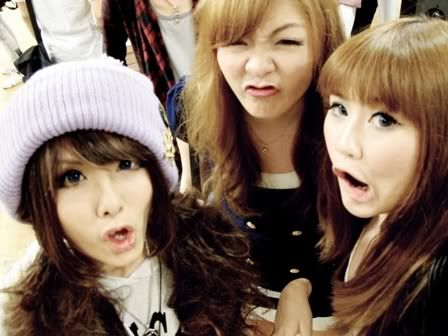 well thats all for the first day. Until i get the motivation to edit the pictures from the filming den *rolls eyes and plants face into pillow*