Petz Birthday~~~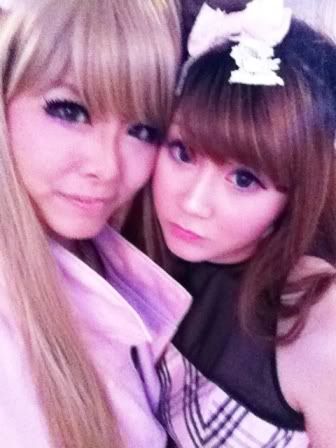 HAIHAIHAI~~~~ Cutepetz of mychocolatewaffle.blogspot.com has finally hit her 21!!!
*applauses*
There is more than one word to describe her party, but I am choosing HUGE as a description.
Ehm...it really sets her apart from a normal person like me OTL
This was the table where me, lawliet twinneh, jo, rescend, jac ,blur and amano sat at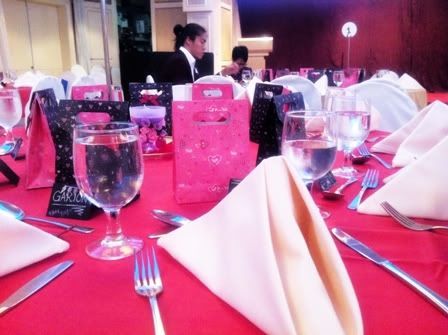 Her party was completely like a mini wedding / prom. 8 tables. Food was awesome, and there is lots of alcohol~ moscato ~~~~~ heeeee
some pics of me before heading out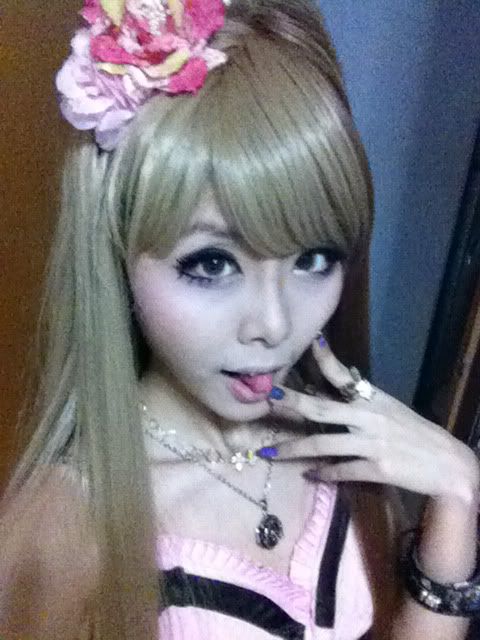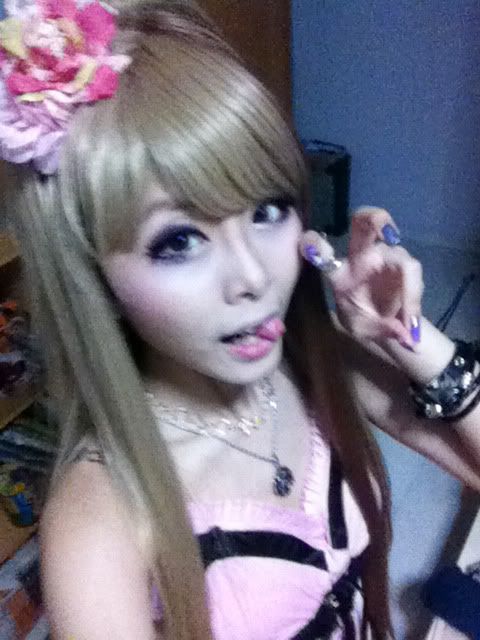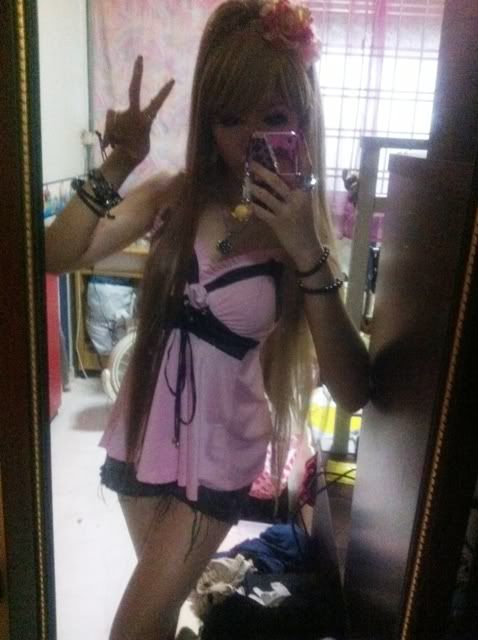 i feel kind of bad? cos i did not have a pink/purple dress... the theme was pink/purple... but i wore something pink so good enough right? *laughs*
I packed up her present in the theme too~
yes, i used a furry scrunchie as deco, you are welcome to copy my idea.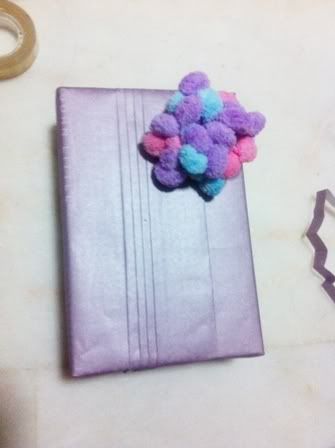 As usual...dollin up without lookin at time = late. So dad drove me to the location...
and more camwhore HAHAHAHAHA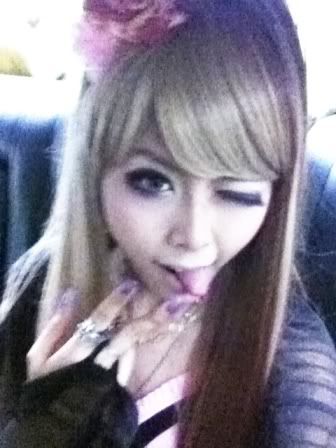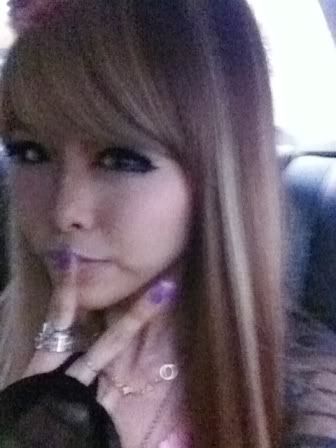 anddddddd we ran into a situation on the way.
TWINNEH WAS STRANDED. *bwahahahahaha* She was partially drenched and her shoes were totally destroyed up to the point of beyond repair. When I saw here, she was like some poor cinderella all dolled up but looking very sian.
PURTY PICTURES OF HER ANYWAYS
I admit, i think i m abit fat-faced HAHAHAHA
More pictures of me to bore you because i know you wont scroll through this if i put it at the bottom of the post 8D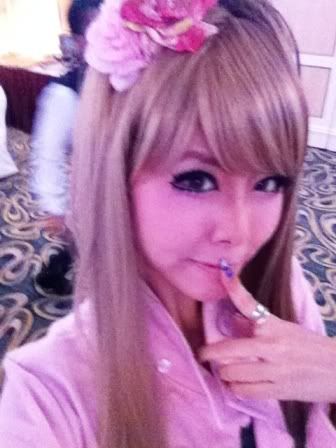 one more picture of the happy
bride
birthday girl 8D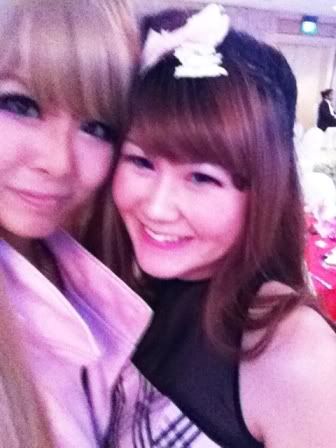 I've know petz ever since I was in poly year two? thats like around 3-4 years as long as I know twinneh jus that I am closer to twinneh.
Petz changed from a makeup-less to a scary makeup to a uberchio makeup princess over the years. She has always been very cheerful despite everything even though she emos alot online sometimes 8D esp twitter.
I had good times with this girl, and of course great bitching sessions. She might not be the closest friend I have, she might not be agreeable with the way i do things, but I know that she is great to hang out with and chat with.
HAPPY 21st girl~~~
==
The party was awesome because of the food and wine[MOSCATO LOVE, my dad was the one who poisoned me] but the event of the day has to be the panty and stocking uproar.
Thanks to a stroke of genius thinking in my brain, alot of the coser guys were sabo-ed. I would say...i m the evil quiet genius 8D hurhur.
Thanks to DREFAN[my main inspiration], amano,rescend,lockie,alvin,zander,invinc,max for putting up such a good show and all being such a good sport for entertaining and sending all of us into spastic laughters. I promise i will post the video/pictures if i ever get my hands on it.
For those who are not sure what I am talkin about, youtube PANTY AND STOCKING TRANSFORMATION and imagine 4 guys as poles and 4 guys as 2 Pantys and 2 Stockings. It be awesome.
Did i mention the namecards and gifts were uber cute?
ALL the namecards were hand-drawn AND customized according to every guest~~ You can only imagine how much of effort petz and her gang of jiemeis put into this
All pictures from here look better cause i wasnt using my damned iphone cam hahaha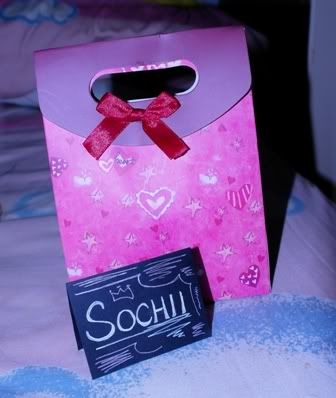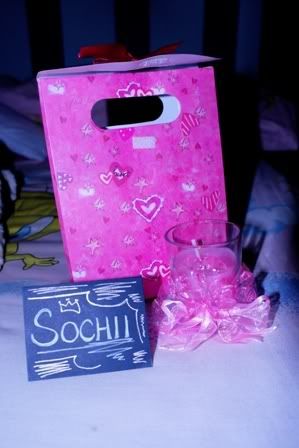 neat candle gift~
I watermarbled my nails in the theme colours but failed anyway cos the water temperature wasnt right.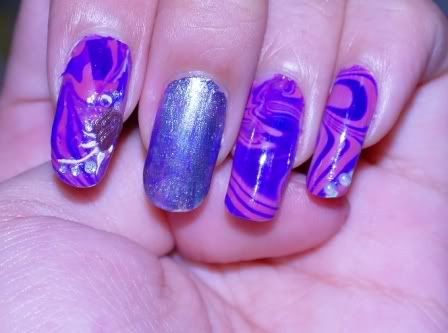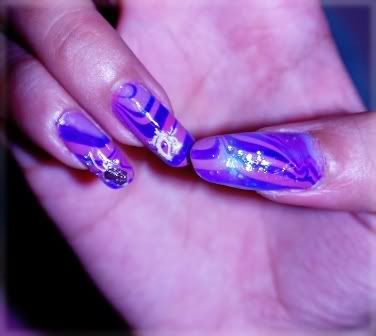 and finally my eyemakeup~~~also in theme~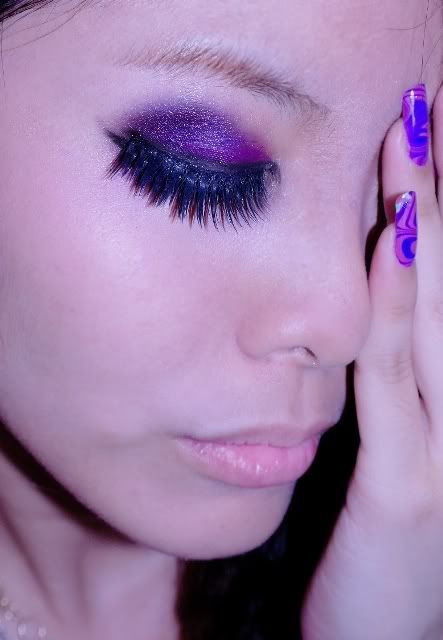 ==
And i finally did a video because I was so guilty of not replying to any requests lately OTL
So here is one for yuka~