CNY 2012~ day...1 1/2!
Taken on my second reunion with my mother's relatives...
Explanation: my family was the last to arrive and i started on dinner late since it was a sort of free timing dinner~ hur the moment i sat down, everyone stood up and left cos they were done...
This was the original picture~~
My first reunion dinner was with my father's side of relatives~ we had it at a restaurant. Food was nothing compared to homemade ones on day2 reunion really...
My code for the first day~
==
This the first actual year in 21years that i've actually packed my warzone without any help from my mom.. She was so tempted on many occassion but i was determined. Which resulted me sleeping only 1.5hrs before the first day of CNY... *sweatdrop*
My warzone
After packing the zone...
Threw out three bags of childhood stuff and my room was actually flooded with PLASTIC BAGS. ALL KINDS. They come from my purchases.. Just when i thought i've packed away ALL the plastic bags in my room, one or two le wilde plastic bags will ALWAYS appear. I am like fuuuuuuu i thought there are no more!!! That, happened about every 20mins or so =.=;;
Invited CNY sleep with stitch ~~ \(//∇//)\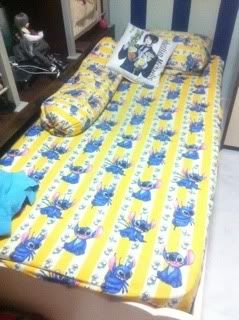 The boys got new hair too~~~ my wittle grey-haired babies heee!! Yuuto-dear changed into a longer wig comapred to his prev grey one.. Cant decide which looks better to be honest.
Le left - ciel
Le right- yuuto darling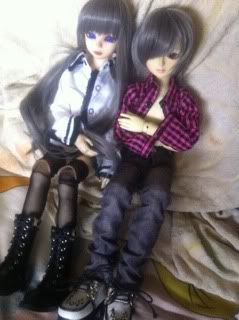 ==
First day of CNY!!
A little surprise from Noriaki as he tagged me in a comment~ did not expected it as i wasnt too active in looking through streetangels@sg
I will do another post on streetangels another day as this wasnt my only collab wirh Noriaki-san.
Tada~~ First Angel of the new year~~ pretty happy that Noriaki-san gave me this honor to start the CNY!
Back to cny~
here is my code for CNY~~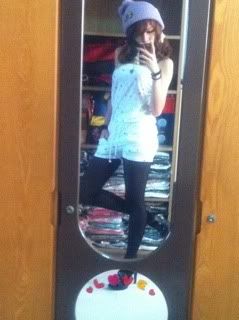 Wearing ~
one piece romper sponsored by November Snow Drops on FB
Ever since this year start i've intended to spend this cny in a much simpler way compared to my past years.. So yeap! Simple nail art too since my nails have all chipped and i have decided to trim everything!
*weak nails by default anyway*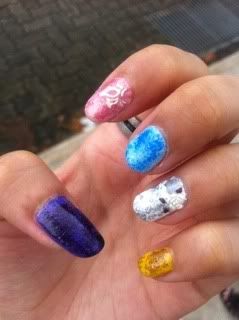 Loving my makeup for the day~~ will post better pictures because ima blogging from phone now~~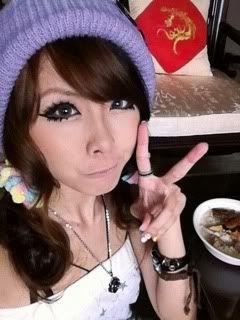 Abalone porridge upon reaching my grandmama's house! MAX YUMS!!
Visiting started and we went to my uncle's condo for the first time~~ new place for me and twinneh to swim/laze and sauna/steambath at wahahaha!!
There is mirrors EVERYWHERE in the house and they even have a bathtub lololol
So naturally, i wouldnt let up the chance~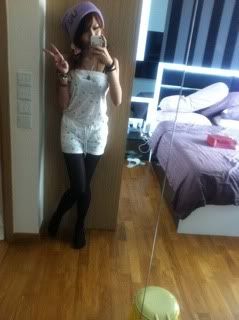 Loving my new linosug heels too~~ even though its an old design but i think it looks damn good on my legs /shameless
Well i love the heels that much~~more than my esperanzas tbh...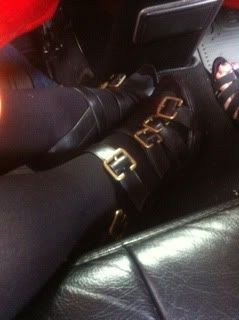 I got tired of the hat slippin after a while and remove it... My head is too small? Hahaha!!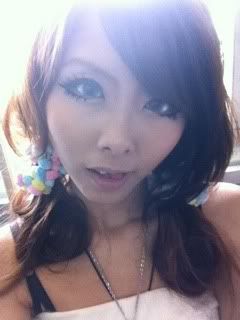 Nothing much for day2 yet cept for the fact that I have only visited one house and I am still at the location.. Thos house has gotta to be the most noisy one every single year and the fact i dont blend in is only natural *sits in corner and blog* i've only been bullied here when i was young and outcasted when i grew older. I am not really bothered by it though..( ´ ▽ ` )ノ
A couple of camwhore pics for today~~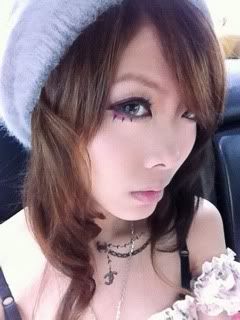 Not sure if temp. tattoo left for too long and start to deteriorate or my skills is really bad *laughs*
==
Random photo from day1 while dressin down for sleepy tiem~~
someone said it looked like hyuna during 4minute, quite happy cos hyuna is really hot and pretty hur not to mention her talents and awesome hips and booty~~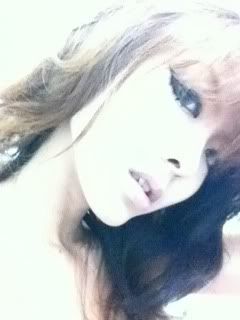 Ok leaving the noisy place now and finished blogging just in time!
Will blog about the rest of the days soon~ including the clear camera photos~~
Sorry about the formatting of my post being different from usual~~ safari has limited functions and the blogger app is horrible for me (^◇^;)