Newbie class @ Majorlica[Shiseido]
So the other day... I mean. MONTH... I headed down to Shiseido's office @ the invite of Shera Miu[on FB] who asked me to attend the workshop on her behalf.
It was pretty much boring for me because they were really teaching basics of basics *i had no idea what i was doing there and nearly fell asleep* but I got to try out the new items~~
weeee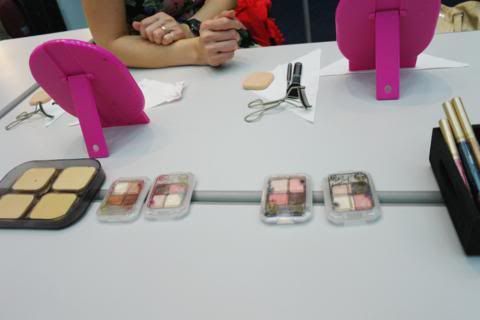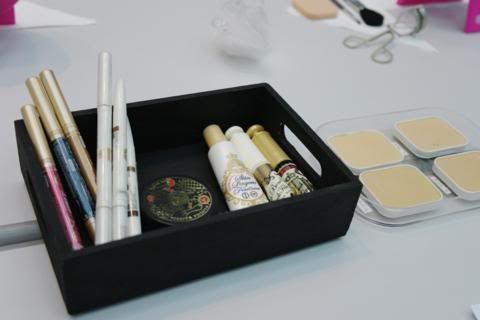 The trainer... i think his name was wilson?
Types of mascaras under MJ
New products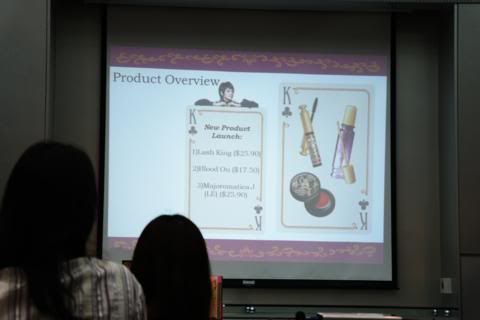 Really like the packaging of blood on but it is pretty useless for me because I dont suit the colour, like it as a blush though
Tried out the lash king too~ but imo.. kind of lost to Fairydrops Plantinum and Maybelline stiletto too. I've tried fairydrops during my work and it is my number1 mascara, and i got maybelline stiletto from a maybelline gathering, it changed my image of maybelline mascara but not as good as Fairydrops yet.
The fibres were pretty obvious though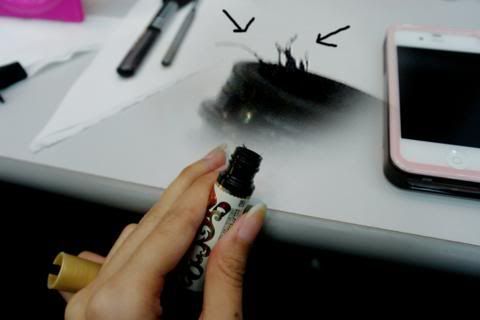 First coat

Second coat

Third coat

Wilson? doing the demo
Final make
I swear i used more products than the trainer was using because he was demonstrating a really work-friendly make.
and got a picture with him, he was pretty nice~
i think he muz be totally WTF at me because i m not a newbie so why the fuck am i there? Sorry ._.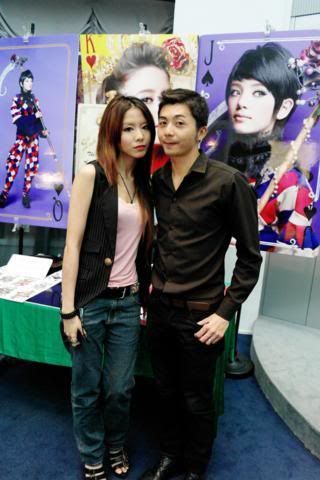 Crappy clothes on that day but i really like my vest
Close up~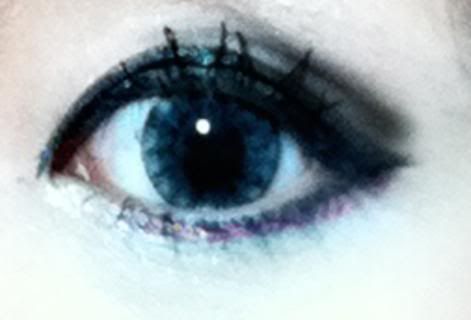 removed the lips cos i really did a horrible job and i cannot use that colour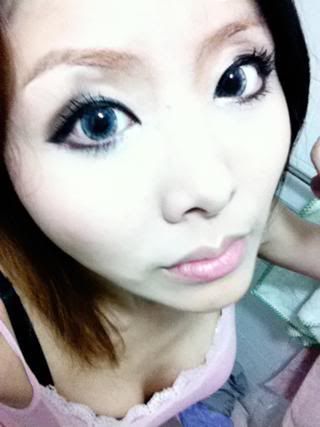 derp~~~ thats all~~~ i m editing a another transformation video 8D so do wait for it >3