Silkygirl impulse haul~~~
Most of you might know that I hardly use Silkygirl makeup cept for blush and I'll keep my distance away from the brand. Why is that so? Simple.
1. The type of makeup they do on the model/celebrity do NOT attract me.
2. The horror that I always see from their tester sets. [the gloss was seperated into two layers =A+;;;]
3. The price for the quality they provide.
However, recently i chanced upon their limited Trio series and i took interest because of the pretty gloss layers[not the the clear+opaque seperation i see from their old gloss]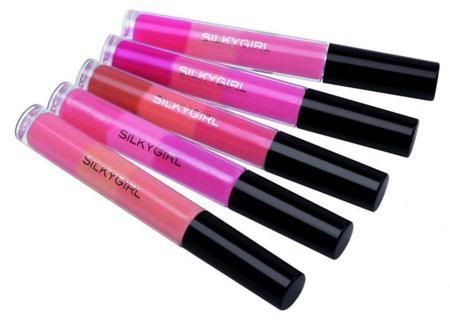 I eventually gave in and bought a couple since it was on sales, along with the buy2 get 1 free watsons deal.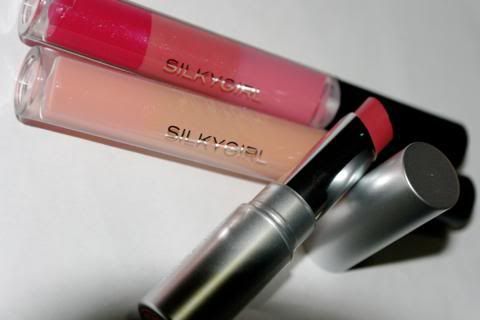 Here is what I got:
-Gloss on lipcolour in 03 Berry
-Glossy Trio in 01 Buff and 04 Rose
I took really long to make a decision on the colours and what to get to be honest... this is my most hesitant buy yet but i am glad to say that I do not regret it. Everything turned out better than expected =w=b.
ALl the makeup was dumped on and taken in a hurry because I was so eager to try out the gloss but was strapped for time so do forgive me =A=;;;
I will only list the lip products i use to get the effect.
-Heavy Rotation Lipconcealer
-Faceshop nude lip liner
-Glossy Trio in 01 Buff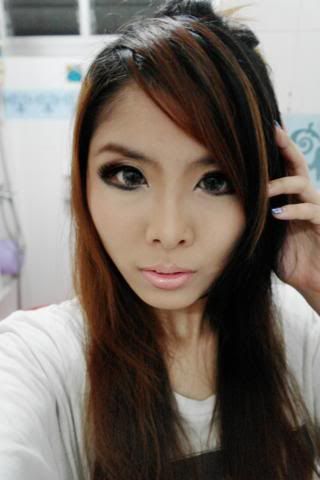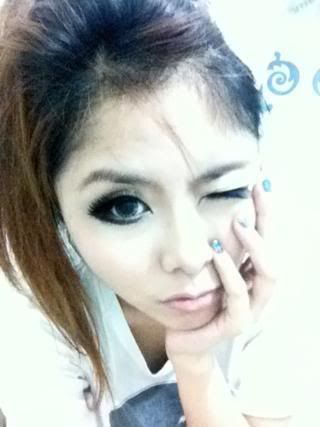 ==
-Gloss on lipcolour
-Glossy Trio in 04 Rose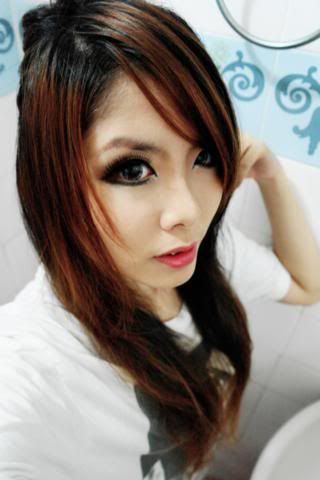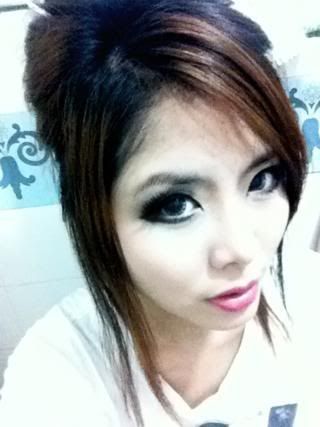 -Glossy Trio in 04 Rose alone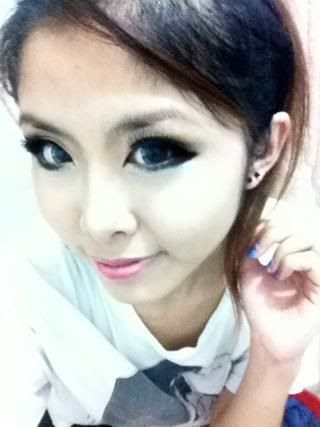 Pros and cons~ pros and cons~~
I cant really remember the prices well but i think the gloss was only $9.90/$12.90 per piece?
Pros [for Glossy Trio]
- really affordable compared to past range
- gloss was not "sticky", glides/stays on well [i have a huge problem with sticky gloss ALWAYS]
- colours were pretty cos of the layering
Cons [for Glossy Trio]
- Has that funny makeup smell that I do not appreciate
- I dont really know about that dimensional effect that they promise when the colours are mixed together once you pull the brush out *laughs*
Pros[for Gloss on lipcolour]
- Pigmented
- no real need for gloss
- glides on smoothly
Cons [for Gloss on lipcolour]
- no pretty/cute packaging
I really love this two products a lot. Guess they will be added into my purchasable list along with their sisters Duo Blushers and those funky Eye highlighters~~~
Hope to see more products from this brand though... one of the few rare moments that I am actually NOT talking about Japanese make products.