Its those embarassing days !!!
[sponsored]
Have you ever have....
WHO AM I KIDDING?! I am not that kind of introductory blogger XD
Everyone has their bad days, ESPECIALLY BAD HAIR AND SKIN DAY. I kid you not. The weather in Singapore has been so horrible right now that I am having cooling tea and lots of water. However, I am not spared from the bad weather either. ACNE. SOBS.
Those who have been following me on twitter and facebook would be see more pictures of me without a proper base makeup. The only way to get rid of the acne would be to amp up the exposure.
Here's a picture of me without ALOT of exposure but still some since my skin isnt THAT fantastic. YES, I AM REALLY CONSCIOUS. SHOOT ME!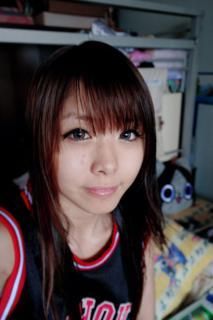 Lucky for me~~ Mentholatum has offered to sponsor me a set of their Acne Medicated Skincare for review!! I've redeemed this sample and tested it before, so you have no idea how excited I was when I got the email. I was practically going YES YES YES!!!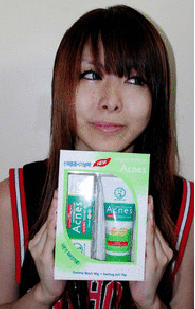 The skincare set comes with Acnes Creamy Wash and Acnes Sealing Jell.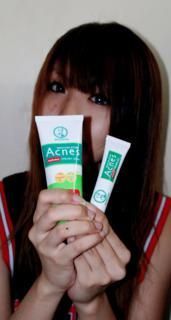 First up is the Mentholatum Acne Creamy Wash.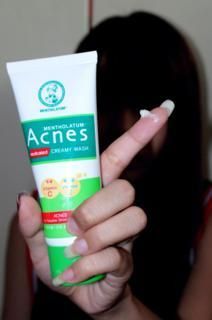 Here are the ingredients you would like to take note of~
Isopropyl Methyphenol(o-Cymen-5-ol): Which penetrates deep into pores to fight against bacteria and prevent pimples.
Vitamin C : Moisture retention benefits
Vitamin E : A common ingredient for anti-oxidant effects
Not only that, this wash is soothing[to your acnes] and deep cleansing[for sebum].
I would advise people with sensitive skin to get the Clear and White wash? It seem to be a better option.
I love the scent of the wash because it is not heavy and really refreshing.
Creamy even without water~ true to its name!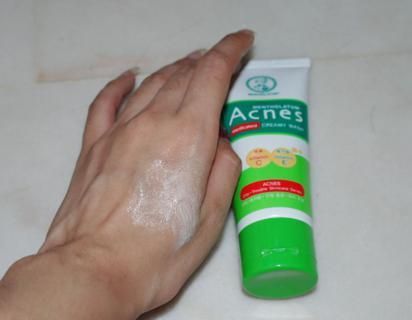 I would give this product a 3/5. It leaves my skin a tad too dry after cleansing even though it has that moisture retention benefit. It can be solved by slapping on more moisturizer than usual after the wash. I would not use it as my daily wash, just for days where I have serious acne problems I guess.
==
Next is the Acne Sealing Jell
Ingrdients wise, it uses Triclosan for anti-bacterial , vitamin E and B6 for dry skin.
I like how my acne is protected by the gel layer, cos it really does heal up faster.
I give this product 4/5 because it works better than all the gel I have use.
The wash retails @ $6.90 and the Gel @ $8.90.
==
There is another product in the sample that is not featured here but I liked it way better than the other two product so I decided to review about it too.
It is the Acne Powder Lotion.
This item was the top of my list from the sample pack.
I dont know how they do it, but even if i do not use the other two products. With this single product, I am able to heal up my acne in probably about the same time [average 3-5 days]. I advise to use it with the wash though, because its twice the speed. Maybe its because my acne/pimple is always an "open" wound, so the lotion seeps in and gets it job done pretty fast. *laughs*
==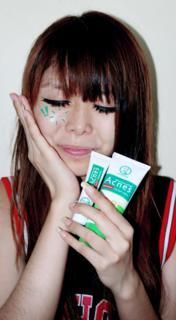 '
YAY!
Nah, i photoshopped that. I am in the midst of recovery still as I type.
To experience what I had, try out their
samples
today for free!!!