Love with K-palette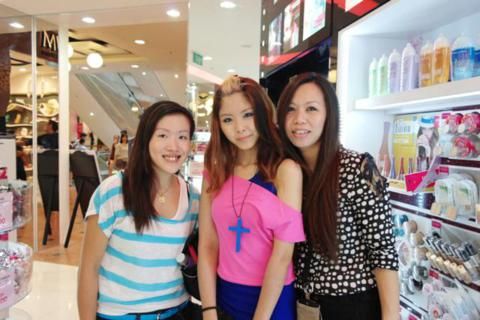 I think i need nt say much abt this event~ most of you would have probably know it through the intense advert of both sasa and kpalette~~
I was clueless abt the blogger event and did nt sign for it but i guess it was fine since i wasnt free either~~
The ones in the picture beside me are the sales manager of japalang n assistant? I m bad at remembering names but they were very nice and warm in recieving me when i went down for the makeover. The sales manager was also quite receptive about the pros n cons of kpalette i have to offer, which makes me very comfortable in talking about it and she not only asked abt their own brands but oher brands too.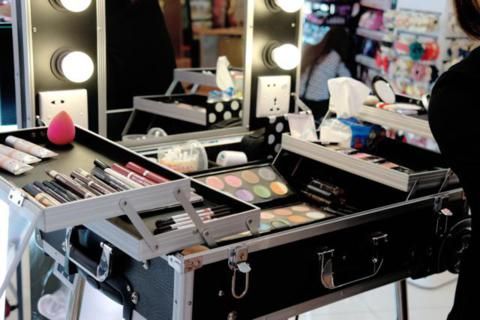 Like i was saying~~ i won a makeover with Miko Yatsu -san, the japanese make artist.
She was really fast, like fast fast. *laughs* her assistant Yui-san was really engaging as well because she knows english.
Here is a picture of the prev girl who arrived before me~ well no frontal pictures cos i did not ask for this snap permission...
MY TURN! YAY! hahahaha~~~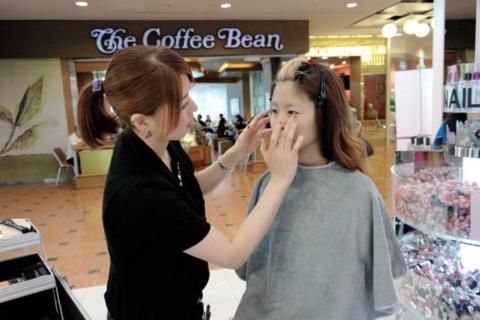 Most make artists like to use blue/silver on me... Why? I dont really suit that colour tbh. Lol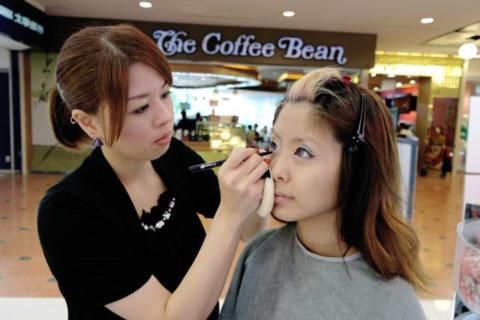 This is the mascara and the mascara base newly released in sg~ look at the effects~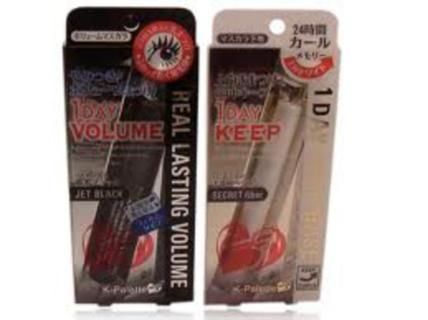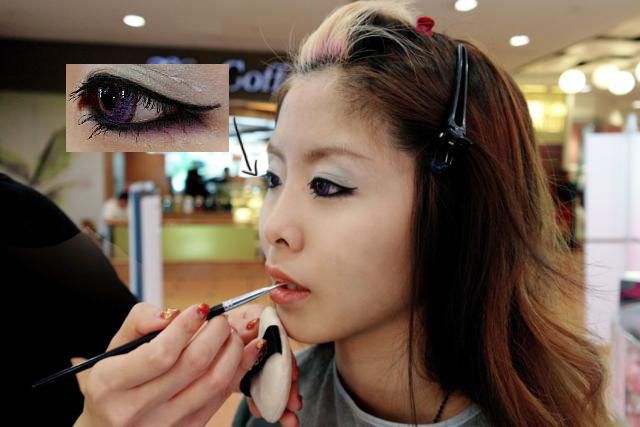 I really love how she did my brows. Kpalette also gave me the same eyebrow pencil to diy! I never really noticed this product till now because i was satisfied with my NYX liner .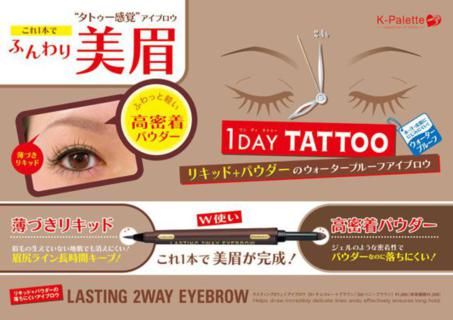 She chose an orange blush n a peachy lipstick for me, which really suited me and my likes~~ sankyuu Miko-san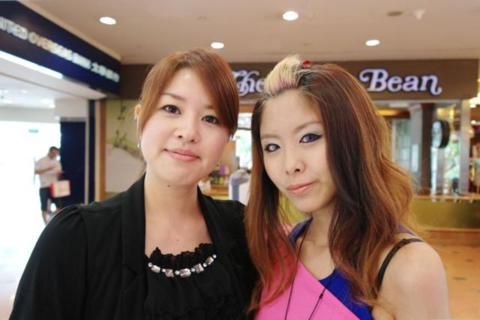 And also one of Yui-san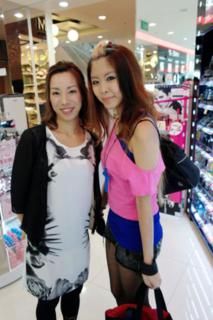 Before and after~~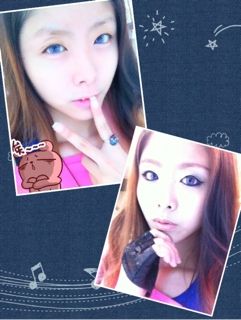 In the end, i edited abit of the makeup to suit my liking better. I jus feel weird without my wings hahaa
gonna try out the brow pencil on my TW trip~
Ootd
==
After the makeover, went bowling with Brandie. He's a hidden genius with no form. HAHAHA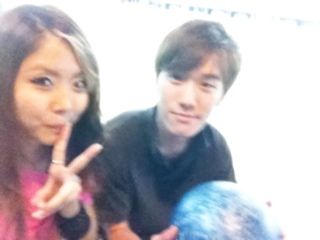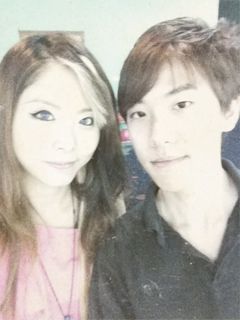 He had to endure all my whinings and sacarsm for the day because I was so lazy. No wonder I am growin fat.
==
So here i sit on the train now, 1/2 way across singapore and tryin to churn out this blogpost for you guys.. I am only leaving a week and it hardly makes a diff since i dont updte everyday so.. PLEASE DONT LEAVE MEEEEEE ;_;
I promise a video and a giveaway when I come back! I promise!!! So you better join it.
Redid my hair in a darker shade but a much more striking pink! So i'll sign off here now~ flying in 3hours time.
I'll try to update via facebook and twitter if i have network there~~ and yes, i put on bulk.