Revitalising your Eyes!
[sponsored]
Eyes are a very important part of your face. Some of us love wearing contacts because it helps to enhance our eyes or take of the barrier of spectacles. We do need to take real good care of our own eyes.
I used to neglect the care of lenses until I realise that it is damaging to the eyes. So in order to be pretty
SAFELY
, I begin to take extra care for my lenses like soaking and cleaning them properly. To do that, you will need a good cleanser/solution to soak and clean them.
I've always been switching my brands around but since two years ago, I stuck through with a certain brand which I will not mention here since it is not their review.
I am given a chance now to change that, and try out new Revitalens ocutec Multi-purpose Disinfecting Solution.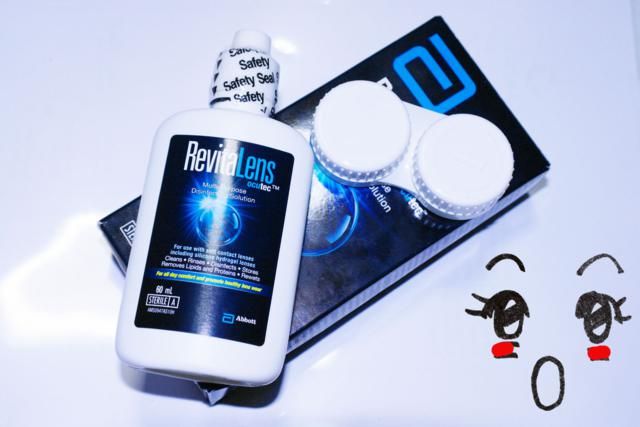 Like any other solution/saline, this is made to disinfect and remove lipids and proteins from the lenses. It also helps to retain the surface moisture in the lens.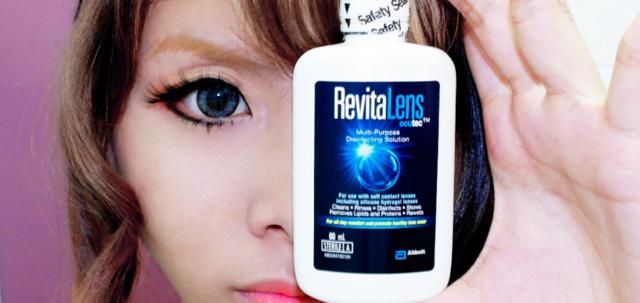 While there are several one-step solutions, this solution insists on an
extensive
cleaning process... not something that I would go for but it assures the cleanliness of the lenses and protect your eyes.
- Drop 3 or more drops on one side of the lens and rub from center to edge for at least 2-4 seconds (NEVER RUB IN CIRCULAR MOTION, lenses are prone to tearing that way)
- Flip over the lens and repeat.
- Rinse with solution for 5 seconds and soak lenses for 6 hours min.
- Rinse lenses with solution for 5 seconds again before wear.
See what I mean by extensive? Usually i just do the rubbing thing by soaking the whole lens in and soak it overnight. I will usually wear it straight from the container or run it through new solution again before wear.

Verdict: 4/5
It is a bit troublesome with so many steps of cleaning but it helps. Compared to all the solutions I've used so far, Revitalens is better than most. I am happy to wear my lenses knowing that they are well-cleaned and comfy, not to mention moisturized as well.
So go ahead and get your own set now @ pharmacies like Guardian and Watsons
Thanks Abbott Medical Optics (AMO) and omy.sg for this review!