Apex sales + Jcosmeland announce
This is the picture for my dual-screen at work now. *laughs*
So as some of you might have read on my blog or facebook that I was heading down to their atrium sales the other day and I've brought back more swatches~~
Here are my previous reviews:
VIP gold BB cream, Real moisture lipstick and Soft feel eyeshadow
Real moisture lipstick and Baby cheek blusher
They had two tester counters which speeds up things by alot if you need to look at some products when others are crowding around.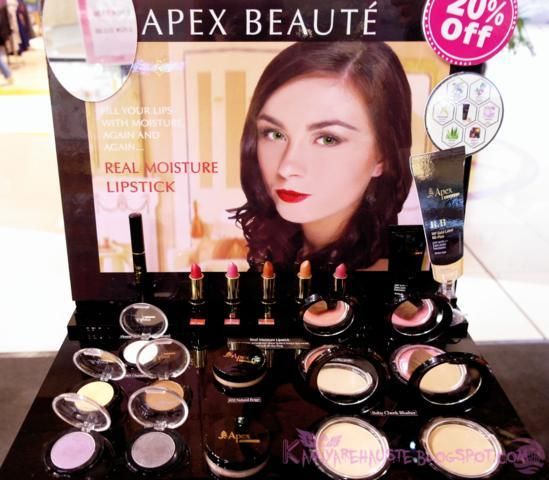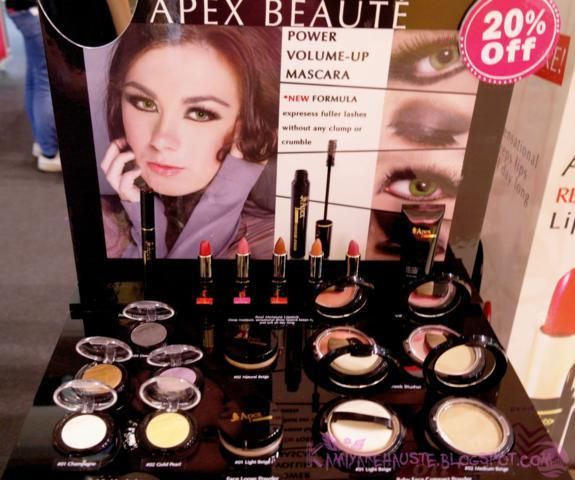 but when I went down, it was pretty empty but glad to hear that their lippies are selling well~~!
Star product
. Real moisture Lipstick SGD$19.90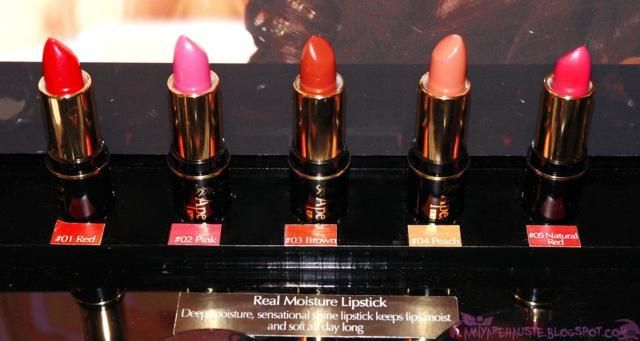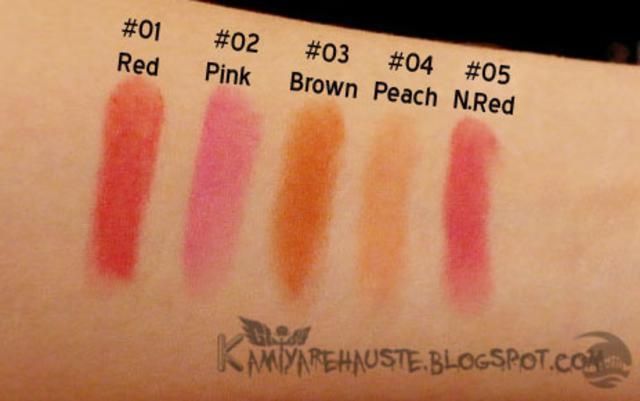 some of you might have read on my twitter that I have misplaced my peach lippy from apex, i really love it a lot. I haven been looking for it recently cos I am busy preparing for a number of things so I'll look for it soon. *laughs*
Soft feel eyeshadow SGD$13.90
I am totally digging the Gold brown colour.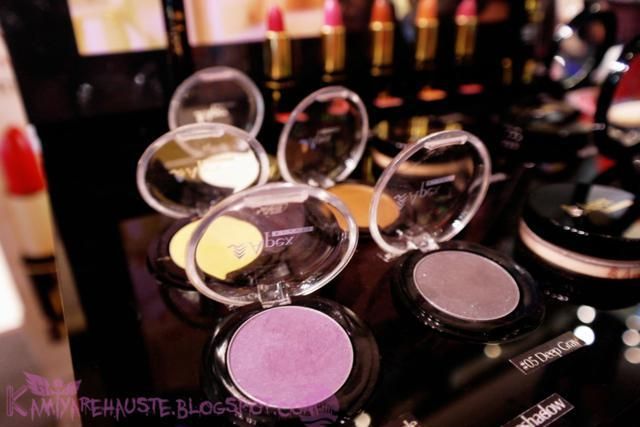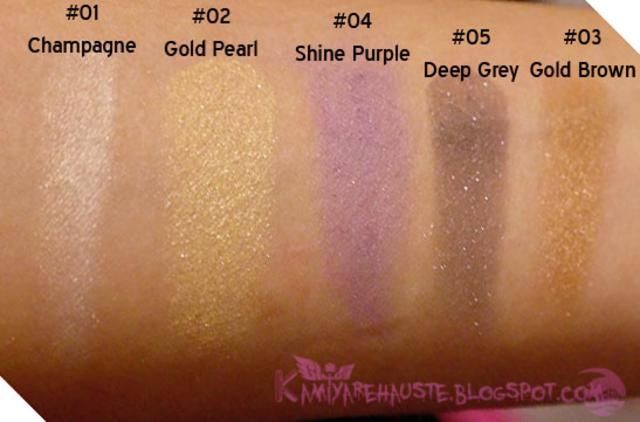 I've also inquired about the mascara, it isn't those dramatic types, so yeaaaaaaa... I wont go into it.
I din really take pictures of the blusher and powder either cos it was well... nothing rangeful. Just two colours each and true to their palette colours.
And here's a picture of the forever-taking-care-of-sochii Chene serving a customer huhuhu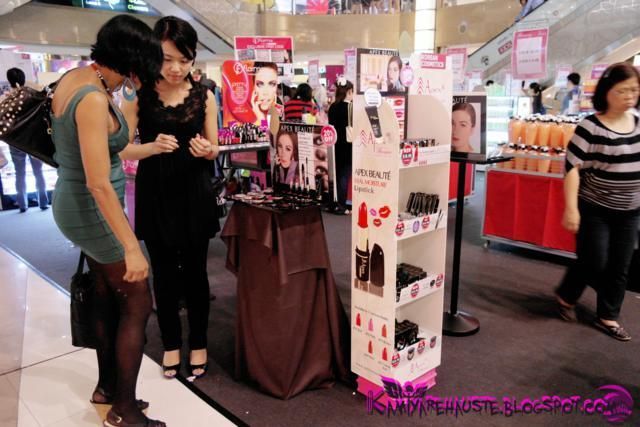 ==
recently i grew abit chubbeh =w=;;; i really need to cut down on my calories intake. I can't take a decent frontal shot without lookin fat.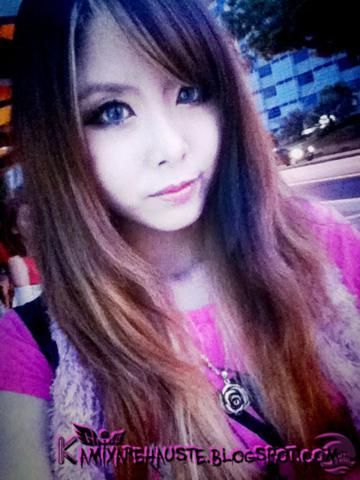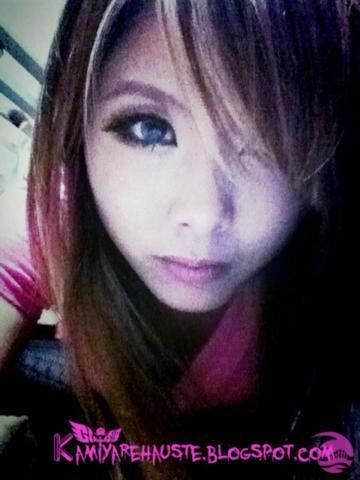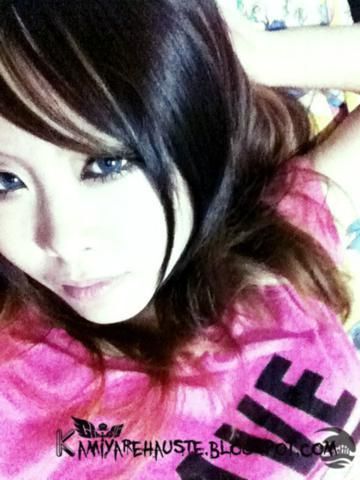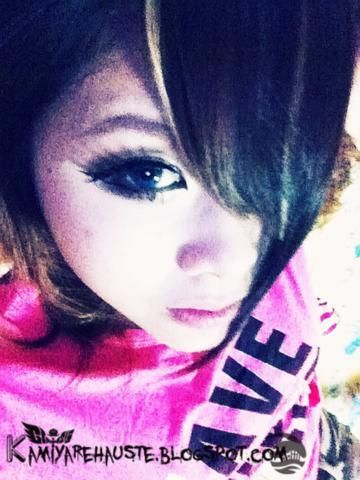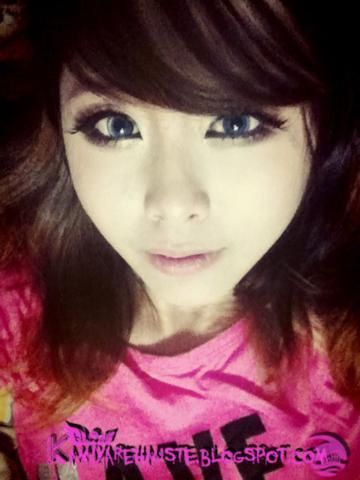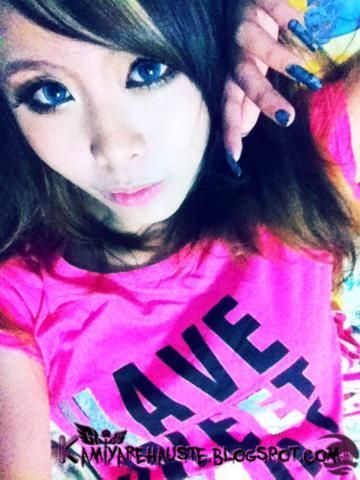 With chiru, who accompanied me to the apex booth and for dinner yumz!
==
Another announcement would be that there will be another gyaru event in Singapore, this saturday~!
JCOSMELAND CARNIVAL 2012
Location:
Cineleisure Lvl 8, KBox K Union
Time:
12PM - 6PM
Date:
27/10/2012
EVENTS:
-
LUCKY DRAW 5PM
Shop at any of the stores by gyaru bloggers Kelly,WendyAshley, Gollylocks
10 winners to be picked!
-
GET 'SHIBUYA GALS CERTIFIED!' 5.15PM
Come dressed & made up in your best Gyaru outfits.
Top 10 aspiring Gyarus will be chosen to receive a special Gyaru Make Tool Kit!
-
TSUBASA FAN VIDEOS &SPECIAL ANNOUNCEMENT at 5.30pm!
We are also looking to shoot fan videos to send to Tsubasa Masuwaka ON THE SPOT from 1pm - 4pm. (ps, If we're lucky, she might respond!)
So do head down and give your support + enjoy the gal culture!
I will be heading down with another gyaru blogger Mirai too! Hope to see you all there and take some nice pictures~
==
Recently I've gotten so lazy that this is my every weekend makeup =3=;;; wth.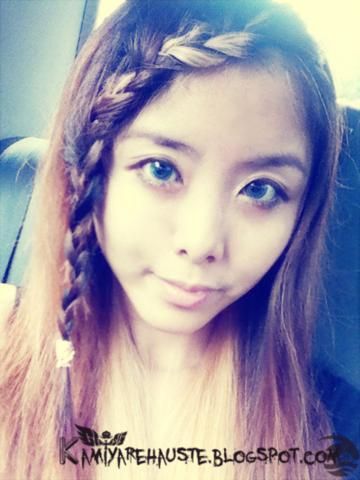 ps. i've gotten instagram now cos of endless houndings. follow me @sochiikamiya