Haraju-cute Chapter 2: Big and Alluring Eyes
[sponsored]

I guess most of you have been waiting for this post ever since i posted the "secret" fav mascara on my facebook. So here I am now, with Harajucute Box#2.
Our theme for this box is
BIG AND ALLURING EYES.
Problem with my eyes, they are really small so usually when you see my big eyes it is with the help of lashes, double eyelid tape and of course, circle lens. So how do you really get those big and alluring anime-like eyes?
Haraju-cute has kindly sent me a few items to help me out in this theme~!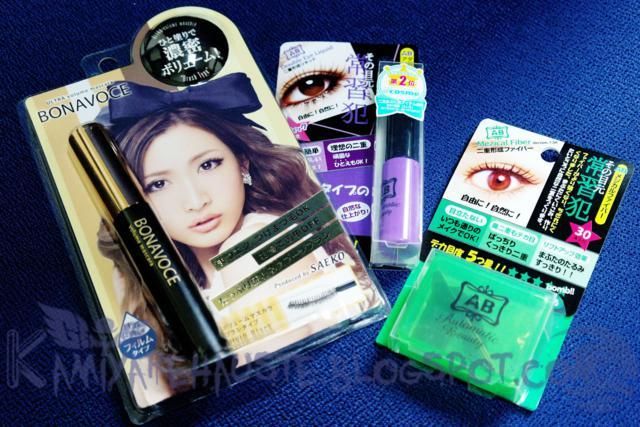 There are two brands for this box. I will just give a brief write up on each.
Automatic Beauty [AB]
Japan's leading double eyelid product, endorsed by Kevin teacher. Double lid fibre reigned top for its category from 2010-2011
Bonavoce
Eyemake brand produced by tv personality/actress, Saeko Dokyu. Recently released in April 2012. The origin of "Bonavoce" is a combination term of french and italin meaning of "Beautiful Time".
==
Automatic Beauty [AB] Mezical Fiber [30 pieces]
SGD$19.90
Also available in 60pcs - $27.90, 120pcs - $45.90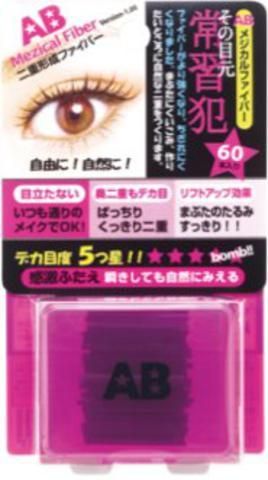 Pros:
- Easy to use
- Convenient packaging
Cons:
- Sides do not adhesive/conceal well when cut off. [can be solved using eyelash glue or double eyelid glue to secure]
- Visible when eyes closes [like DUH]

Verdict
:
4/5
It is super fast and easy for usage, but the downside is the sides peeling off when you cut. Advisable for all beginners use.
==
Automatic Beauty [AB] Double Eye Liquid
SGD$17.90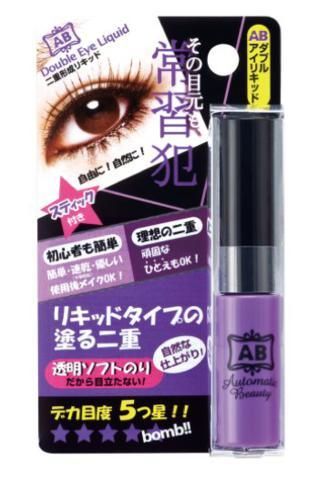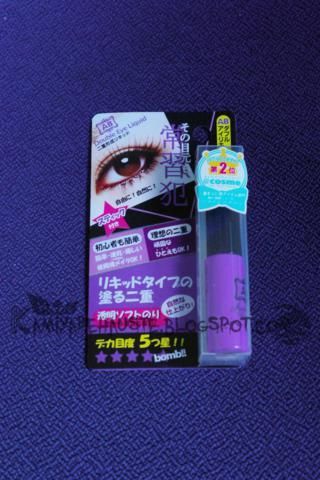 Pros:
- Stronger adhesive compared to mezical fibre
- Cleaner and more natural looking
Cons:
- Can be messy if unsure how to use
- Needs drying time
- Visible when eyes closes [like DUH]
Left with liquid, Right with fiber

Verdict
:
5/5
I love this product. Although it takes a longer time to apply compared to the fiber, it holds up really well and the line is really clean. I would totally buy it again when I run out.
==
Bonavoce Ultra Volume Mascara
SGD$25.90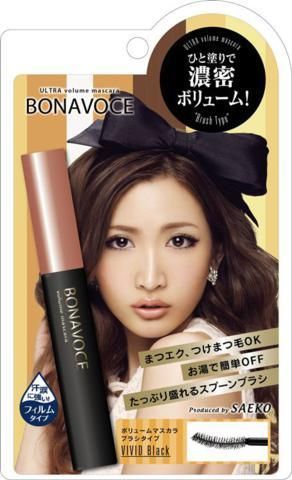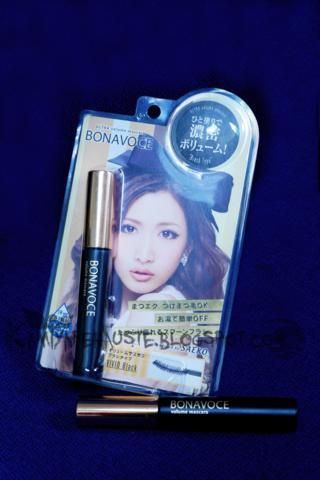 - Unique mascara wand for Maximum Volume
I dont really know much about wands but I really like this kind of brush wands compare to the stick wands.
-Thick lashes without clumps
Depending on the way you apply it, lashes may or may not clump. So far I do not really have much of a problem with clumping if I take time to layer it unless I load up a huge amount on the brush at once.
- Easily wash-off with warm water
A slight bit of rubbing is still needed to get it off clean but it removes really well with warm water den eye makeup remover.
- Special Formulation: Sweat and Water resistant
It is definitely COLD WATER resistant since it is easily removed with warm water. I am not too sure about the sweat though since I haven't worn it to sports yet.
Pros:
- One coat is usually enough for an everyday/natural look, 2-3 coats makes it look like bottom fake lashes. [Yay for lazy people like me]
Cons:
- The brush does not have a tapered tip to get into corners where it is hard to apply mascara.

Verdict
:
4.5/5
I know I said 5/5 in the video but I changed my mind because of the fact that the brush doesn't have a tapered tip to reach those hard-to-apply area. I still love this mascara a lot and it is now #1 in my drugstore mascara list.
==
For those of you who follow my facebook/twitter/youtube channel, you might have already realise/ seen this video.
If you would like a live demo/review do watch on~~ and at the end of it, is a giveaway! I had a lot of fail giveaways because no one ever wanna join on this blog, so I decided to give it a try at youtube. This time round, I am giving away
FOR REAL
...
no more dead giveaways ._.;;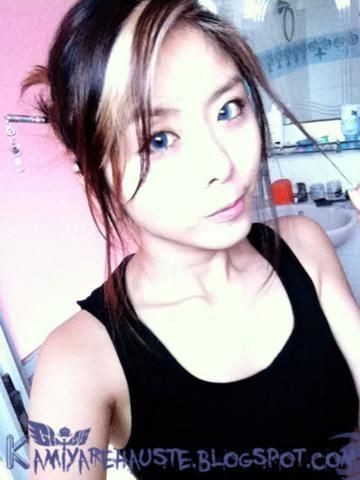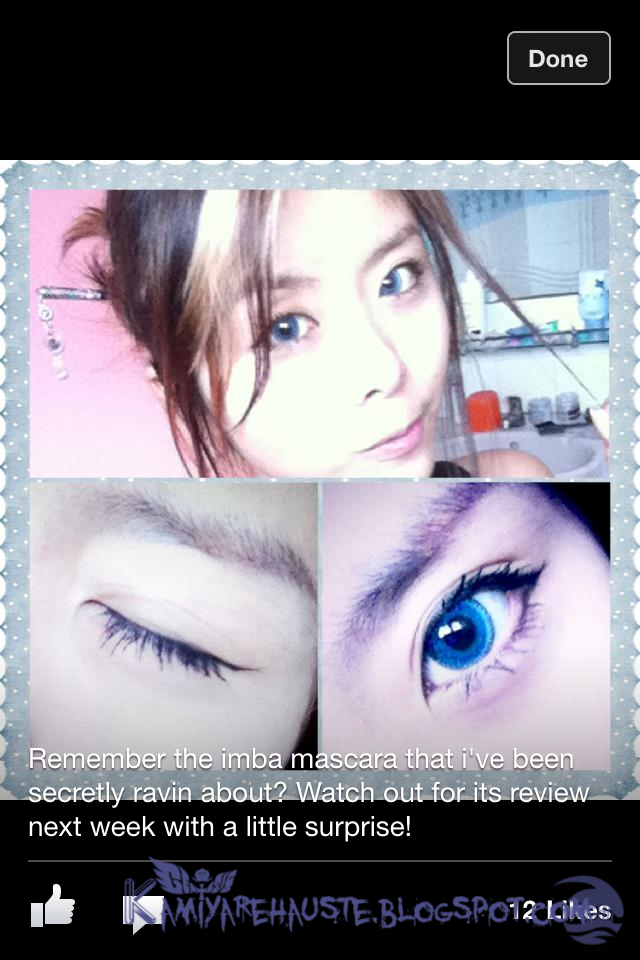 This ends the review of the second Haraju-cute box!
You can go grab them now at any Guardians with the Haraju-cute corner!
Check out the nearest Haraju-cute corner available to you here:
Harajucute Facebook
and watch out for my next Haraju-cute box review soon!
Special thanks to Haraju-cute + crew!!
Signing off with me and my cute jumper