Sultry Chic with Apex Beaute
I dont know how many of you are Kara fans out there but I am one,and and also a fan of hara~
In the release of Pandora, Hara donned on a much heavier and sultry make compared to all her previous looks and I kinda like it alot. In one of her look, orangey/brown tones were used.
So recently, Apex Beaute has once again treat me to a nice little surprise, along with some for all you korean makeup fans! If you had not read my previous post, go read it now and get their BB cream, cos it's really nice!
One Step Dewy Skin
Before I share their treat for you, let me share mine with you!
That's right~ It's their blush and another shade of their lippy! If you wonder why i mention Hara, that's because it is possible to recreate this look with apex products~
I've always been a bigger fan of orange blushers then I have of pink ones because orange suits my skin tone better while pink makes me look chubby.
==
Baby Cheek Blusher - Apricot
SGD$32.30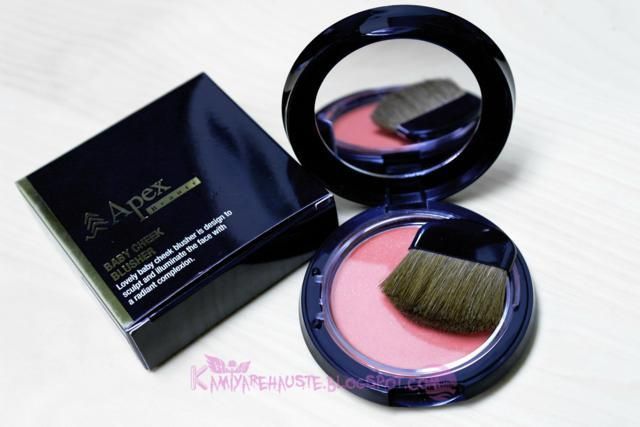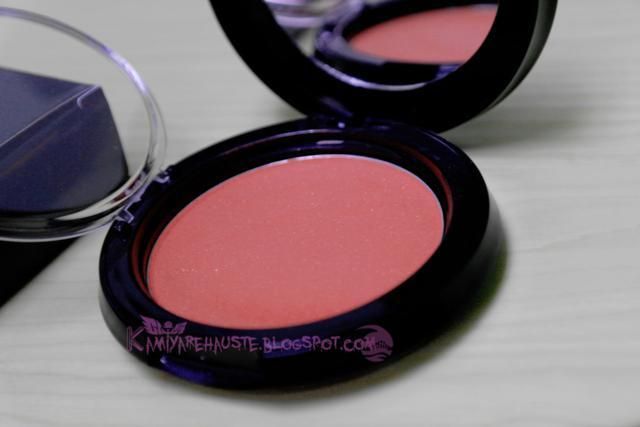 - Provides a soft iridescent finish and illuminate the face with a radiant complexion
The finish is really soft and bright because of the shimmer particles in it
- Highly pigmented formula with a velvety texture
I like the way it is pigmented yet can be controlled easily. If you touch the palette it really feels soft and velvety
The colour is more towards a pinkish-orange than a full-out orange that is shown in the website. I would prefer this than a full-out orange because it is softer and more useable for everyday looks.
Taken in normal light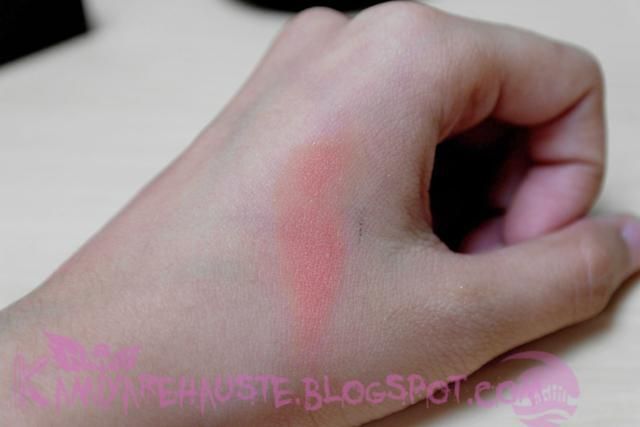 Pros:
- Pigmented. I would say that it isn't super pigmented to the extend that you slap it on and you look like you are going on some wayang stage. Think like a perfect blush where you only need 1-2 swipe and blend.
- Comes with its own brush with soft bristles. I like how soft the bristles are but yet picks up sufficient product for application
- One blusher lasts a long way. It is as big as a mac blusher, so it is going to last you quite long, that is for sure.
Cons:
- Not very portable if you are carrying a clutch for dinner.
Verdict:
4/5
It works as I've expected since i've tried out the pink one before and I really like the pigments. My surprise is that the colour isn't a vibrant orange like the website but more of a soft pinkish-orange that suits my taste a lot. I would probably get it again if i run out because this blush is going to last me for quite some time due to the size but totally worth the money. Imagine if you use it for a year, that is like $0.60 a week *laughs*
==
Real Moisture Lipstick - #03 Brown
SGD$24.00
Here was my prev review on their lipstick
I love this lipstick because it smells SUPER FRUITY, so it will be one of my top to-use colour this winter~~

It applies on sheer, so I can choose to use it for a lip tinting colour or a full coloured lip. It is super moisturizing too, so it really encourages me to use the lipstick instead of gloss only or lip gel.

I would give it a 5/5. One of the best lipstick I've used so far besides my MAC, and one of my favourite products in their line.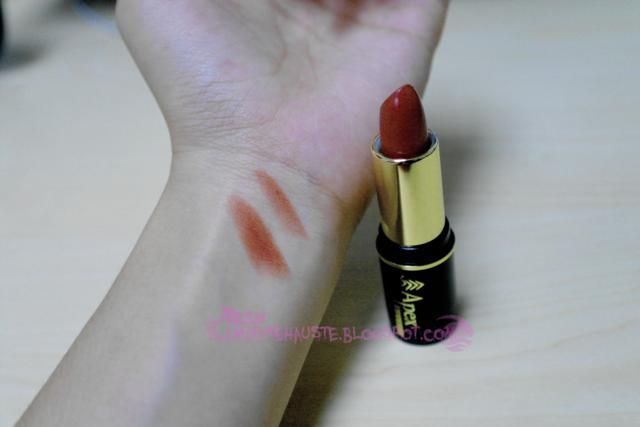 Pros:
- Smells super fruity [I really like fruity scented products]
- Sheer to solid application [Choice of lip-tinting or full lip colour]
- Non-drying for lips [reall moisturizing]
Cons:
- Sheer application [You will have to layer on to get a solid colour]
- Boring packaging [I wish it was packaged better so it is as good as its product really]
Verdict
:
5/5
I still love the product a lot and use it quite often over any other lipsticks. It has also greatly improved my lip condition. I would say that it is value for money because other lipsticks are also around the same price but not with the same qualities.
==
That being all reviewed, I shall now share your treats!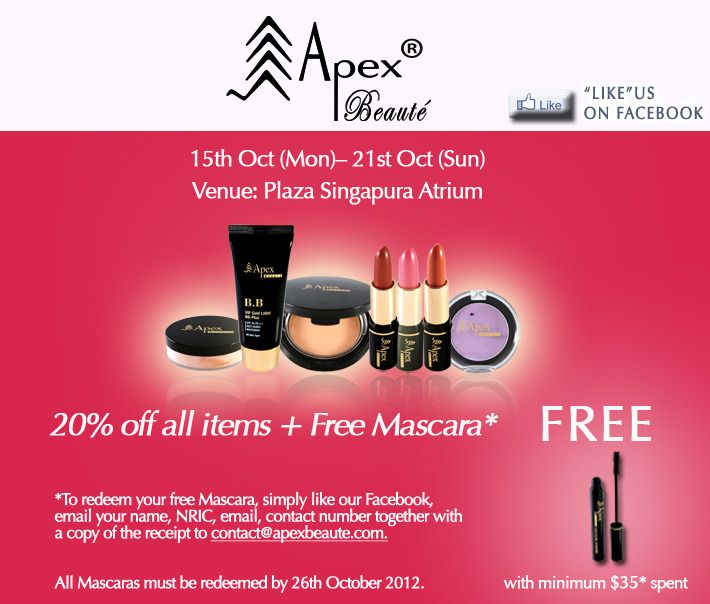 Next week, Apex Beaute is going to hold an atrium sale at Plaza Singapura for a week!
All items are at 20% OFF. That means you can get the lipsticks at like only $20?
On top of that, if you like their facebook page AND purchase a total of $35, you can redeem a free mascara [worth SGD$20]
That's like buy any two products and get a mascara free!
I cannot rave about the mascara because I've not tried it but with the products are so far oh-so-good for all that i've reviewed! Don't believe it? Go to the atrium and try it for yourself now! I grant that you will buy it once you try it. I am a big fan of their lipstick, now all they have to do is come out with more colours /0/
I will be heading down one of the weekday nights myself~!
For international, NO WORRIES TOO~~!!
They are having a special event on their website too~ Items are up to a 35% off~! So visit their website for more information
Can't wait to head down, will blog about it soon. Those who want to join me can ask me on facebook too!
Apex Beaute Facebook
ApexBeaute.com
==
Apologies that I dont have pictures of my face with the products because I decided to do this on the last minute, but do head down and try them for yourselves. I promise to be back with pictures of myself using the products when I head down to their atrium sales~ ^^v