.: Sunplay-ing :.
[sponsored]
Recently its been so busy for me /0/ cosplay, shoot, moving office etc etc but here I am to bring another review!
Tired of greasy, strong-smelling sunscreen? Skin Aqua is ultra light with its Japanese watery liquid texture. The lotion is comfy and absorbs quickly without giving a white cast. It is non-greasy with a matt powdery finish for the perfect make-up primer. Non-sticky no matter how many times you re-apply.
I really love how the after application of this sunblock is. It reminds me strongly or a makeup primer where your skin is somewhat powdery smooth, and the scent isnt strong[there is still some smell even though they said scentless, but it completely fades after application]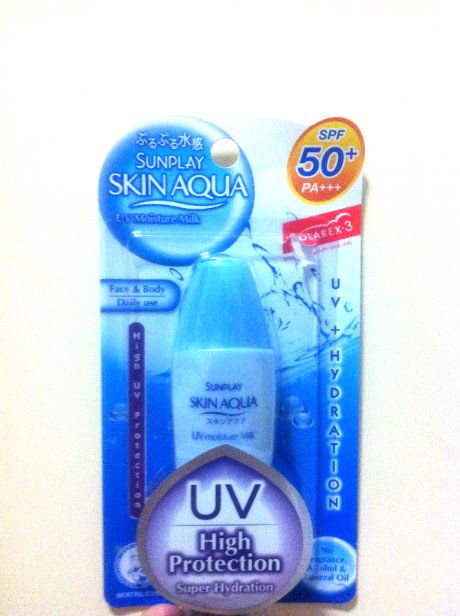 Skin Aqua has Solarex-3, a revolutionary formula with 3 comprehensive levels of UV defense. It protects skin from surface to deep within for long hours. Super hydrating too!
The New Generation Solarex-3 (3-in-1 Sun Protection)
1) Long Lasting, Superior UV Protection: Advanced photo-stability with the highest UVA & UVB protection for long periods of safe sun exposure. UV rays are reflected away like from a mirror.
2) UV Anti-Aging Protection: Two powerful anti-aging ingredients, RonaCare Exotin and French Golden Algae, help to prevent pigmentation and wrinkles from surface to deep within.
3) Intense Hydration (Dryness Protection): Hyaluronic Acid, Collagen & Vitamin E intensely hydrate and lock-in moisture for long hours, so skin stays refreshingly moist.
Just this much is sufficient for the whole of your face 8D The application is SUPERRRRRR lightweight, almost feels like nothing, which i love alot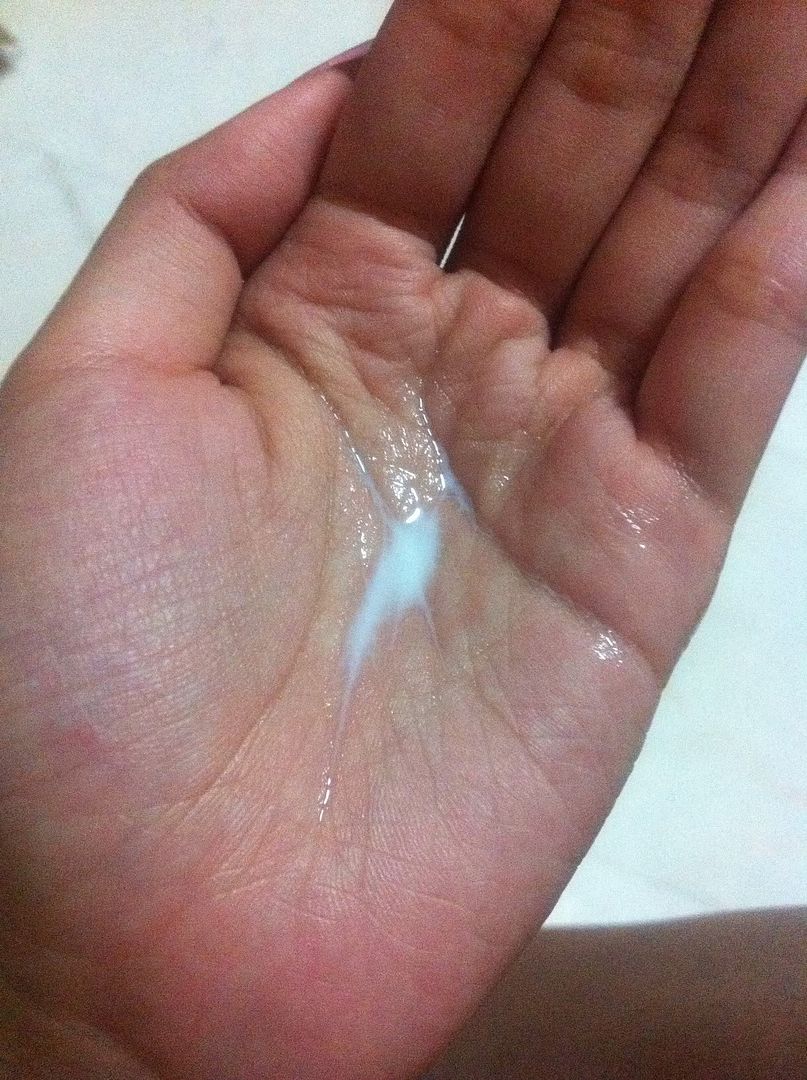 Key ingredients:
Super Hyaluronic Acid
- Thorough and deep moisturisation
Collagen
- Retain supple skin and improve skin elasticity
Pro. Vitamin B5
- Remove fine lines
Verdict: 5/5
It is by far the best sunblock I've used. How many sunblocks do provide such thorough care to your skin? Protecting and replenishing it at the same time. I was really happy to see SHA [hadalabo's main ingredient] and Collagen in this bottle. On top of that, it is SPF50+ and PA+++.
Asians need to look out for the PA+++ because that is to protect your skin from UV rays of the sun.
Application is fast and simple, and your skins absorbs part of the sunblock because of the active ingredients to repair your skin too!
Even though it is rainy seasons in singapore now, but I guess it will be my top drugstore sunblock for now~
The SUNPLAY Skin Aqua range is available at Watsons, Guardian, Sasa, Unity and other major department stores. Visit their facebook page for more info: Sunplay SG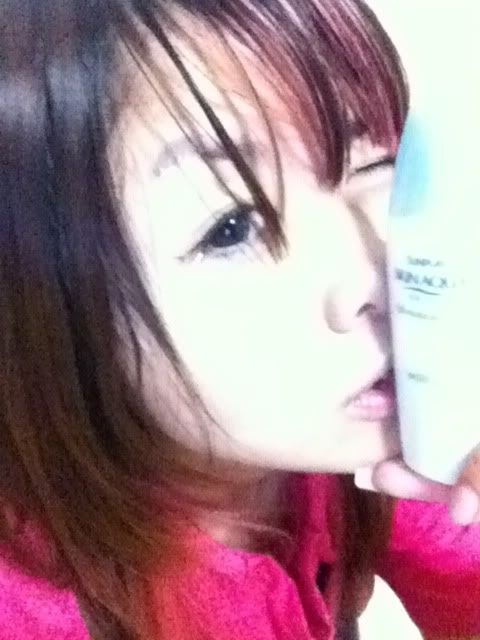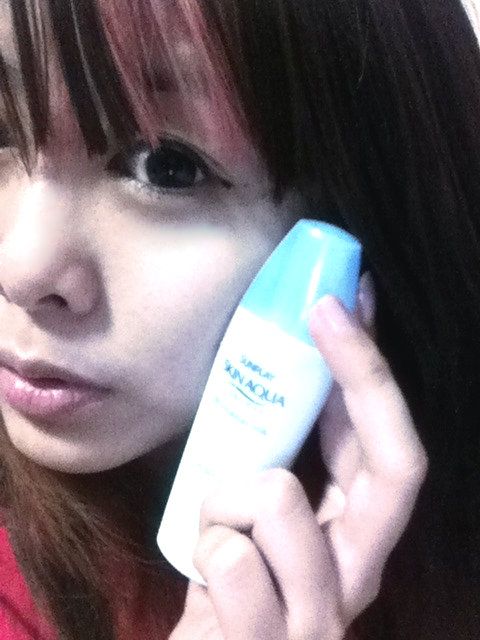 All pictures are uploaded raw from phone because my work com hasnt been cooperative in connecting my mobile to my computer.
My skin has also been improving significantly, so I am quite happy. Just last week, someone thought that I had foundation on when I was really just bare-faced with eyeliner+tape only~~teehee
==
Those following my twitter, facebook page[on the side bar] and also my instagram @sochiikamiya have already seen my new hair colour that i diy-ed~
I've been rocking pink+blue/purple ends for around 1wk and the colours are still amazingly freshhhhhh!!!! Works better for me now, compared to manic panic. Found my new love, and it is so much cheaper too!! Those who needs dye, feel free to email me too though, i can help you buy some to try out~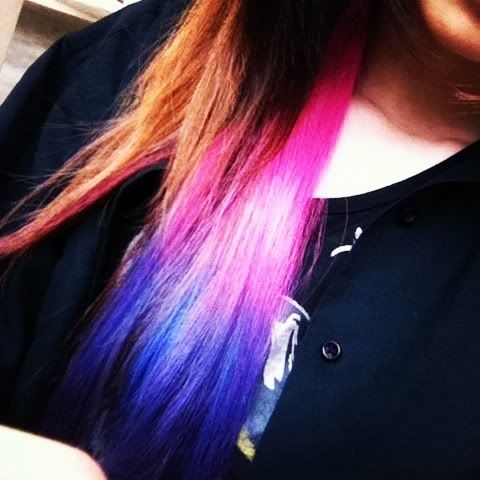 ==
My company also had christmas lunch yesterday and it was absolutely AWESOME. hahaha beef please~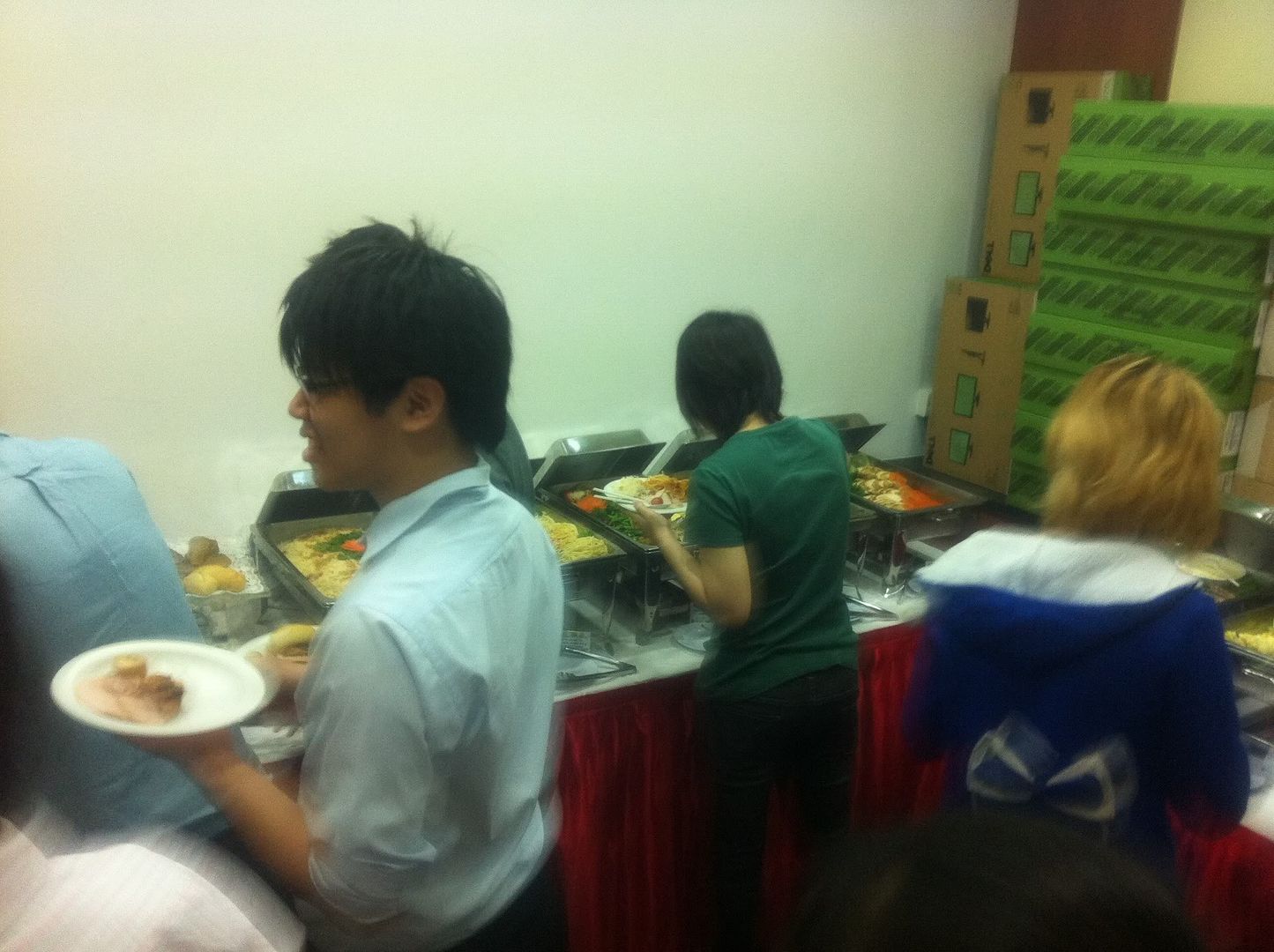 ==
Finally collected my prize from Garena too~ welcoming me to the Razer family! Now i'll have to get a decent laptop... and my gaming life will be set /0/ cant really play much nowadays *sigh*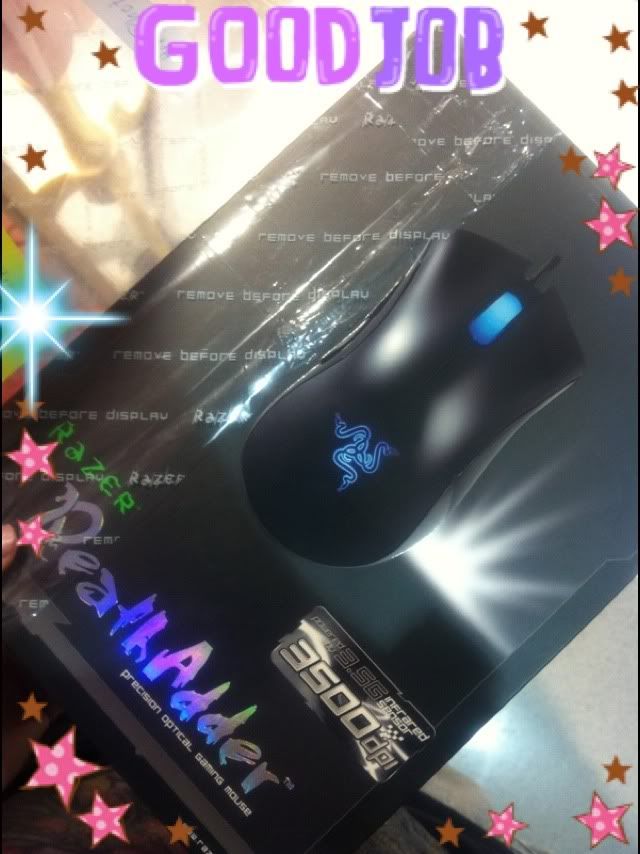 Okie dokes thats all~~~ 8D will be back to blog about my shoot for DL soon!