But , Becky....
[sponsored]
I know the title sounds cheesy BUT READERS... *laughs* I am here to introduce this new series of facial mask to you~~ [I think this blog is becoming more of a skincare blog XD]
Following my
LOVEMORE masks review
endorsed by Jiro Wang, following behind is
But, Becky
.. endorsed by fellow boygroup member Aaron Yan.
Shortly after my post on Lovemore, I was super pleased when secretive.sg asked if I wanted to try out their upcoming product, [
But,Becky
]. Of course, I snapped up the chance because after my trip to taiwan, I realise that moisturizing and pampering your skin is really important and up till now.
First of all, I apologise if my pictures does no justice and you have to use your imagination because as you might have known from the previous post, my camera has officially died due to the motherboard and I did not have a camera with me when i was taking shots for this. Now I do have a lousy digital cam... but guess I will have to save up from scratch for a good one unless there is a santa claus around.
Becky's Story
There's a little girl in every woman's heart, a sweet and bright girl! A little girl that compliments your beauty and admires your confident. Sweet and confident, that's Becky!
The story is kind of true in some way i guess? No matter how people criticize you,you still take pictures of yourself.
[Which is why i always don't believe in the bullcrap that SOME GIRLS always say they have low confidence and churn out 9327469765723 photos of themselves. Those are call attention seekers, but that is not the point.]
But, Becky is here to turn every bad day into a good one by giving you

a pamper for your skin

!
When people praise you, some of you will reply but i look so ugly etc etc. I guess that is probably where the name comes from,
NO MORE BUTS with But,Becky,
except for the name i guess *laughs*
==
I was sent the Pure Whitening Job's Tears Mask for review~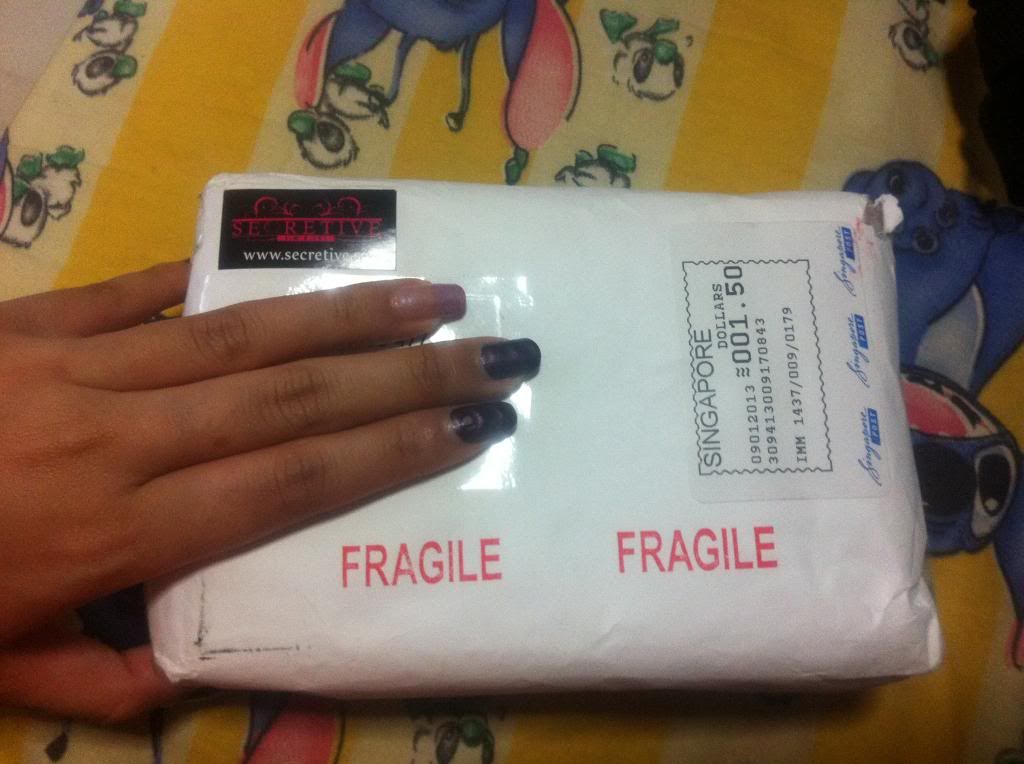 Taiwan masks are always
super innovative
.
But, Becky
's masks are created with the double-knitting technique to ensure a better elasticity to cover your whole face no matter the size of it. There is also the special diamond emboss that accelerates the absorbance of the essences.
One thing I really love about this mask is that like majority of secretive.sg's masks, it is a 3D mask with earhooks. That means
full pampering
while I work on other things, and 3D mask will bring good coverage to my drying chin area too!!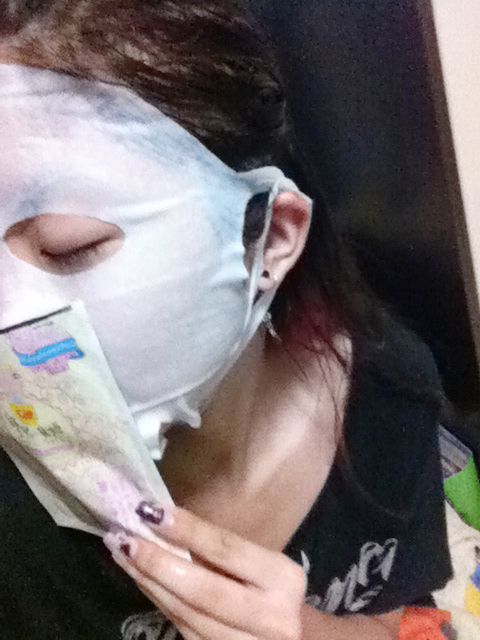 This mask is made from
Job's Tears
. I am sure some of you do not know what it is but the smell will tell you. Job's Tears is a tall grain-bearing plant which is commonly marketed as Chinese Pearl Barley.
The barley aroma on the mask is really thick, so imagine how
condensed
the essence is. Throughout my mask session, I had this huge craving for a warm barley drink because the aroma was really yummy.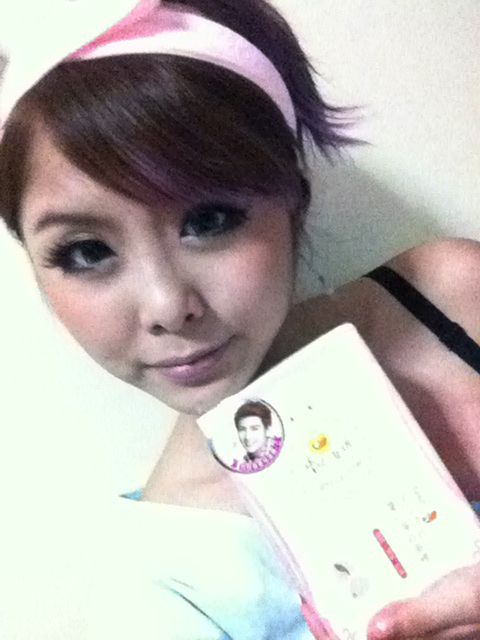 Verdict: 4/5
After using this mask, my skin looks brighter and moisturized. After that, I slept pretty well too due to the soothing scent. Being a 3D mask, it made sure that it has almost every crook and cranny of my face covered with essence goodness, and lifting my face at the same time.
Downside is that I do not really like the texture of the mask. It might be due to the fact that I am not used to the diamond texture?
Here are the other mask types available in the series to suit your skin needs!
But, Becky retails @ $14.90/ box(8pcs)
at Watsons , that is the amount for
TWO MONTHS
!
well, 1 month if you mask two times every week. I feel that it is rather humid in Singapore so putting on mask more than two times a week is kind of a waste.
For more information, visit their facebook pages.
Secretive.sg Facebook
But, Becky Facebook
Want to try out the But,Becky masks? You are in luck!!
This is your last chance to try it out!
But,Becky Lunar CNY Giveaway
Giveaway ends in another TWO days!
So submit your entries now!
==
This is my own personal apologies for this blog post that came late. I am deeply and truly sorry to secretive.sg for the fact that this post was only up now.
Thank you so much for giving me the chance to review your items and not hound me for an entry. I am truly blessed to have a company like that to sponsor me.