Shine like Diamonds [sponsored]
[sponsored]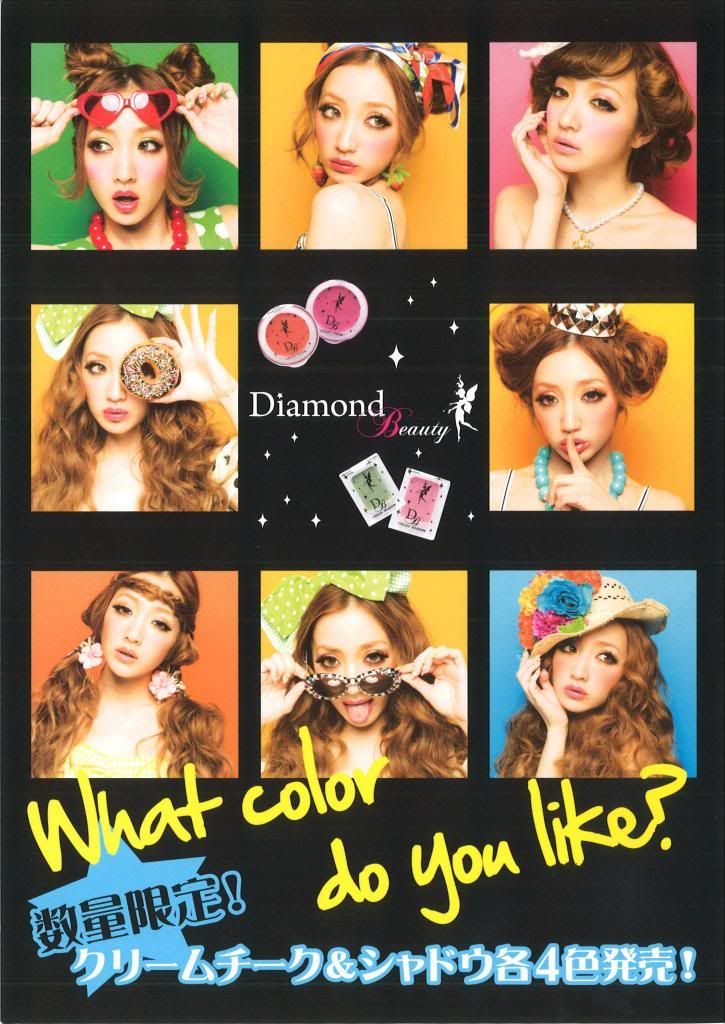 A magical cosmetic brand which makes all girls beautiful!
As most of you know, I've always spread the love of Diamond Lash. It is, till today, the brand of lashes I use the most and would absolutely introduce to everyone whenever they ask me on opinions of lash buys.
Even though Diamond Lash cannot be distributed in Singapore yet, but I am glad to bring you the news that Diamond Beauty is now in Singapore! Diamond beauty is the main brand whereby Diamond Lash is one of its products~~
Mainpage:
Diamond Beauty
Thanks to the awesome
Haraju-cute
, your little Japanese makeup corner in Guardian, I can now try out the makeup and purchase them in Singapore!
So these were the three items I was given to recreate one of their looks. [Main picture, bottom left corner, blue box.]
left to right
Diamond Blush in 03 Honey Orange
Diamond Cream Eyeshadow in 03 Brilliant Gold
Diamond Cream Cheek in 04 Pure Orange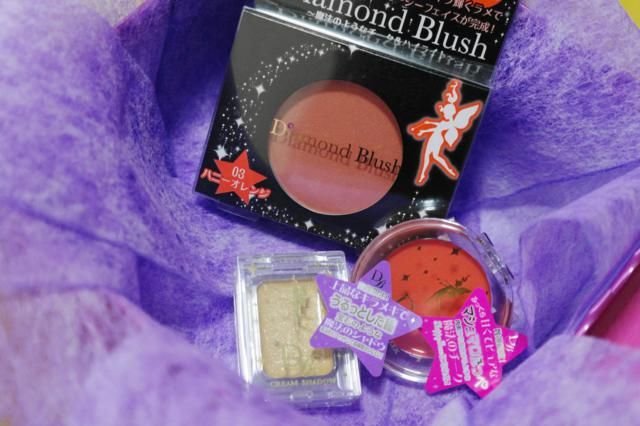 I really like the full clear acrylic packaging. It is really pretty.. well until u print your fingers all over it. The little sparkle on the blush is adorable too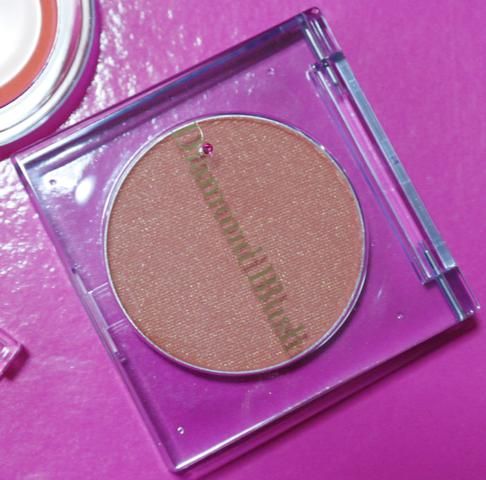 ANYHOOOOOOO I was really happy to get these items to review, because they are as awesome as I thought they would be~~
Here are the swatches and reviews~~
left to right
blush, cream cheek, cream eyeshadow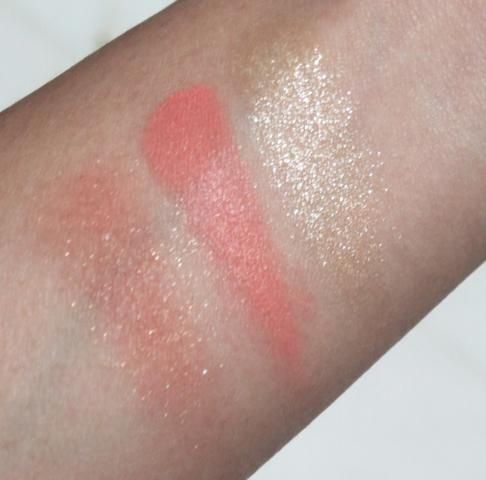 Diamond Blush in 03 Honey Orange
Verdict: 5/5
I like how this Blush is pigmented but not overkill and at the same time build-able. It blends so well and I love it a lot so I will probably use it more often from now on since it is not a super strong orange like the cream cheek. For someone who doesn't use a lot of blush like me, I might be changing to use this more often. Did I mention how good the colour looks on me?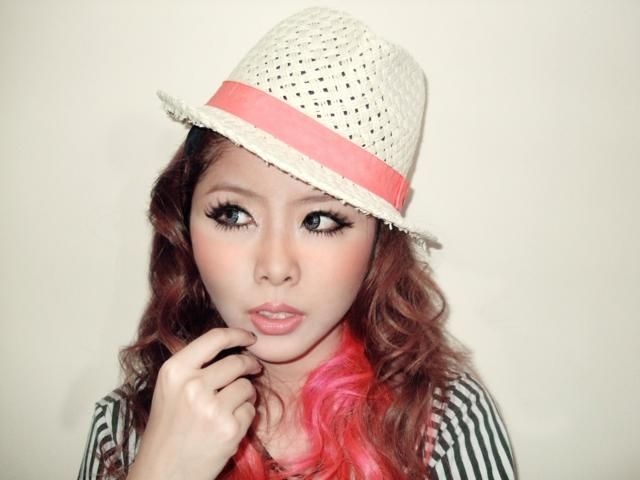 Diamond Cream Eyeshadow in 03 Brilliant Gold
Verdict: 3.5/5
This cream shadow serves as a really good base and highlighter but the colour doesn't appear strong to me. It is an overkill on the glitter if you apply it generously to see the gold colour in it. It glides over the eye really well and blends easily too. I would say that it is one of the best glitter cream around but not so much for the colour.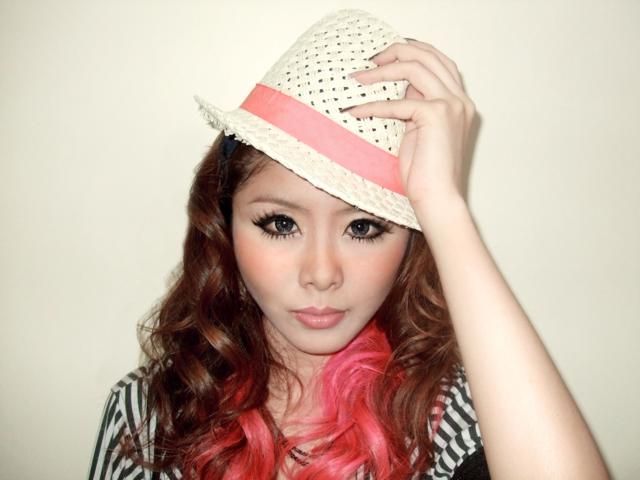 Diamond Cream Cheek in 04 Pure Orange
Verdict: 5/5
This blush is STRONG AS HELL. Super pigmented, build-able and really right. If I've not topped the powder blush over it, I would have neon orange cheeks. I like how easily it can be blended to look lighter and how smooth it goes on. It works well on it's on and as a base. I LOVE LOVE LOVE IT. I would not settle for anything less than this in the future!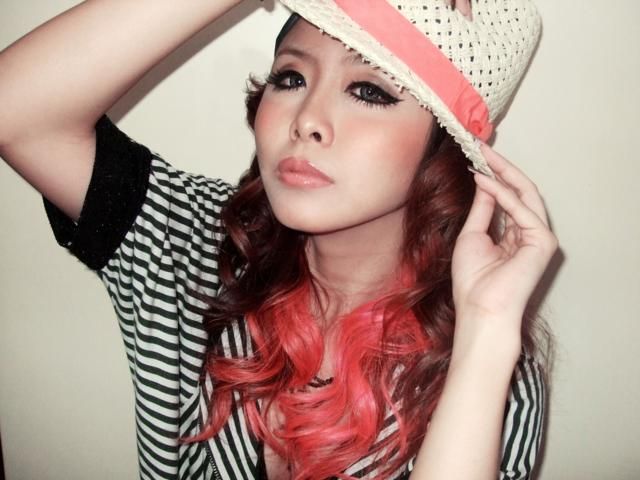 In overall, I've used only about 2-3 swipes of each products to do my makeup and they have given me real good effects. I daresay that these products goes a long way for it's price. All of you should totally check it out at guardian.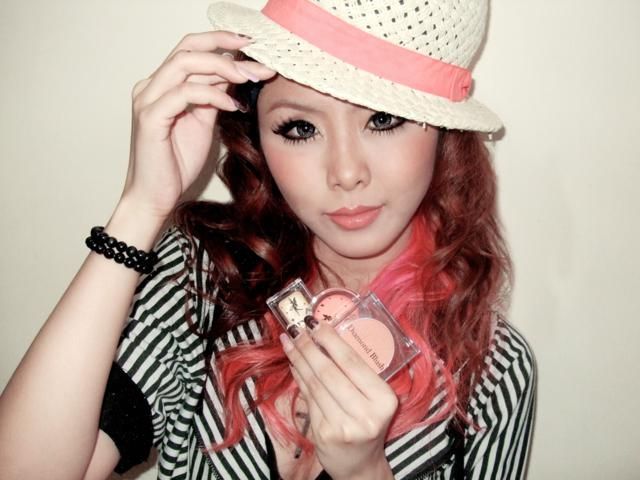 The cream series is a limited production on the official webpage, but hopefully it will not be discontinued, especially the blush!
I will be bringing you more item reviews from Harajucute soon! Please be patience and love you guys!!
In the mean time, you can head over and join my BIOESSENCE SPRING BIO WATER GIVEAWAY
HERE
!
I am really in love with this hat these few days. A close friend bought it for me a long time back as a random gift because he say it suits me. *laughs*