Fairy Doll X Skinfood
[sponsored]
credit to http://www.elfwood.com/
To all the readers who have been following,voting and rooting for me since
Challenge One
, i thank you sincerely from the bottom of my heart.
This week will be the last challenge!
Fairy Doll with Skinfood~
As usual, what would be YOUR thought for a
Fairy Doll
? Glitters? Tutu skirts? Tinkerbell? I really do not have much of an idea when it came to this. In the end, I decided to go with a look of Earth Fairy.
The earth fairy, also known as an earth elemental, is the nature spirit perhaps closest to you - even though they may be deep in the earth or in hidden places where you do not spot them. They are everywhere, caring for and creating in nature. And sometimes what we help create can be most spectacular. [quoted from fairies-secrets.com]
Images of fairies have always been depicted as child-like, small but bright. To me, they are somewhat like little dolls that live and breathe in a mythical world that we would never be able to see, except in our dreams, which would be the closest we can get.
Inspired by nature and images of fairies I've seen throughout my life, I've created this look. Compared to the previous two looks that I did by referencing towards other characters, this is based plainly on imagination and where my brush takes me.
Items used for tutorial:
A. Agave Cactus Sun BB Cream SPF36- S$49.90
B. Red Orange Makeup Finish (Matte Type)- S$21.90
C. Choco Smoky Eye Palette in #2 Warm Brown Choco - S$35.90
D. Choco Eyebrow Powder Cake in #2 - S$16.40
E. Seaweed Waterproof Mascara in #1 Black - S$23.90
F. Cheek Brush - S$15.30
G. Vita Tok Lipstick in PK03 - S$19.90
H. Lolliglossy Lip Tube in #5 - S$16.90
==
Let's FAIRY! [LOL]
Base Makeup
Pre: Make sure you have clean and moisturized your face! Keep your hair out of the way to do your makeup. Choose a large range of masks,moisturizers and toners from Skinfood! You know your skin will always be well-fed by them!
1. Even out your skin colour and cover up imperfections with
[A]
. This BB Cream does not have a very strong coverage, it is advisable to use concealer if you have really bad dark eye circles.
2. Matte your skin with
[B]
. You can do it at the end of the whole makeup again, but I prefer to do it here.
3. Using
[D]
to fill in your brows and contour your nose for a sharp fairy nose.
Eyes

4. Use
[01]
from
[C]
, a shimmer champagne, and apply that all over the lids and inner corners of eyes to brighten. Highlight the brow bone with the same colour to give definition to your brows.
5. Use
[02]
from
[C]
on lids, concentrating on the middle.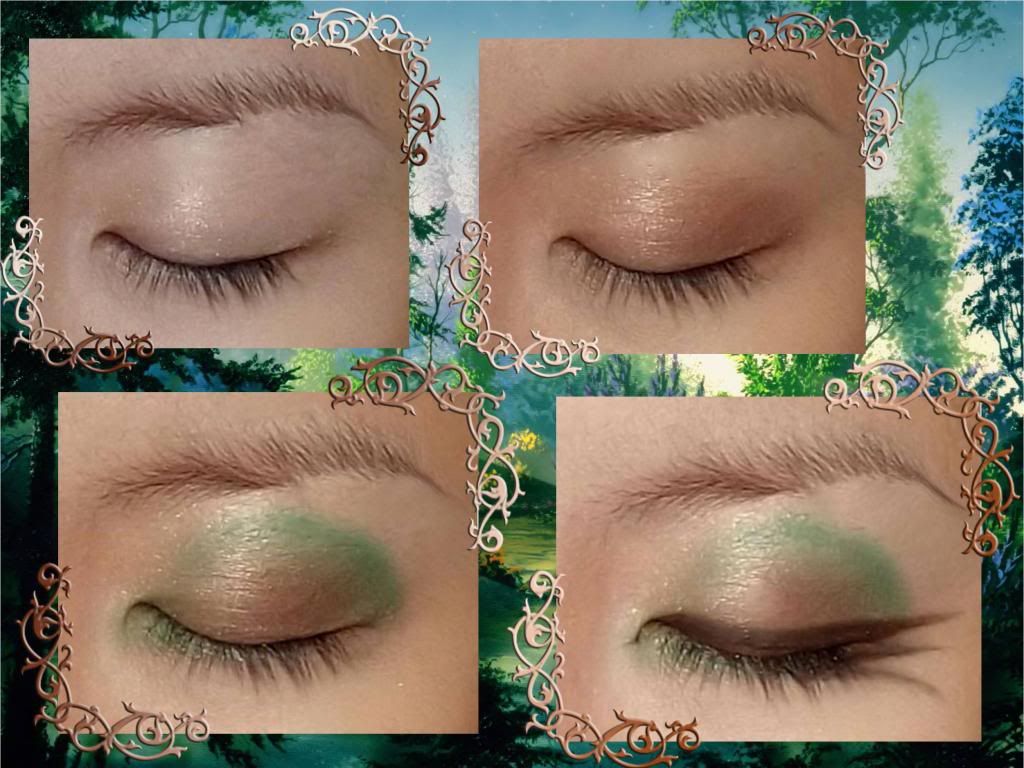 6. Use a green shadow to highlight the inner corners of your eyes and outer rim of your lids.
Change the colour to suit different elements!
e.g. blue for water, red for fire
7. Use
[04]
from
[C]
to line your eyes and create lines like roots.
[You can change this to flames for fire or droplets for water etc.]
[04]
is a cream liner in this palette! So convenient!
Eyes and Lips
8. Use
[E]
on both top and bottom lashes. Apply false lashes if desired.
9. Apply
[G]
over lips as a base colour before topping it up with
[H]
for shine.
Optional
10. Apply red lipstick to the middle of your bottom lips as shown to bring more definition/pout to your lips and that slight ombre effect.[refer to final look for a clearer image]
Final Look
and jus for
lulz
. I editted my eyes.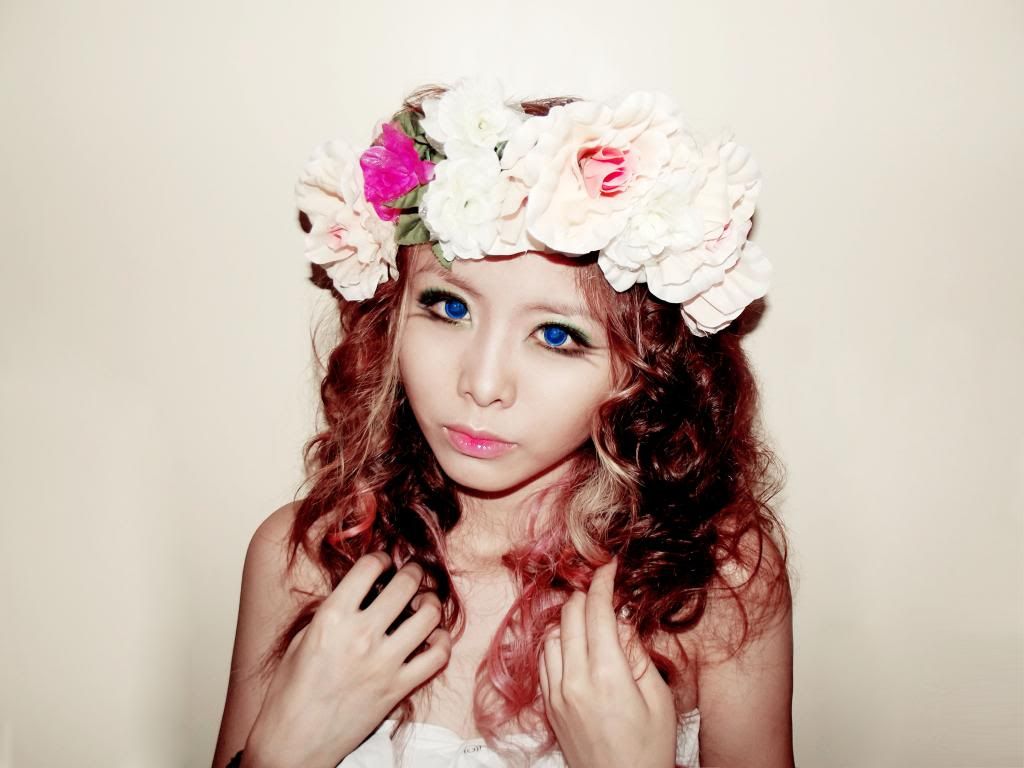 Hope you had fun with this last tutorial for the challenge!
I will be bringing you guys more tutorials the next time by myself and from the overseas magazine I participated in! if you have a look that you wanna see, do comment here/facebook/twitter or drop me an email too! I'll see what I can do~
Skin Food for Fairies
[the girl that was blocked by the sales girl is
Yingjie
, another contestant in this beauty challenge fufufu~~~]
Skinfood @ Tampines One
My assistant Ting Fei from Skinfood!! Thank you so much for your recommendations!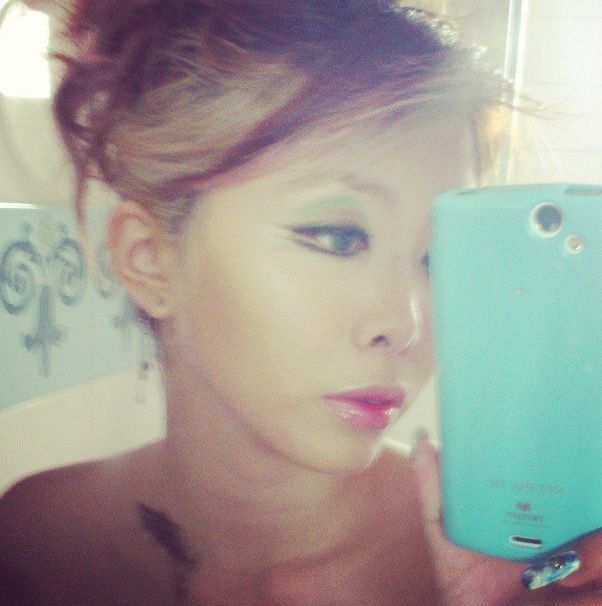 If you liked my look, please vote for me by liking my picture on INSTAGRAM @tampines1




Visit for more information!


Facebook Page: www.facebook.com/Tampines1
Mall Blog: www.tampines1.wordpress.com

Thank you, Skin

F

oo

d

and Tampines 1 !
Bonus picture from instagram!!
Love you all~~