Pink is the New Brown
So here is my review on the new Liese hair colour, Jewel Pink.
Personally, I have never use Liese hair dye before so it was quite a fun experience.
Liese Bubble Hair Color makes hair coloring fun and easy! It is a new type of permanent hair color that uses foam. Just dispense the foam, apply on hair and massage. No more troublesome sectioning of hair! Foam reaches all over the head and you can achieve beautiful, evenly colored hair easily.
Jewel Pink - a shiny brown with a touch of pink
my verdict: 2/5
I'll let my pictures do the explanation.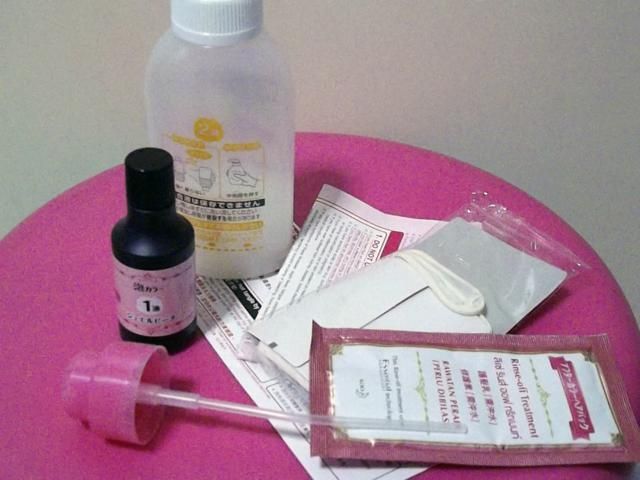 These was what was in the kit. Pretty normal.
Personally I find it a little troublesome to dispense the foam.
Before Pictures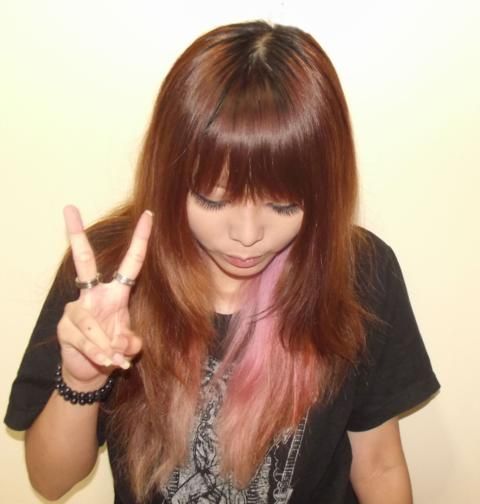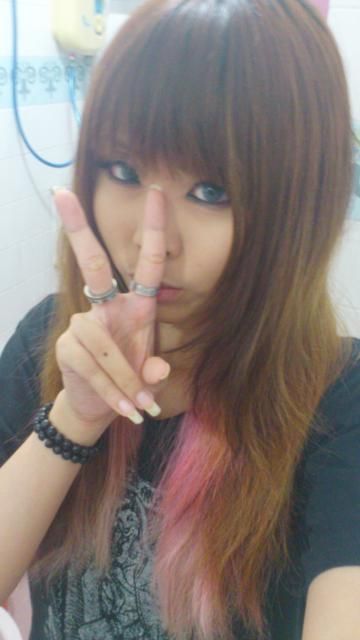 My hair has a yellowish tinge after not toning it for a real long time.
During the process, my platinum blond sides are dyed too in the process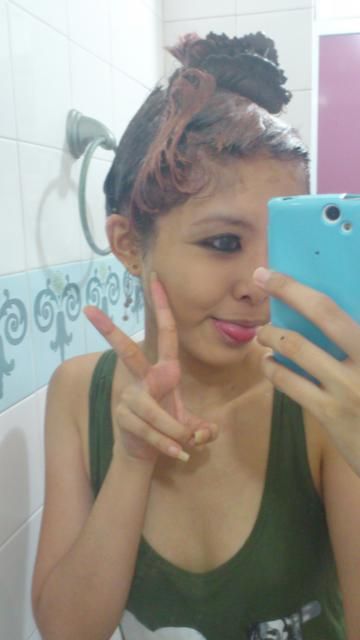 After Hair colouring.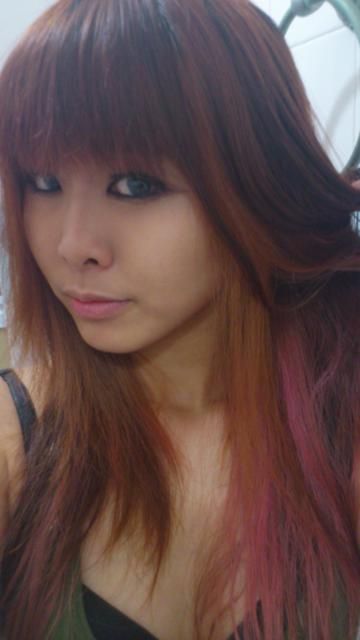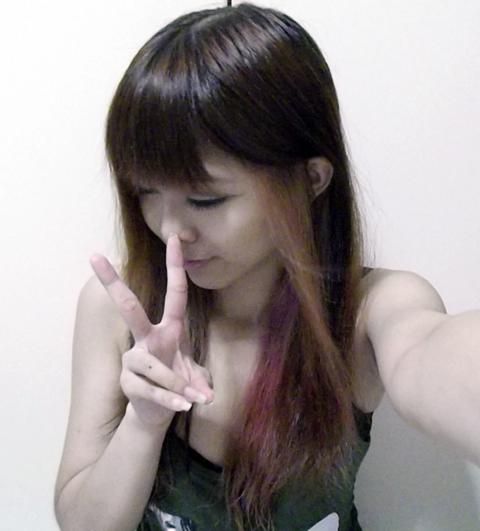 So there is this orangey pinkish hue to my hair and my roots are slightly even out because my hair takes colour really well. However the colour only lasted me for A WEEK and it washed out pretty fast..
I wasn't too bothered about it though since it did even out my roots I guess. I tried the dye on my mom's hair as well and it actually did not help her white hair much.
I guess Liese hair colour is only good if you wish to tint your hair just a little instead of giving it a full out dye. Remember to slap on hair care too as the dye really dries out your hair big time.
For more information on Liese Hair Dye
==
bonus random picture LOL
I am more into korean make these days