What's in my Haraju-cute Pouchie?! [Sponsored]
[Sponsored]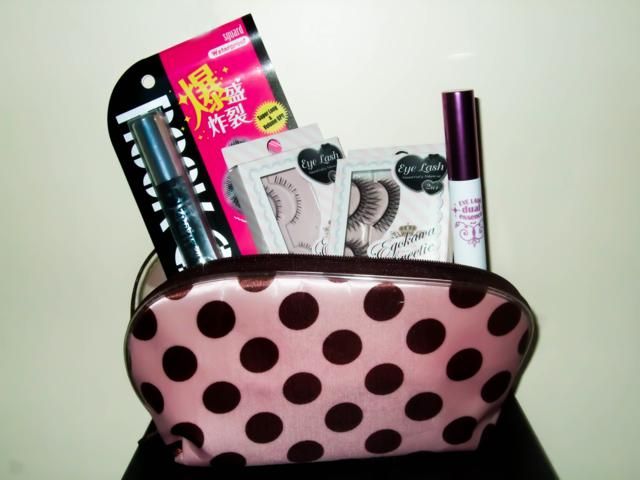 TADA~!! My own Haraju-cute pouch!!
The theme for this is "
Lashes Makeup Pouch
" !
Lashes are no doubt the key to a great gyaru look be is sweet, rock , oraora or oneegal!
There are so many different types too! Long, short, natural, dramatic, strips, individual etc etc~~
I probably sound super hyper only because I am sick. *laughs*
SO LETS GO LETS GO AND CHECK OUT WHAT IS IN THE POUCH!!
==
First up, the
EyeLash Egokawa Sweetie (Top & Bottom)
[I tried to look for numbers/design names but there doesnt seem to be any specifics]
There are two pairs of lashes in each box, and they come with their own lash glue~ I've not used the lash glue though, so if anyone did already, you are more than welcome to share your views.
View of top lash when eyes closes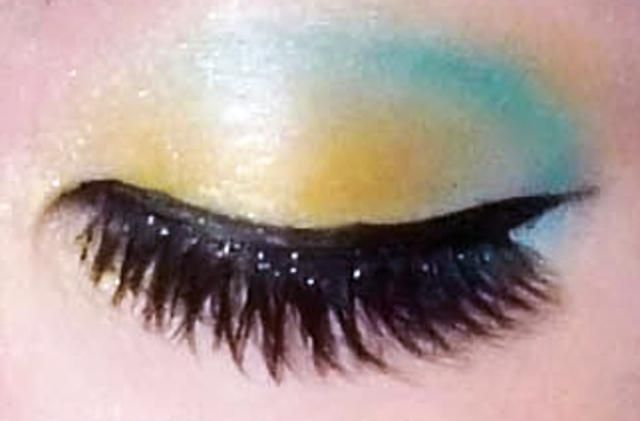 Verdict: 4/5
These lashes are really easy to use and I will recommend them to all beginners. It is light and has a average lash bone that can bend easily and yet not too soft for beginner usage.
The downside of the lashes is that the lashes are not super durable and would wear out in about 5-7 wears. The lashes were also more towards the natural look so it might not be what you are looking for if you go for the dramatic style
==
sguard ROCK ON Mascara (Vibrating Mascara)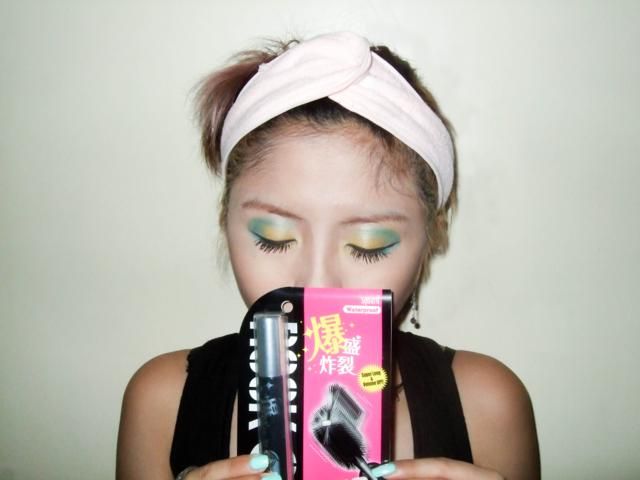 I am sure most of you have heard about vibrating mascara and tried it but I was really skeptical of it cos it looks like what a lazy person will use. However after trying on this particular mascara, I realise that the mascara goes on faster and more even without clumping easily as the strands are seperated! This mascara is special in a way that it comes with both long and short bristles for
POWER VOLUMIZER and LENGTHENING.
Verdict: 4/5
The first coat doesn't show much of a difference but it works really well on the second coat. It curls your lashes naturally without using a lash curler and brings out bottom lashes really obviously in strands. It does more of lengthening than voluminous, so lashes will be in really obvious strand. Might be something that you want to avoid if you are going for thick luscious lashes instead of dolly long lashes.
==
EYE LASH Dual Essence
This is a mascara primer and protect your eyelashes while coating it in
COLLAGEN GOODNESS
~~~ every part of my body seems to love collagen, my eyes brighten up at the word collagen. wth.
I won't be grading this one because this is the only mascara primer/protector I've tried and it is working fine for me. No sensitive eyes or anything, so you will have to try it for yourself.
It smells sweet too, so that is a plus plus for me!
==
Hope you anjoy this short look in the Haraju-cute pouch! I'll try to blog as soon as possible again ORZ.