Saigon Star 5TH ANNIVESARY~
For those who missed out on this, you will have to wait for the next anniversary huhuhu
Anyway~~ I was recently invited to Saigon Star's 5th Anniversary. I've attended their 2nd Anniversary 3 years back, and it was fun. This year it is packed with even more!
I was really surprised to be invited as I'm not a frequent visitor of their nail and beauty parlour, but I was really pleased.
So they had my appointment arrange at 4, and I was late due to weather, however they were really accommodating and patient.
The moment I stepped it, I was greeted by Augustine with a really cheerful voice and the laughters of the clients there. You can tell that the ladies were really happy.
And why is that so?
This is why....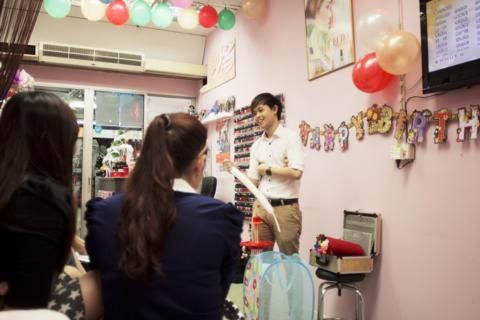 Balloon Sculptor! A cute one too!
The ladies were busy shouting requests at him while i make my way past and to my seat for some new colours~
As you can see from the pictures, the saloon is douse in a light cheerful pink, the seats were comfy, and nail technicians were friendly.
The colours offered were extensive, and I couldn't make up my mind as to what I should pick, so I left it to the nail technicians doing my little toes!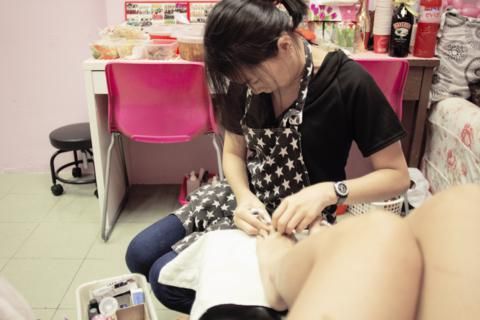 So while I was waiting, I looked through some of their designs ~~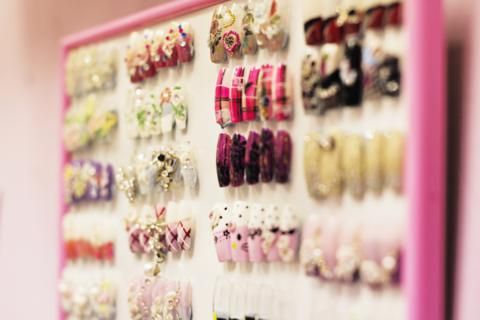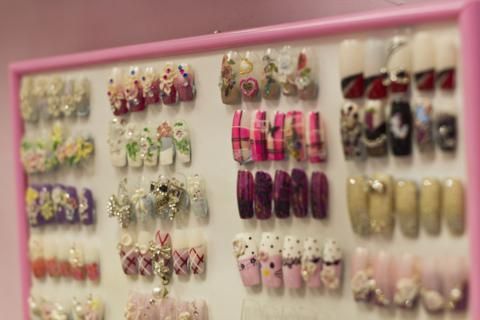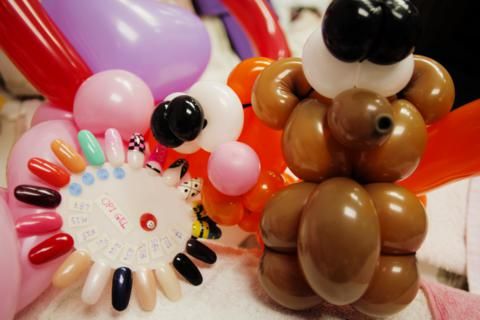 Knowing myself, I hardly pick bright and bold colours for my toes. My usual are midnight Blue or dark purple or something like that.
She picked a little something different for me, though I did not tell her about my usual nail choices.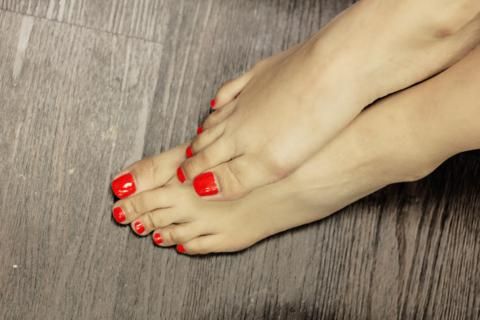 A really strong vermillion/orange or some sort.
To be honest, I was totally in love with the colour that she picked AFTER I wore my heels.
The bold colour stood out so much against my brown heels, that it made my feet extra sexy *wiggle brows*
I don't have a picture, but please use your imagination... or even better, wear a pair of brown heels and head down to ask for this colour!
Here is a list of pricing for their services
In all honesty, the prices are really worth it for the service. Express pedicure was indeed express and precise, leaving me really please with the outcome.
They are situated at a snug corner, 2 stops away from Yishun Bus Interchange:
Blk 291 Yishun Street 22 #01-343
Singapore 760291
They usually open from
MONDAY to SUNDAY
from
10:00 am - 9:00 pm
.
You may either call them (8524 7664) or email them ( saigonstar@hotmail.sg ) for an appointment.
They are one of the rare nail palour, that I know, that is loaded with seasonal promotions and offers. Just check out their pages to know more!!
Saigon Star BLOG
Saigon Star FACEBOOK PAGE
You may follow them on their twitter as well if you are a twitter-addict:
Saigon Star TWITTER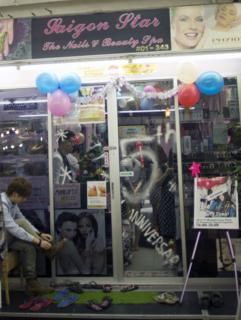 Yes, that is my love wearing his shoes~~ *gushing*
And presenting the man behind all! Augustine!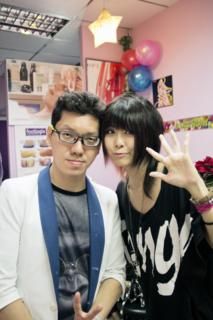 Thank you for the invite once again!
Special thanks to Locke for the accompanying and loaning out your camera+ helping me take some of them =3=/ (For those who don't know, Locke is my current love and hopefully the last too ^///^)