Tension UP! Collagen Power!
[sponsored post]
I know I am completely naggy and stuff like that, but I am how I am. A collagen fanatic.
I've raved about the importance of collagen for a really long time, posted pictures of several products, and harp on it over and over again on product reviews.
Do you know that you start losing collagen starting from as young as 20?
Introducing you some help here now... ITOH COLLAGEN POWDER.
Endorsed by Kevin, this collagen powder is absolutely TASTELESS, COLOURLESS, NON-SUGAR, NON-FAT.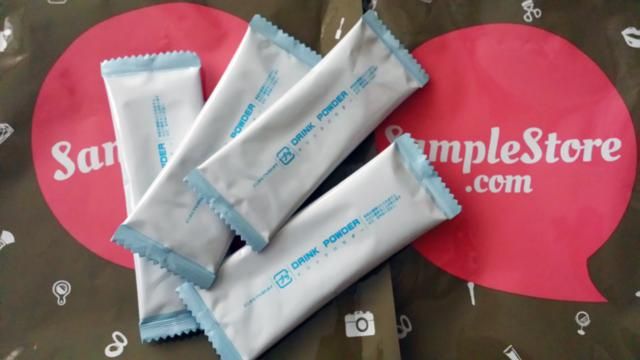 One box contains 15 satchels and one satchel is all you need for ONE DAY.
Each satchel contains about 3000MG of collagen.
Of course, the advised intake is 1-3 satchels a day but if you are a little stingy and poor like me, one satchel will be sufficient.
What is different about this collagen powder compared to others?
1. Colourless - unless you count white as a colour.
2. Tasteless - I've personally tasted it raw without putting it into any drink, just one finger dip. There is no taste at all.
3. Non-sugar - A healthier choice?
4. Non-fat - Even though this collagen powder is extracted from healthy pig skin and cartilage (test by Japan SPF standards), the fat and gelatin are removed through a high purification technology.
5. Low molecular structure - This enables the collagen to be absorbed much more quickly before being broken down by digestive system.
6. Take it ANYTIME - Forgot to take it in the morning? Take it at night! However, collagen requires you to consume it on an empty stomach, so that it can be absorbed before the digestive system destroys it.
How long will it take for you to see the results?
It differs from person to person but the average is about 1-2 weeks.
As I've not been taking collagen since I came back from taiwan, my body screamed for it. My face is my best prove, as a good canvas holds makeup well, and it only took me about a week to have improvements.
Cons:
- Not vegetarian friendly. Sorry girls, being vegetarian has plenty of downsides sometimes because a lot of beauty consumption products are not vegetarian-friendly.
ITOH Collagen Powder can be purchased at Guardian @ S$49.90/box.
I would say that this is worth the investment because I've not consumed collagen powder without a funny taste to them, so this is really a saviour.
I will definitely consider purchasing it if my finance allows me to ~~
Thank you SampleStore.com and ITOH.